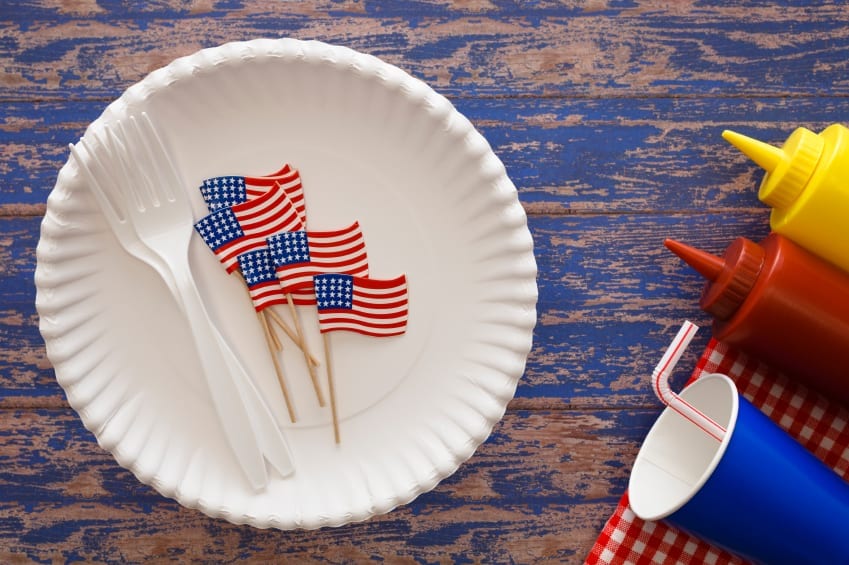 Get creative with your crock pot this Memorial Day! I've chosen 10 of the best recipes from around the blogosphere and web for you to try. From hot German potato salad to mixed berry pudding, there's something for everyone on this list! Enjoy and have a peaceful holiday.
Hot German Potato Salad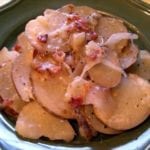 What could be more perfect with a BBQ than hot German potato salad? It's the quintessential side dish for outdoor gatherings. Check out this awesome recipe from one of my favorite sites, Food.com.
Crock Pot Corn on the Cob with Bacon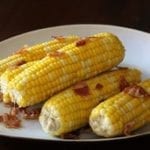 Cooking corn on the cob in a crock pot saves time and space. A dash of bacon puts a twist on this traditional recipe from About.com Southern Food.
Crock Pot Mixed Berry Pudding Cake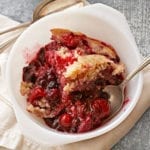 It only takes 20 minutes to prepare and serves 8, this crock pot mixed berry pudding cake is to die for! Try it with whipped cream or a dash of cinnamon.
Caribbean Cocktail Sausages in a Crock Pot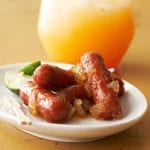 Another great recipe from Better Homes and Gardens, caribbean cocktail sausages are infused with a deep tropical flavor to compliment any Memorial Day meal.
Slow Cooker Wimpy Chili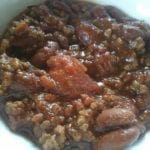 Direct from MommiFried, my personal chili recipe is for those of us who would rather savor the bites than grab for a glass of water to wash them down.
Slow Cooker Barbecue Pulled Chicken Sandwiches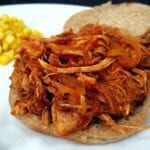 From the blog of Slow Cooker from Scratch, this recipe includes from-scratch barbecue sauce flavored with just enough Chipotle pepper to make it interesting.  If you're looking for something easy that you can eat outside, these sandwiches would be perfect.
Crock-Pot Amy's World Famous Pepperoni Dip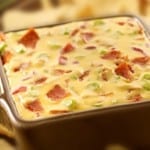 No crock pot recipe list would be complete without a shout out to the Crock-Pot Ladies. Here's a delicious recipe for pepperoni dip that can be served with pretzels, crackers, rolls or bread.
Crock Pot Spicy Chicken and Sweet Potato Fries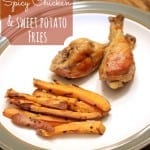 From Just a Girl and Her Blog, here's a mouthwatering recipe for crock pot spicy chicken and sweet potato fries. It's a complete meal that can be prepared in under a half hour – perfect for a lazy holiday weekend.
Fall-Off-The-Bone Slow Cooker BBQ Ribs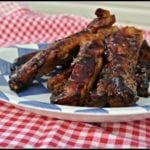 BBQ ribs are on every Memorial Day menu! This recipe from Bibi's Culinary Journey offers a perfect combination of sweet and sour featuring brown sugar, maple syrup, soy sauce, garlic, cumin and onion.
Crock Pot Asiago Meatballs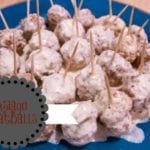 As an appetizer, these crock pot asiago meatballs from Daily Dish Recipes will go fast! You can either put them out on a platter with toothpicks or leave them in a small crock pot with a jar of toothpicks next to the crock pot.
For more inspiration and other Memorial Day crock pot recipe ideas, please join our G+ Community, The Crock Pot Crowd or check out my Pinterest board filled with crock pot goodies!