Before I had kids my favorite month was December. I loved the smell of cinnamon and vanilla. I baked, I wrapped, I watched the snow fall peacefully with joy in my heart as I listened to songs that celebrated the season.
"It's the MOST wonderful tiiiime of the year!" I harmonized with Andy Williams like a boss.
I loved Christmas and Christmas loved me.
Then the children came and before I knew it they were old enough to go to school. Where once I had believed that the magic of Christmas held treasures matched by no other time of year, I quickly discovered there is another season I love even more.
As summer fades into fall the leaves change and the air feels crisp. Families prepare children to head off to adventures of their own, parents are left behind at home or work, and I learned that Christmas is not the most wonderful time of the year after all.
My heart now belongs to Back to School Season and here are my top 10 reasons why.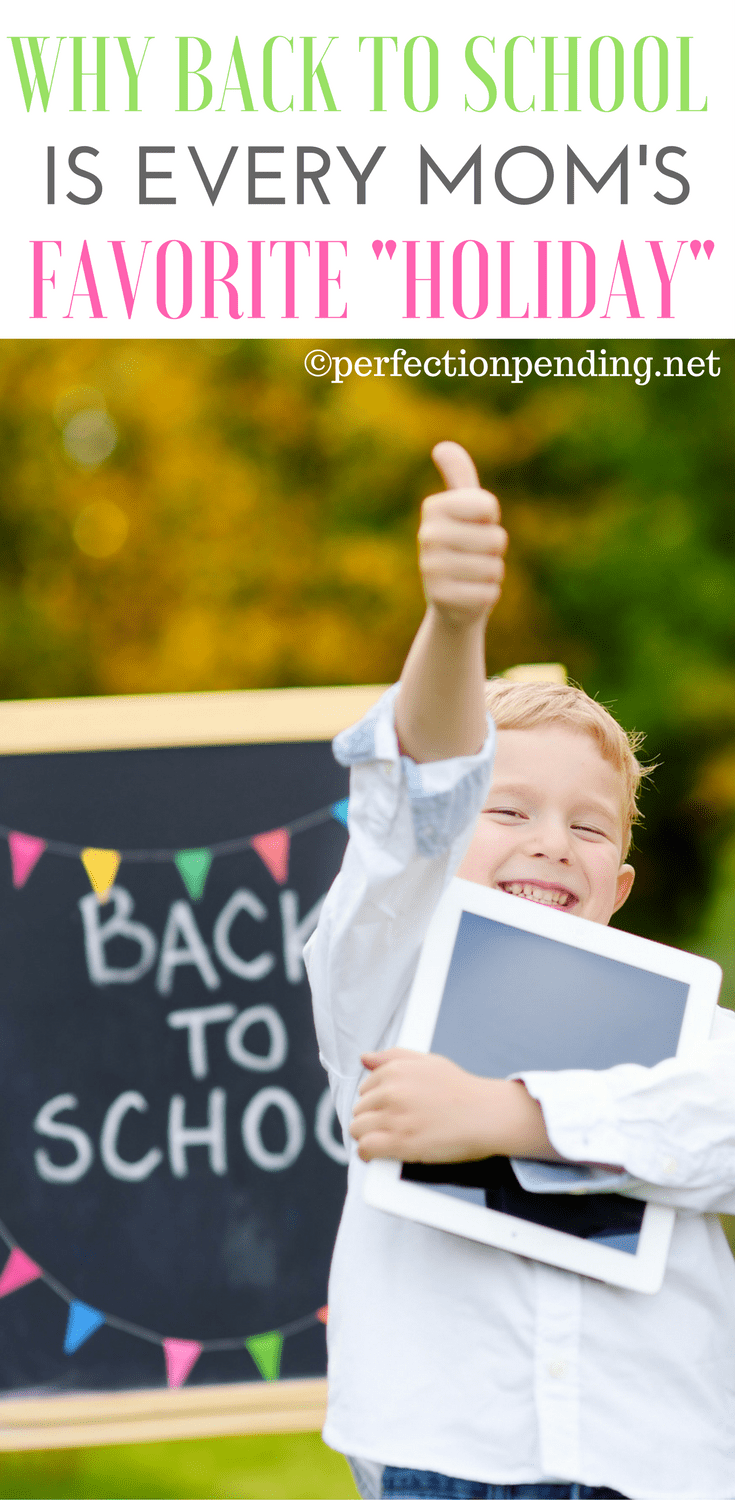 1. I cannot wait for a return to routine.
The "lazy days of summer" were great for about 48 hours, but I'm dying for structure again. I want to eat dinner at the same time every night. I want bedtime for the kids so I can pee by myself at least once a day. I've got blanket forts in every room, the weird smell of a wet swimsuit I still can't find, but seriously someone must know where it is!, and kids coming and going who don't even live here. Of course Joe can spend the night on Wednesday. IT'S SUMMER! I want to put my house and my sanity back together. I need some regularly scheduled programming to make that happen.
2. Lunches and snacks will be out of my house.
This one is a little tricky because I still have to prepare them, but I won't have to serve them. I can prep them ahead of time and gone will be the cute little voices belonging to my sweet dictators demanding asking for them every 10 seconds. The true beauty lies in the absentee eating of the snack. No more will I make exactly what the tyrant child asked for and then hear upon serving said child, "I don't want this. I want something different!" Not my problem till next summer. BUH BYE.
3. My kitchen will stay clean.
After lunches and snacks are made and my beauties are off on the bus the very first thing I am going to do is clean my kitchen. Then, I'm going to sit in the middle of the floor and eat a snack. By myself. Uninterrupted. Because I can. And while I'm doing that the kitchen is going to… wait for it… stay clean for more than five minutes. Glorious.
4. My kids want to go back to school.
Back to School is literally the only time of year the kids are chomping at the bit to go to school. They are so ready that they are asking every day how many more hours until the bus comes. I tried dropping them off at the front door of the school for a while so they could look inside, but I guess that wasn't the same thing? My son is so excited that he is planning to wear all of his new clothes the first day. ALL of them. He has twelve wardrobe changes set up in his backpack. I'll be waiting for the note home suggesting I have him tested for OCD or a bladder infection or both because he spent half the day in the bathroom changing clothes.
5. Your bank account is thinned out.
Speaking of clothes, can I get a "Hallelujah!"? Back to School has offered up the best way ever to get rid of that pesky disposable income I've been wondering what to do with. Between the clothes and supplies I'm able to completely wipe out the 438th attempt at a college fund. While I don't completely understand why a second grader needs a graphing calculator and exactly 13 dozen pre-sharpened Ticonderoga pencils, if it gets him on the bus and out of the house for 7 hours a day here's my debit card and his freshmen year expenses at State University.
6. School supplies
One of my favorite parts of Back to School is the supplies. I know I just complained about how expensive they are, but I'm not talking about what the kids get. I'm talking about me! I love office supplies. It is the only time of year I can justify all the colored Post Its, paperclips, XL binder, and whatnots I want. I have to be organized, right? These kids need managing and I'm the Manager! I gotta have stuff. It's all on sale. Hello, Target. I love you so. (Yes, I do NEED that 75 pack of colored fine tip Sharpies, thankyouverymuch.)
7. Zero wrapping is involved.
Unlike Christmas, Back to School requires zero wrapping. Buy a backpack. Buy all the stuff. Shove all the stuff in the backpack. Done.
8. Possibilites are endless.
Moms and Dads, do not get overwhelmed. If you are home when the kids go back to school and if you are lucky enough that ALL the kids go away for all or part of the day there are some cool things that can happen. You can turn a movie, TV show, or even music on that doesn't have a princess singing in it. WHAT?! YES! Play something with bad words in it. Or you can leave everything off and listen to … wait did you hear that? No? Me, either. Deafening quiet. It is spectacular and you should enjoy it. You could even have a friend over and finish a conversation in the quiet.
9. I. Can. Talk. On. The. Phone.
10. You can purge your house of kid junk.
Truly empty house? This is your chance. PURGE! Get rid of stuff! No one is here to cry and beg. Go through and ditch all of those fast food toys and crappy carnival prizes that everyone has to have, but haven't seen the light of day for months. If you try to do this in plain sight it will be a train wreck, but during that first week back to school? Free for all! Just make sure you use those big black plastic garden garbage bags and throw some grass clippings on top just for effect. They'll never even notice anything is gone.
Parents, the last few weeks of summer and the first weeks of school are a blessed time. They are filled with the anticipation of new experiences and the possibility of rekindling of old friendships.
The kids have plenty of stuff to look forward to, also. And, we have to thank teachers for all they do to make this special time of year possible.
I'm just shocked there aren't Back to School carols to sing.
***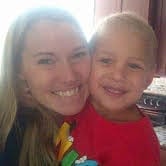 Lauri Walker is wife to Brandon and Mama to four kids who've managed genius status despite being raised on chicken nuggets and take out. Her profession is Daycare Diva and she is a confessed over volunteer-er. In her spare time, Lauri tries to write a little. She has appeared on BLUNTmom, Mom Babble, Mamalode, Good Mother Project, and Sassy Lassie and has her own blog at www.mamaneedsanap.com. You can find her on Facebook, on Twitter, and she's still trying to figure out Instagram.