Since launching Blue Lobster Book Co. back in January, I'm finding myself immersed in the world of books all day, every day. This makes me incredibly happy, because I've always been a book worm and would simply love to live in a library. Think one will rent me a room? I could use the vacation!
On Pinterest this week I was blown away by some of the "things" people have created with old books or based on the notion of something appearing to be part of a book. And I thought Picasso had talent!
I've been so intrigued and excited by what I've found, I wanted to share with you. Here are my favorite pins of the week: lifted from the pages of a book:
How absolutely awesome is this decor timepiece?! If you're short on cash or prefer to make handmade gifts, this would be an ideal Mother's Day present for ANY mom. Or order one from Knick of Time. Thank you for sharing this one, Laurie's Home Furnishings.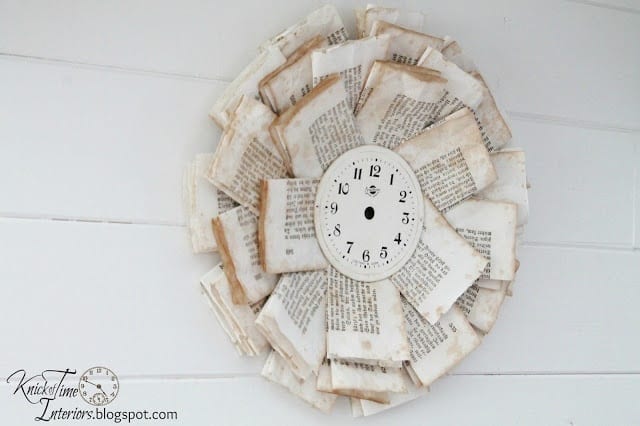 With a quick trip to the dollar store, you too can make these whimsical votive candle holders! Or grab some of those mason jars you have stuffed in the back of the closet. What a great project for a rainy spring day! A neat find from Marjorie Presley.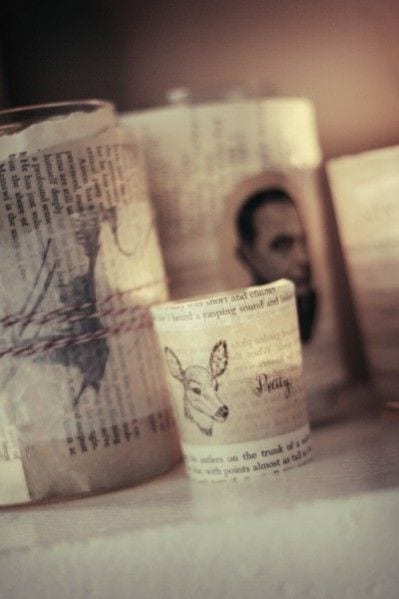 Romance is captured with the pages of a book! I'm half tempted to ditch work and make one of these beauties. Thank you Adele Bee Ann Patterns for a great pin!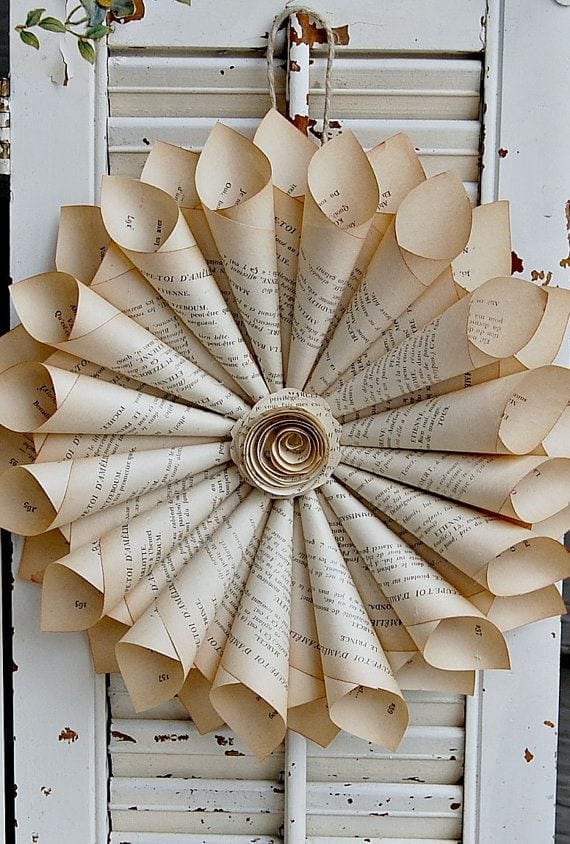 Here's yet another gorgeous wreath made of book pages! These beautiful roses can also be used to adorn gifts or placed onto ribbons to decorate just about anything. Loving Propeller Kat's pins!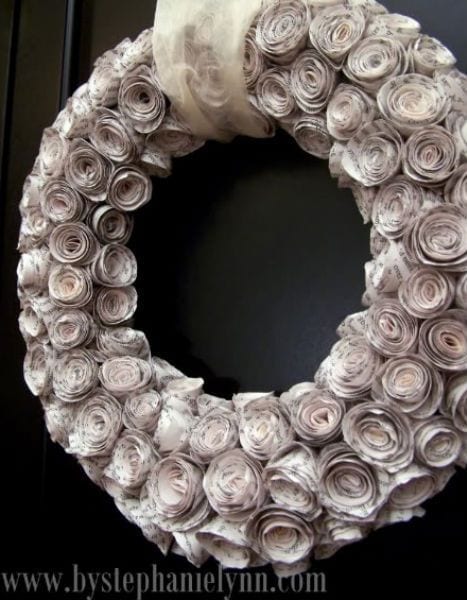 This is an altered antique book automata assemblage sculpture called "A Penchant For Redheads" by Bibliomaton. I have no idea what most of this means, but it's cool! Maybe D Cm can fill us in!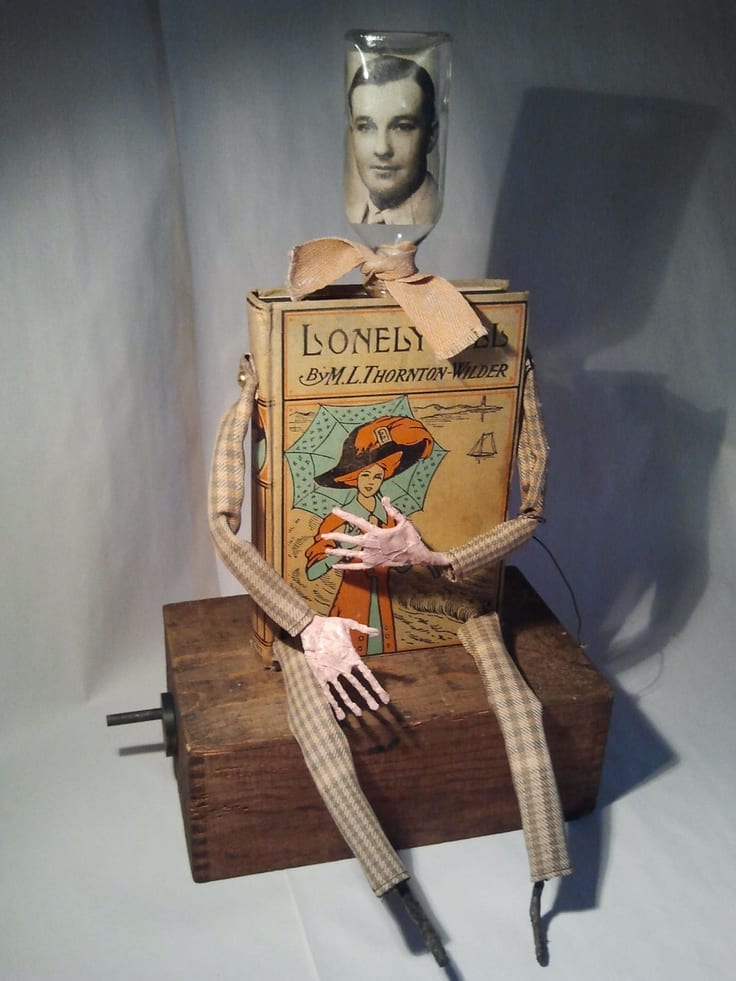 A character is trying to escape! I need to find me one of these to go in my vampire room (coming soon to a house near you – one day). Suzy, this is a rockin' pin!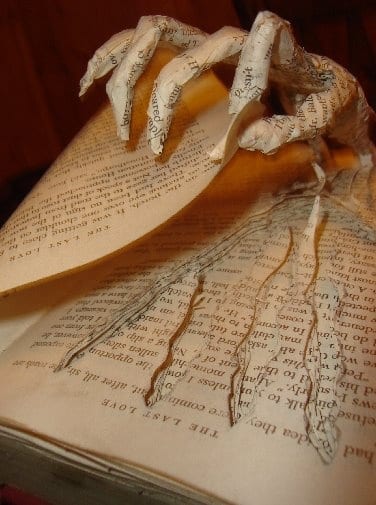 WOW! Just WOW! Carved from a book!? Incredible art painstakingly crafted from old books by Brian Dettmer, aka the Book Surgeon. Thanks for sharing, Abby Blystra!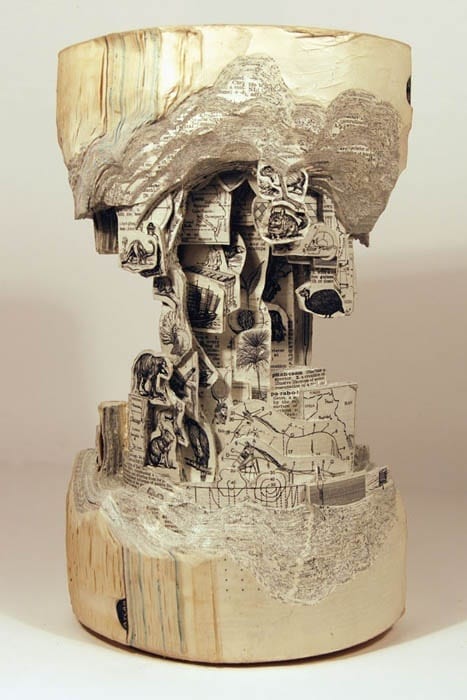 I've seen a lot of dresses made from paper recently, but none as stunning as this one! This is the dress of majesty! Wonderful pin, Tabita Haugaard.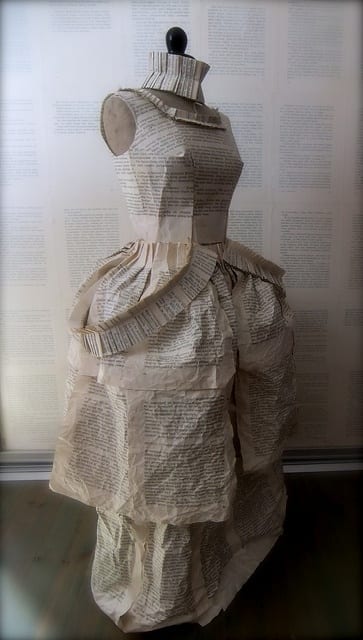 It's no secret that I love all things Edgar Allan Poe, which is why my right upper back adorns a Raven tribute. This has got to be the next best thing – Edgar Allan Poe altered book art! An incredible find from Algonquin Area Public Library District.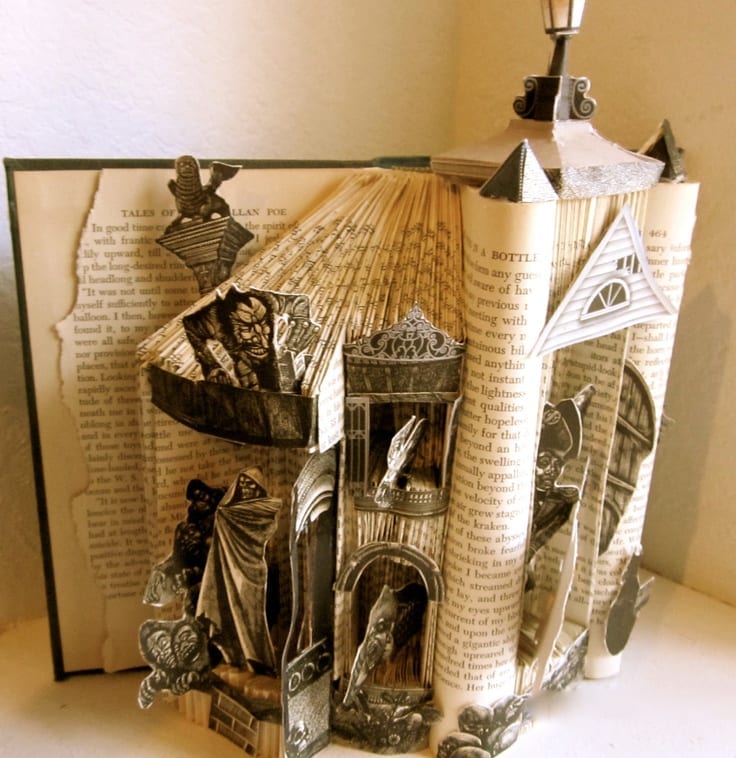 Saatchi Art is a destination for discovering emerging artists, like this piece called "Solitude" from Loui Jover. Thanks for the impressive pin, Siarra Shae.