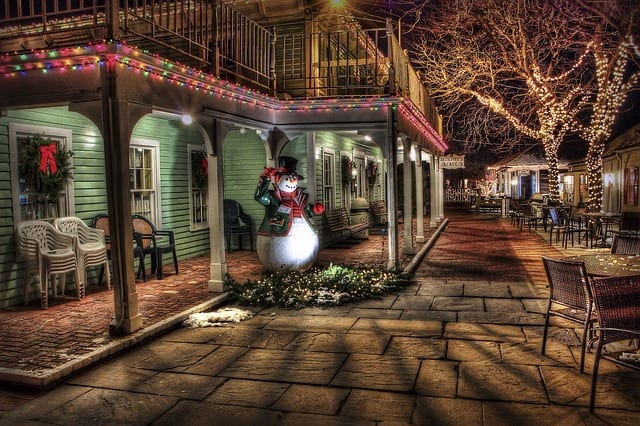 Christmas provides an ideal opportunity to come together with your loved ones to have a little fun and make wonderful memories. If you want to have a season to remember for many years to come, there are various fun and festive activities you can enjoy with your friends and family.
If you are stuck for fun things to do and need some seasonal inspiration, here are six Christmassy ideas for this December.
Book Tickets to a Theater Show
To experience a warm and fuzzy feeling inside this festive season, book cheap theatre tickets for all the family this Christmas. You can trust there will be a superb show the whole clan will love, as you can immerse yourselves in a dramatic play or watch a fun musical that will have you dancing on your feet. It's one memory your loved ones are unlikely to forget.
Create Festive Bakes
Grab the flour and sugar and make your way to the kitchen to whip up some festive bakes for your nearest and dearest. It's the perfect activity to try with your partner and/or children, as you can create everything from snowman cookies or seasonal cakes. There are plenty of easy-to-follow Christmas recipes online, so you can munch on a delicious treat when watching a feel-good movie.
Build a Snowman
If you're lucky enough to enjoy a white Christmas, make wonderful memories with your family or friends by building a snowman together. So, put on your coat and grab your mittens to head out into the great outdoors, and don't forget a carrot nose and an extra hat and scarf for your new snowman, too!
Have Fun with Elf on a Shelf
Get the children excited for Christmas with Elf on the Shelf. It's a parent's job to place the adorable elf across different areas of the home, as he will be acting as Santa's eyes and ears, which will ensure your kids are on their best behavior.
Inform them that every night when they go to bed, he will return to the North Pole to report to Santa Claus himself before returning the next morning – but he'll always be in a new and interesting location. Not only will he embody the magic of Christmas for your kids, but you'll love to watch them excited to see the elf in a different position every morning.
Donate a Toy
As Christmas is the season of goodwill, consider donating a gift to a children's charity, which will ensure a little one will wake up to a superb gift from Santa this Christmas. Many children's hospitals, homeless shelters and fire departments often welcome donations across the community, so it's one of the most rewarding things you can do this holiday season.
Make a Gingerbread House
Looking for a fun and festive activity to try one weekend? Well, you could always bake and build a gingerbread house. Once you have baked the perfect biscuits, hold them together using royal icing before decorating with all sorts of fun and colorful candies. It will make the perfect centerpiece on your dining table, and the whole family will love the scent of gingerbread as they enter your home.