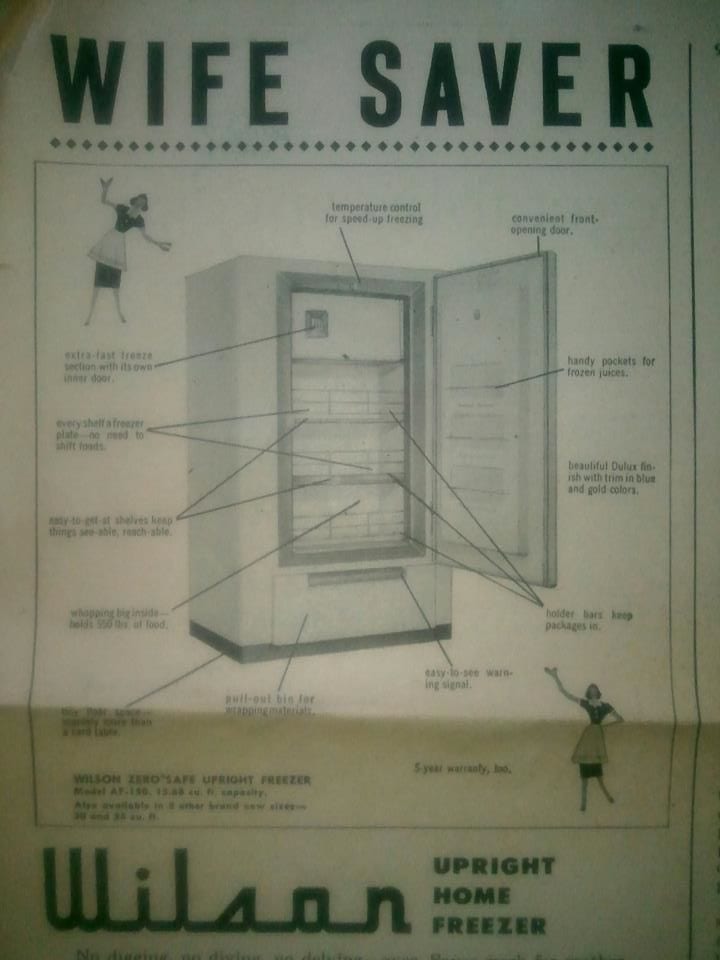 I found this clipping in my grandmother's recipe tin, cut from the September 1953 edition of Farm Journal. I'm not sure what possessed her to snip and save this nostalgic piece, the back did not have a recipe or contain anything relevant, but it was a treat to find it buried among cherry tart, Scottish scones and thumbprint cookie recipes. It adds a little mystery to a woman who I considered to be a role model. I wonder what the purpose was behind keeping an upright freezer ad. Was she secretly hoping that someone would buy her one? Did she laugh at the headline like I did?
I'm by no means a feminist or about to go off on a sexism tangent, but if you look up "WTF" in the dictionary, there might be a picture of this advertisement alongside the description. At one time, an upright freezer was considered a "WIFE SAVER" – not sex, not flowers, not the love of a good man (or partner). In 1953, an upright freezer was thought to be the equivalent of spa day for wives everywhere.
A lot can change in 60 years, as evident in comparing the above image with the one below (image courtesy of the New York Times):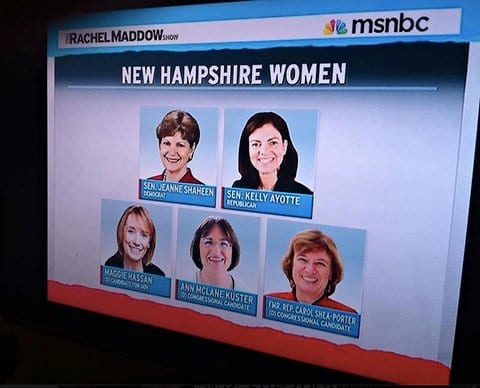 With the recent election, we now have our first-ever all-female, all-mother congressional delegation. I'm sure these women have great freezers. They also have an opportunity to continue to pave the way for women. In a way, they are WIFE SAVERS.
My grandmother was a strong, independent female worthy of admiration. I'll never know why she saved this image, but I'm glad she did. It caused me to pause and reflect on just how far women have come. Mothers, wives, sisters, aunts, colleagues…we are a force! Today, a woman can have her freezer and bring home the bacon to put in it, too!
Circle of Moms is searching for mom bloggers who focus on capturing and chronicling all the precious moments and stories of their family's everyday life. I'm asking for your help and daily vote to place MommiFried in the coveted Top 25 Family Blogs.