This simple Double Chocolate Brownies recipe is hand down a family favorite. So much chewy chocolate taste!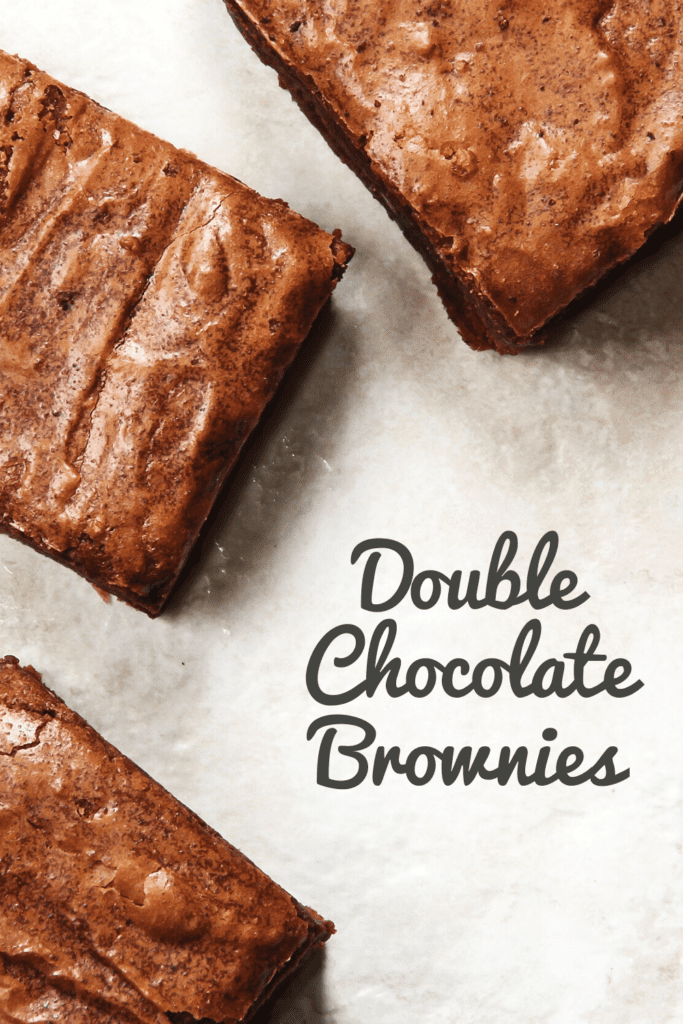 Make certain to check out our other recipe for Thin Chewy Cocoa Brownies, too.
This easy brownie recipe is ideal when you're in a bind or when the kids need to quickly make something to take to a school event or you need something to nosh on while you're working your way through the weekend.
This is a great brownie recipe that I've made for years. Unlike a standard brownie, these bake thick and almost have a cake-like texture. Although I'm still a thin brownies fanatic, the rest of the family prefers these oh-so-luscious gems.
Tips for Making Double Chocolate Brownies
This recipe isn't that hard to make – at all.
I love that you can make the entire batter in the same bowl and then just pour it into a baking pan to bake. If you like rich, ooey-gooey brownies with a deep chocolate flavor then this recipe is for you!
Make certain to use the toothpick test to be certain that they're done. (This is where you stick the toothpick into the middle of the brownies and make certain that it comes out clean. If it's clean, the brownies are done. But if there's batter, they need some more baking time.)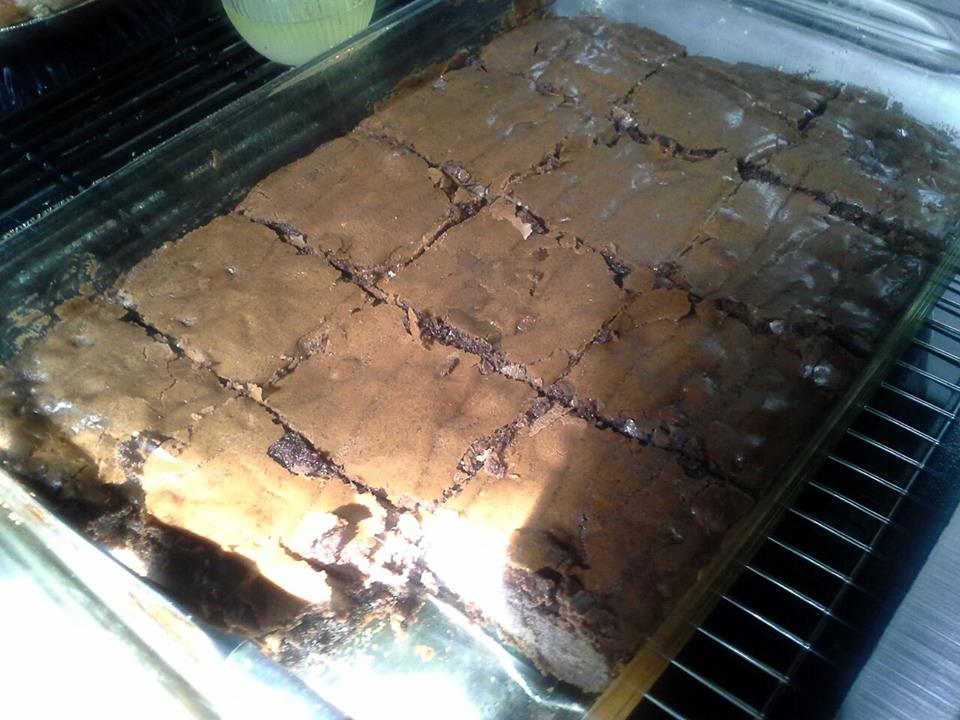 How to store leftover brownies
The biggest thing to keep in mind is that you need to store the leftovers in a dish with a lid. Keeping out the air is key to keeping these babies soft and moist.
But the good news is that if you forget…just pop them in the microwave for a few seconds to heat them right back up. This will make them moist and delicious and ready to enjoy.
These Big, Luscious Double Chocolate Brownies are for true chocolate lovers! Enjoy!
Double Chocolate Brownies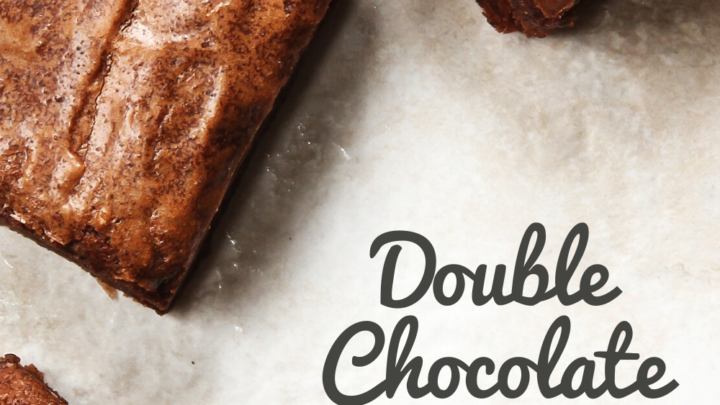 You're going to love the flavor of these chocolate brownies.
Ingredients
3/4 cup of unsweetened cocoa
1/2 teaspoon of baking soda
2/3 cup of butter
1/2 cup of boiling water
2 cups of sugar
2 large eggs
1 1/3 cups of flour
1 1/2 teaspoons of butter
1/4 teaspoon of salt
2 cups semisweet chocolate chips
Instructions
In a large mixing bowl, combine cocoa and baking soda. Blend in 1/3 cup of the melted butter.
Add boiling water and stir until well blended.
Stir in sugar, beaten eggs, and the remaining 1/3 cup butter.
Stir in flour and salt, mixing well.
Stir in chocolate chips until just blended with batter.
Pour batter into a greased 13x9x2-inch baking pan. Bake at 350° for 35 to 40 minutes or until brownies are firm and begin to pull away from the sides of the pan.
Cool completely before cutting.