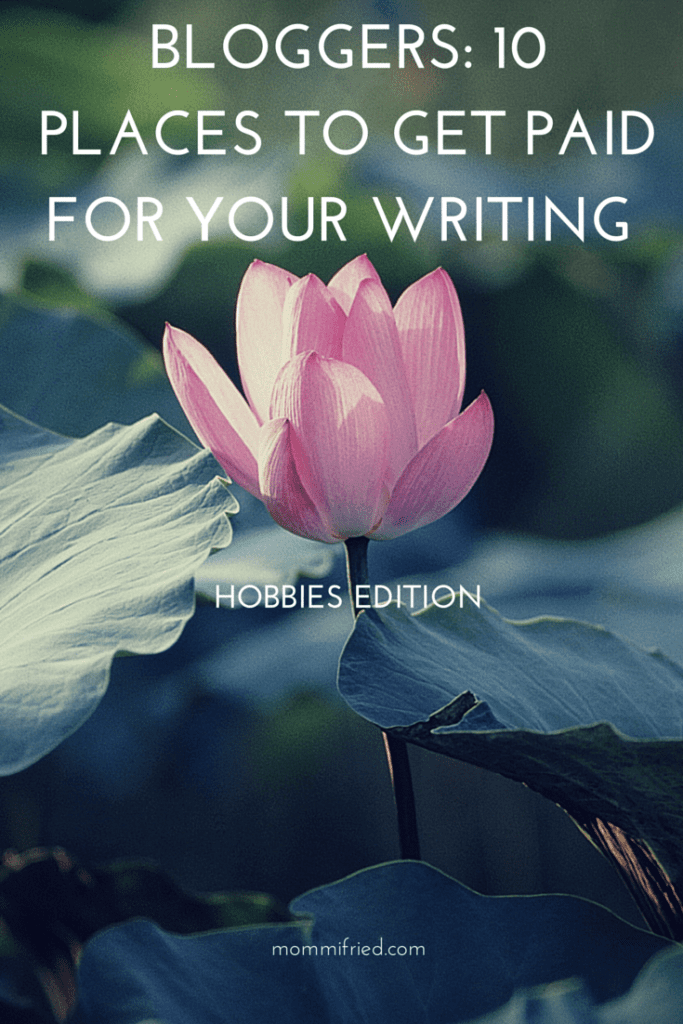 Every other week I share a list of 10 places where bloggers can get paid for their writing. This week I've compiled a list of places where your hobbies just might pay off. Whether you're a weekend crafter or a hardcore golfer, those skills are worth their weight in gold. Well, paper, really.
Here are 10 places to get paid for your writing based on your hobbies:
Golf Tips Magazine: Complete source for golf instruction and equipment reviews; Rates vary depending on the value and quality of the material as judged by the editors; pays $300 to $800 per article.
Food Traveler: Love destination culinary experience? Cook something up that mimics a dish from a recent trip? Consider Food Traveler your place to submit! Rates vary based on trending content. Payment issued within 90 days.
Craft Ideas: Encourages readers at all skill levels to realize their creative potential across a variety of creative techniques. Email pitches to the editor at [email protected]. Rates vary.
The Artist's Magazine: Circulation of 60,000, created for artists and art enthusiasts. It showcases the best work—in all media and in all styles—of the best artists working today. With practical lessons in technique, engaging interviews, lively discussions of timely issues, and news of exhibitions and events. Pays $400 to $600 for features.
Cooking Light: Into healthy eating? Created a recipe that you would love to share with those looking to eat clean or lose weight? Send your recipes over to Cooking Light to receive a T-shirt and $50.
Women's Running: The only women-specific running magazine. Women's Running covers all aspects of the running lifestyle, from active beauty needs to training plans. Rates vary.
Wine Enthusiast Magazine: Love a fine glass of wine? Can you write honest, compelling reviews? Than Wine Enthusiast Magazine is the place for you. Welcomes proposals from freelance writers on subjects that pertain to wine, fine food, and travel. Rates vary.
Birds & Blooms: The #1 bird and garden magazine in North America with more than 1 million subscribers. We pride ourselves in celebrating the "beauty in your own backyard" with a mix of expert advice and personal stories from our family of readers. Rates vary.
The Sun: If you have a passion for photography, take a look at The Sun. Please… not the one in the sky, but the other… the print publication that accepts submissions from freelancers. Upon publication, they pay from $100 to $200 for one-time use of photographs featured inside the magazine; $500 for those used on the cover; and $500 to $1,000 for photo essays.
Vogue Knitting: It's hot. It's styling. It's Vogue Knitting. Submit an original design for possible publication online or in one of their print magazines. Rates vary.