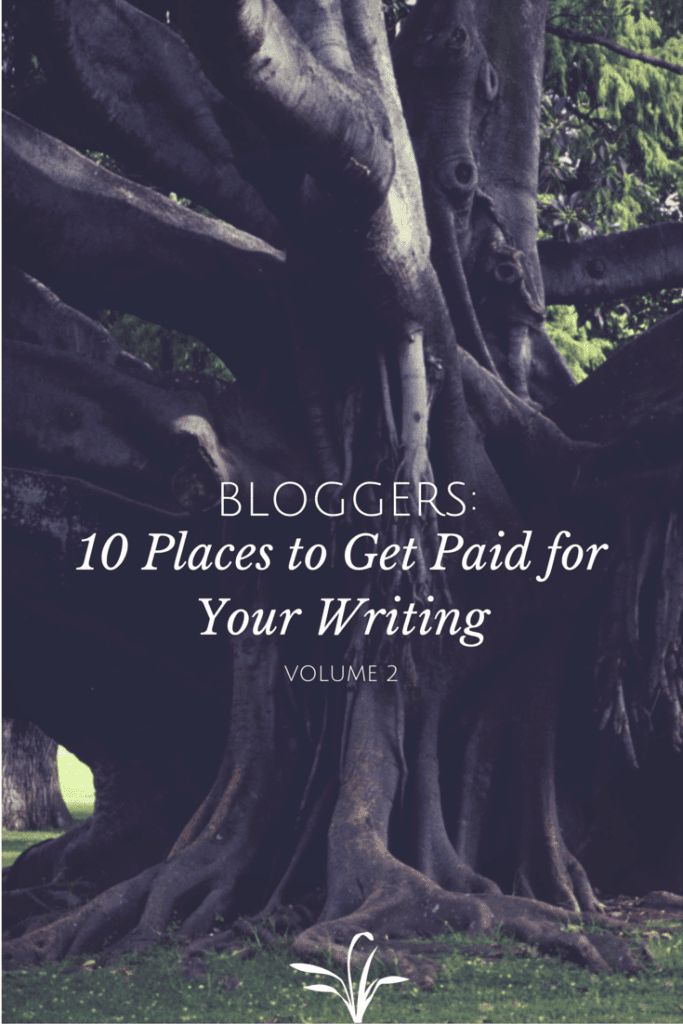 I had such a great response to Volume One of Ten Places to Get Paid for Your Writing that I've decided to turn this into a regular bi-weekly feature. I'm always on the hunt for places to get paid for syndicated and original material, including longer, feature-rich articles. There are so many opportunities to get paid as a blogger/writer. You just have to know where to look!
Here are ten more places to get paid for your writing:
Krazy Coupon Lady: If you're a savvy shopper, Krazy Coupon Lady wants to hear from you! Upon acceptance, you'll receive up to $50 payment via PayPal!
Literary Traveler: Literary Traveler focuses on literary artists but also welcomes articles about composers, painters, poets, songwriters, filmmakers, and storytellers. They pay $50 per article via PayPal.
International Living: If you're an expat living overseas, International Living wants to hear from you. Pay rates start at $50.
Boulevard: This is a really cool literary publication that "strives to publish only the finest in fiction, poetry, and non-fiction." Their minimum payment for prose is $100, max $300; minimum payment for poetry $25, max $250.
Yoga Journal: Know a thing or two about yoga? Do you incorporate yoga philosophies and practices into your everyday life? Then this might be the writing gig for you! Pays $800 to $2,000 for articles and $400 to $800 for columns.
The American Gardener: The American Gardener is the official publication of the American Horticultural Society. Payment for feature articles ranges from $300 to $600 on publication, depending on the article's length and complexity, and the author's background and publishing experience.
CAT FANCY: Feline lovers unite and get writing! They are looking for informative articles on various topics, including breed profiles, feline health, nutrition, grooming, behavior, training, as well as lifestyle and special interest articles on cat culture, the human-animal bond and personalities. Length: 100 to 1,000 words. Query first. $200 to $400 for articles.
Outdoor Families: Nature-based online magazine dedicated to providing families of all abilities, ages, and circumstances the tools necessary to enjoy the out-of-doors with their children. Compensation varies.
Fit Pregnancy: Bimonthly magazine covering health, nutrition, exercise, psychology, food, fashion, and beauty issues related to pregnancy. It also includes editorial for parents of babies up to 2 years of age. Compensation varies.
Brain, Child: Brain, Child is an award-winning literary magazine for mothers. They publish 20-plus essays per month for our print, online, and blog publications. Compensation varies.
Have you recently been paid to write an article or post? Help a fellow blogger/writer! Share your story in the comments!