This Brown Sugar Glazed Crock Pot Ham is the perfect recipe for a big family dinner or a tasty Easter dish. Let your slow cooker take over and do all the work.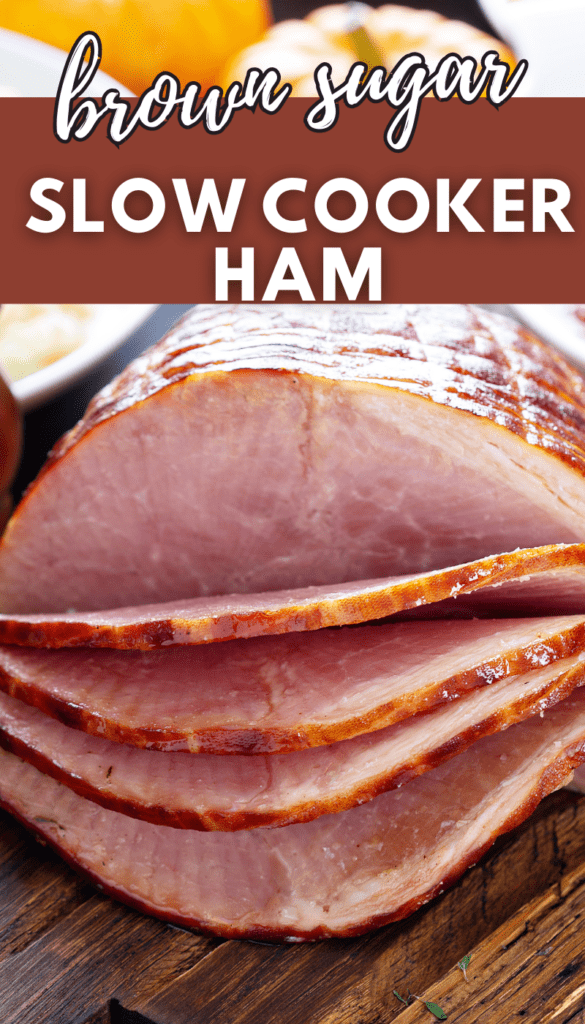 I'm a ham lover. Okay, let's rewind. I'm a "just about anything that pops out of a pig" lover. I know I'm probably grossing some of you out (sorry vegans and veggies!), but I will devour a plate of bacon or ham before you even knew it was there.
Yesterday, I put a quarter spiral pre-sliced ham into the smaller crockpot, covered it with a brown sugar glaze, and, voila! Pure mouthly goodness! It only took about 15 minutes to prepare and was done four hours later.
We were not quite ready to eat when it was finished, so I placed the crockpot onto the warm setting for a few hours. I loved having it hot and ready to eat when we were officially ready to sit down as a family and enjoy it.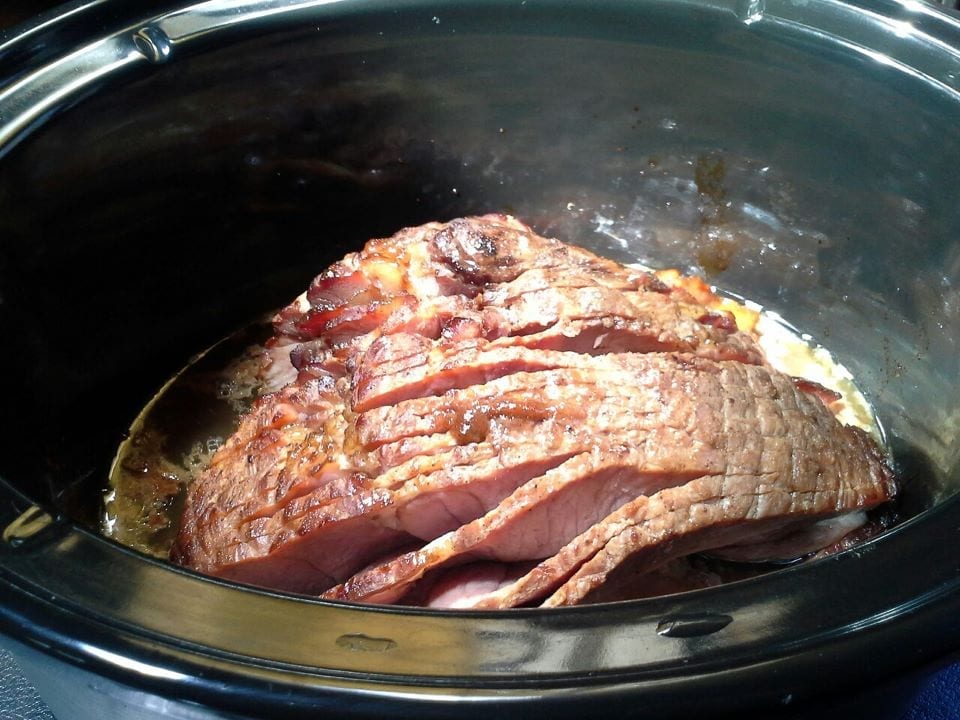 Ingredients needed to make Crock Pot Ham
Gather up the list of ingredients listed below to get started!
quarter spiral ham
brown sugar
dry mustard
ground cloves
apple or pineapple juice
Make certain that you have the fruit juice handy as this is what keeps the ham nice and moist. No one wants dry ham, right?
Tips for Making Ham in the Slow Cooker
Since this ham recipe is super simple, there isn't a lot of tips to keep in mind. One of the biggest things to remember is that you really need to be certain to baste the ham with the fruit juices every once in a while. This will keep the ham flavorful and juicy.
Don't forget to use leftover ham to create tasty ham sandwiches. One of my favorite reasons to cook a giant ham is to have days of leftovers after!
Brown Sugar Glazed Crock Pot Ham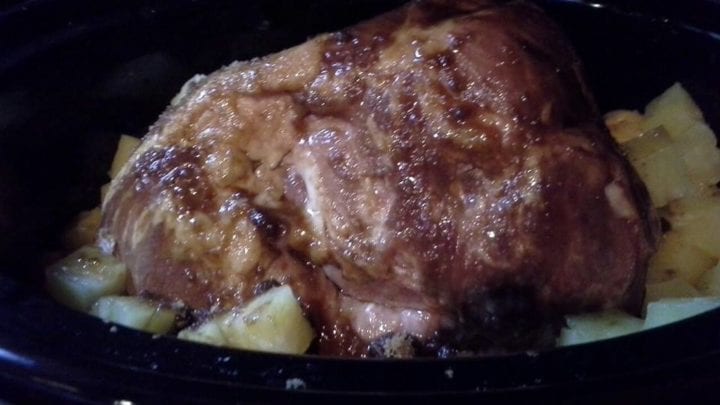 This simple ham recipe is so easy to do!
Ingredients
1 3-4 1/2 pound quarter spiral ham
1 1/2 cups of brown sugar
2 teaspoons of dry mustard
1 teaspoon of ground cloves
1/4 cup of apple or pineapple juice
Instructions
Use a 5-6 quart slow cooker.
Unwrap the ham and discard flavor packet. Spray crock pot with non-stick cooking spray (or use a liner). Place the ham into the crock pot, flat-side down.
Make a paste of the sugar, mustard, cloves and juice. Smear on ham.
Cover, and cook on low for 4 hours - basting with juices approximately one hour before the ham is done.