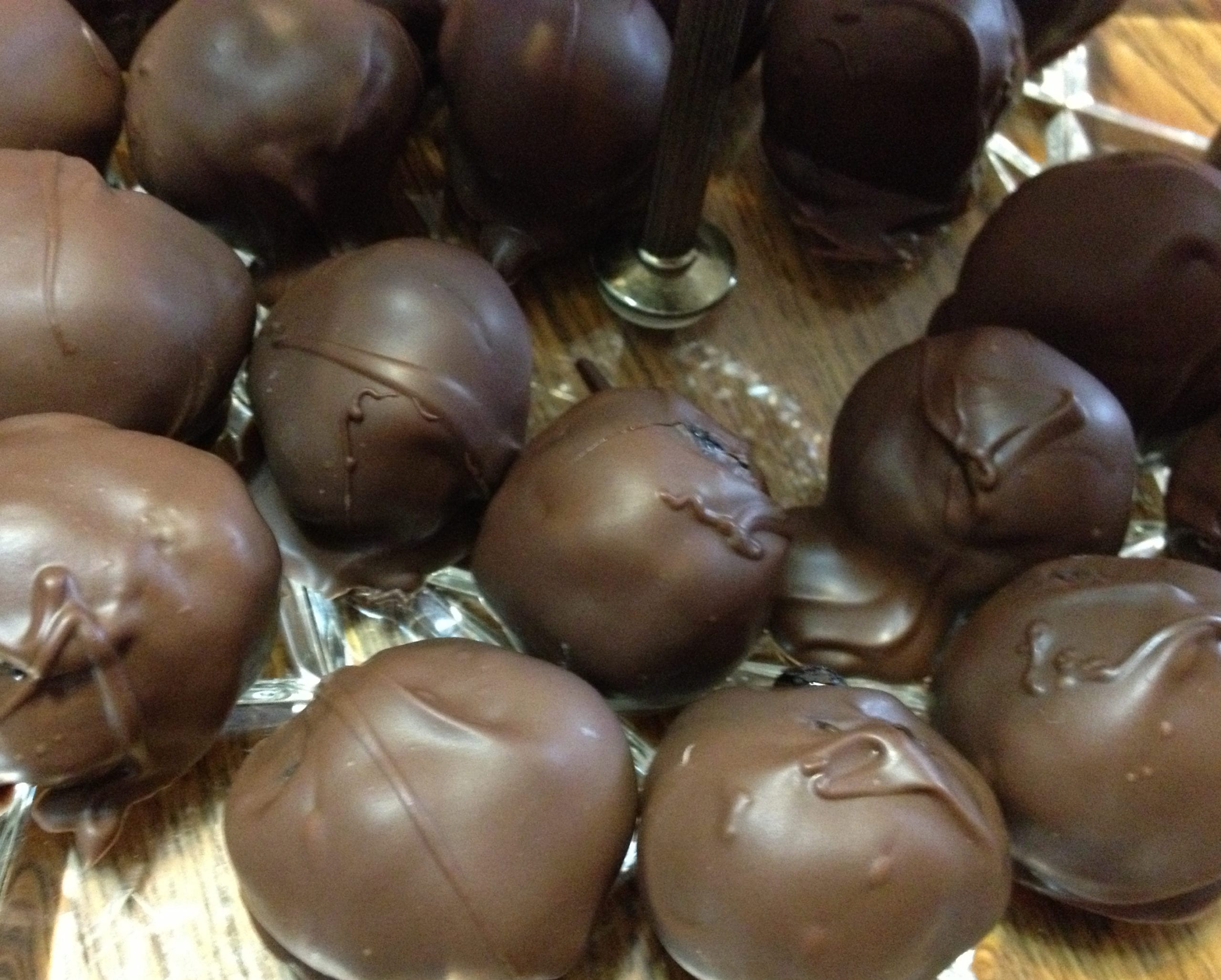 I was super excited when Crystal asked me to contribute a guest blog post to Mommifried because I'm a majorly fried mom myself and, therefore, a fan!
These desserts are one of those great recipes that you will want to stick in your recipe box for the next potluck you're invited to. They also make great teacher gifts, gifts for neighbors, etc.  They're amazingly easy, yet people seem to go crazy over them every time I make them!  I most recently made them for my daughter's birthday party and, needless to say, they were a big hit with the teenage girl set.
Orea Balls Recipe
Recipe Source: Writer Mom's Blog
Preparation Time: Approximately 15 minutes
Cook Time (in oven): N/A
Ingredients:
1 package of Oreo cookies (crushed)
1 8 oz package of cream cheese (softened)
1 package almond bark
Directions:
Throw the Oreo cookies in a food processor. If you don't have one handy this is a great job for the kids to 'help' with. Toss the entire package of cookies in a gallon Ziploc bag and let them go crazy. Combine the crushed Oreos with the package of cream cheese, roll into bite sized balls and place on a cookie sheet to chill in the refrigerator for about 30 minutes.
Melt one package of almond bark in a microwave safe bowl. (If you're not familiar with almond bark it's in the baking aisle near the candy making supplies. It comes in white, milk or dark chocolate. I use milk chocolate for the Oreo balls, but you can use what you like best.)
Dip each cookie ball into the melted chocolate and set back on the cookie sheet. Chill again to harden the chocolate and then serve!
Enjoy!