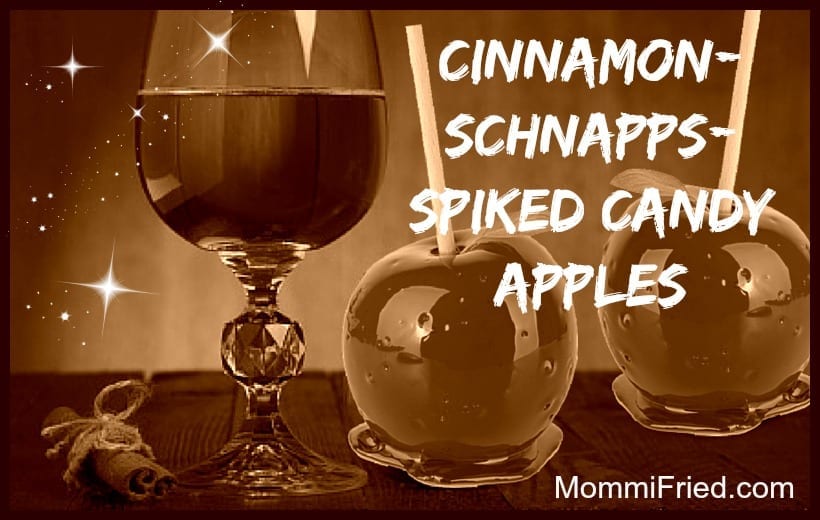 Planning an adults-only Halloween party? If so, consider spicing things up with these Cinnamon-Schnapps-Spiked Candy Apples! Skip the caramel and go for a devilish treat that can be paired with shots of cinnamon schnapps or red hot candies!
I made a batch of these several years ago thinking they'd be just okay. They were divine! In place of skewers, use Popsicle sticks painted orange and black. The Dollar Store also sells some cute miniature witches' brooms that would be perfect. You can dip the tips of the apples immediately in to cinnamon sugar, nuts, red hot candies, or sprinkles. For an added touch of color, add several drops of red food coloring to the syrup mixture.
If you're not a fan of cinnamon schnapps, you can use bourbon or another liquor in its place. Get creative! It's Halloween after all!
[gmc_recipe 38943]