I love to bake. I'm really good at it, too, when I'm paying attention and not trying to be a vigilante Martha Stewart and guessing amounts using the palm of my hand and counting. Despite being a half-decent baker, I have certain recipes that I stick to over and over again. One is my Cinnful Cinnamon Bread. I make this on all the major food holidays – Easter, Thanksgiving and Christmas – and often double the recipe so that I can send a loaf to my oldest boys' grandmother's house for them to enjoy as well. I whipped out a couple loafs a few days ago even though I had to improvise on pans since my bread pans went missing in the move. Here are a few pics and the recipe follows: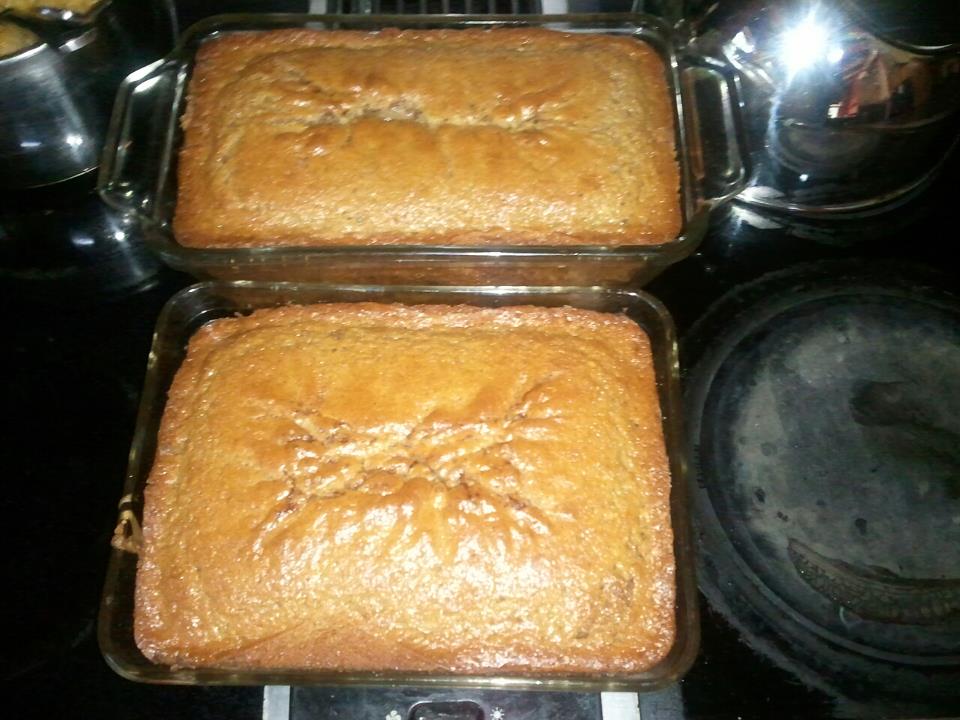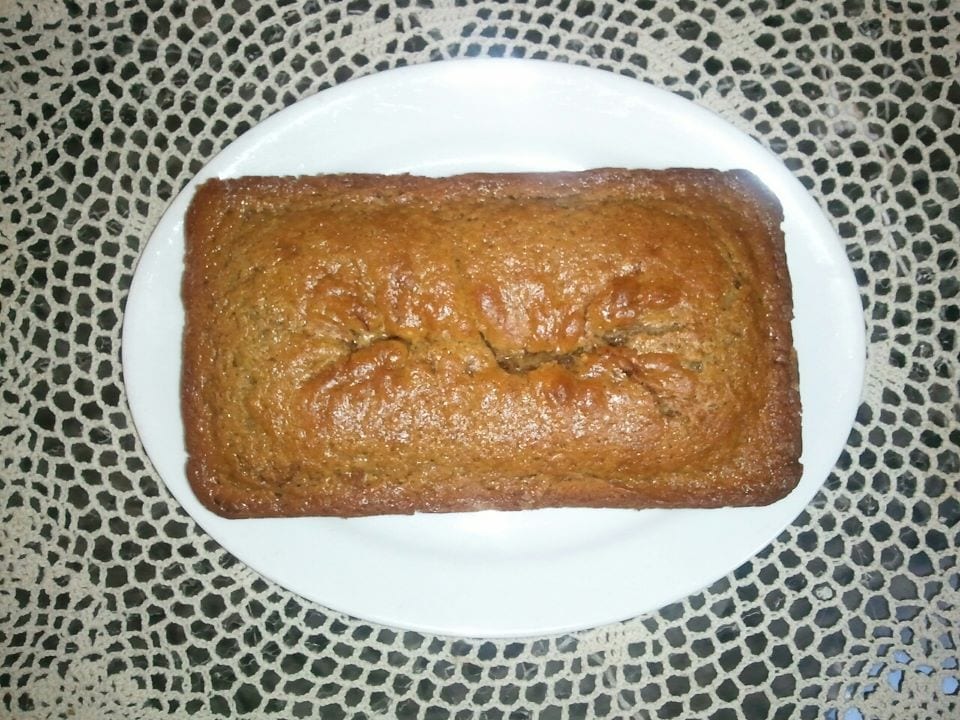 Cinnamon Bread
2 cups all-purpose flour
1 cup granulated sugar
2 teaspoons ground cinnamon
2 teaspoons baking powder
1/2 teaspoon baking soda
1 teaspoon salt
1 cup buttermilk (or sour milk – see below)
1/4 cup vegetable oil
2 large eggs
2 teaspoons vanilla extract
Topping:
1 1/2 tablespoons granulated sugar
1 teaspoon ground cinnamon
1 tablespoon softened butter
Preheat oven to 350°F (175°C). Grease a 9 x 5 x 3-inch loaf pan. Set aside.
For bread: Measure and place all ingredients into large mixing bowl. Beat with electric mixer for 3 minutes. Pour into prepared pan and smooth the surface.
For topping: Combine all ingredients until crumbly.
Sprinkle topping evenly onto bread batter and using a metal spatula, cut through with a light swirling motion to give a marbled effect.
Bake for 45 to 50 minutes or until a wooden pick inserted into center comes out clean. After 10 minutes, remove from pan to wire rack to cool.
Tightly wrap to store.
Makes 1 loaf.
To make sour milk, combine milk and 1 tablespoon of white vinegar to measure 1 cup.