Are you looking for a super simple smoothie recipe that takes minimal time and effort? We hear that and have your back!
Not only does this Cocoa Butter Smoothie set the perfect stage to start the day but it's also made with delicious cacao butter as well!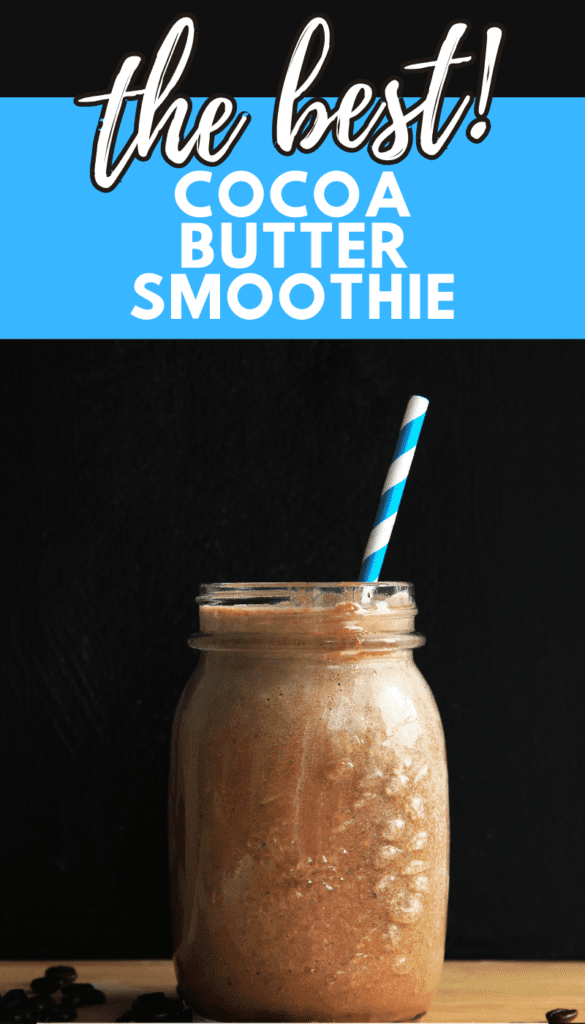 I bought a new blender the other day and since then, I've gone a little crazy. Insane, actually. I've been blending the holy hell out of everything! A few years back, I had the most amazing cocoa butter latte at a little cafe in Boston. So I thought I'd put a spin on this drink and create a Cocoa Butter Smoothie version because… blender!
Now before you turn your nose up at supposedly eating body cream, nooooo. Cocoa butter or cacao butter is actually derived from the cocoa plant. And, baby, that's where chocolate comes from!
I'm a big fan of Wendy's Frosty treat, so I like to add ice to my smoothies. When you add ice, you can create an almost ice cream-like thickness, which I lurve. The thickness adds to the indulgence which can be topped off with cinnamon, grated chocolate, or sprinkles. Sweeten with just a touch of honey for added deliciousness! This Cocoa Butter Smoothie is healthy, easy to make, and definitely, one you should pin. Like now. ENJOY!
[gmc_recipe 43092]