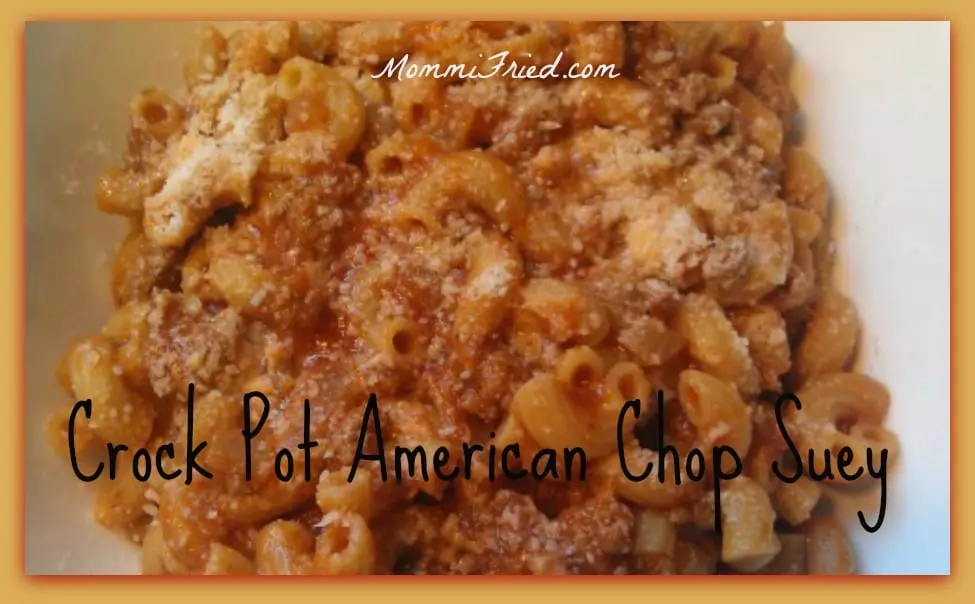 Also known as goulash or "American Chop" in dinerese, Crock Pot American Chop Suey is every bit as good as the kind prepared on the stovetop. Although it sounds a bit involved, it's really nothing more than macaroni, noodles, cheese and ground hamburger – so you know the kids will eat it. I've omitted green peppers from my version, as anything green is considered a red light around here. The onion blends right in, so that works out perfectly and is never really discovered!
I have to giggle when I mention this recipe to my friends on the west coast or in the south. Since this dish is unique to New England, it's often confused with chili mac or cheeseburger macaroni. Nope. It's different. It contains a base of tomato slurry that gives it its signature name and taste (which does vary depending on what you use).
Sprinkle with parmesan cheese and serve piping hot! Crock Pot American Chop Suey is a delicious, comforting meal that the whole family will enjoy.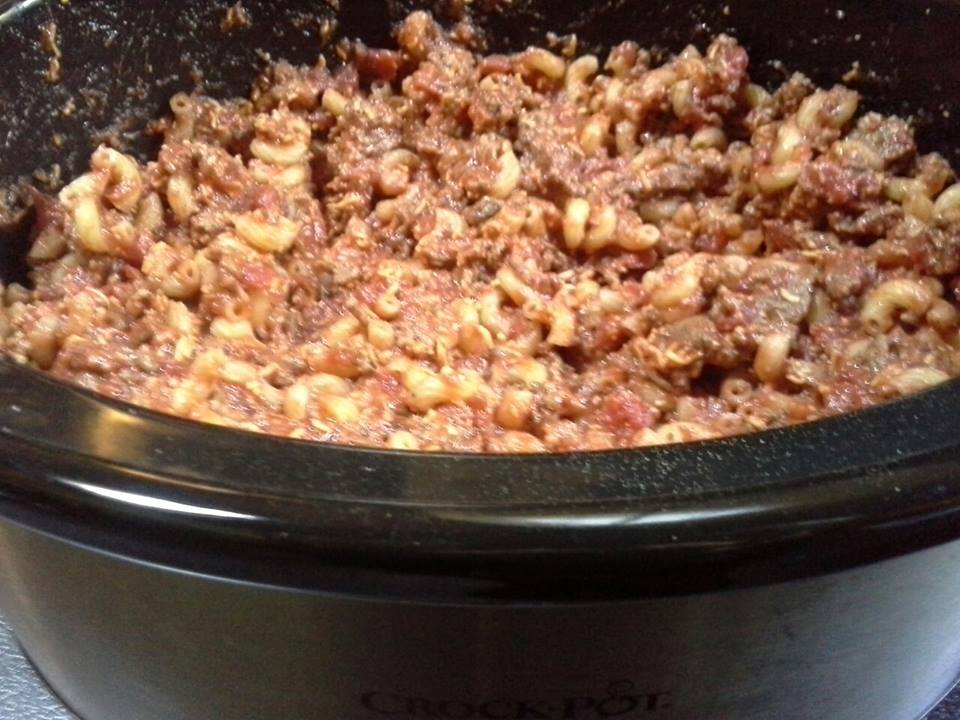 [gmc_recipe 6111]