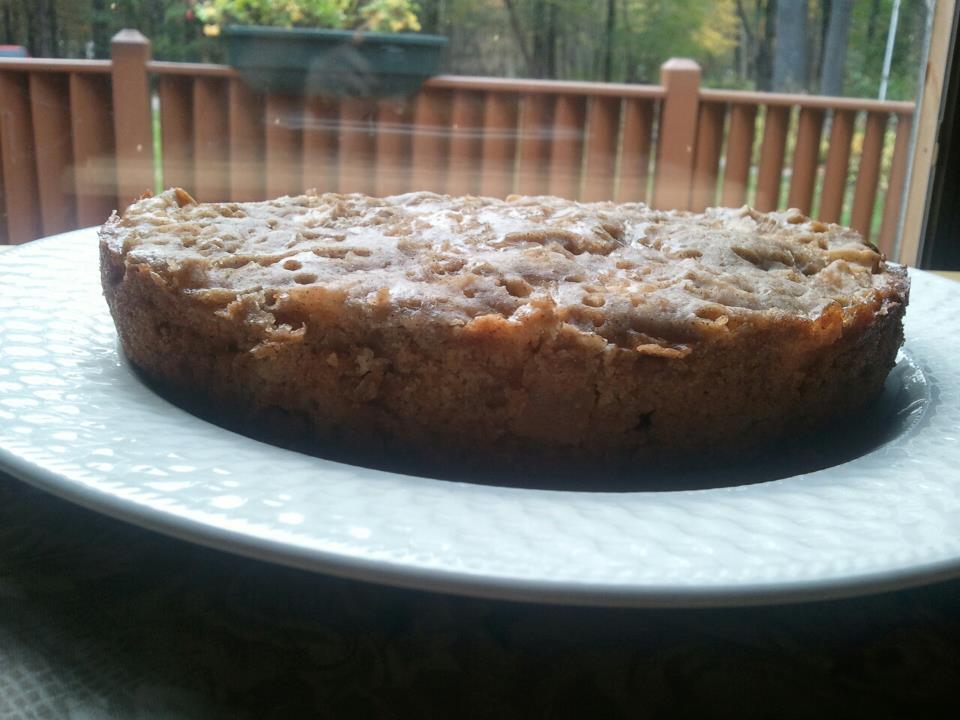 Until yesterday, one thing I had never tried in my crock pot was a cake. I've tried a few other desserts and sugary drinks, but never a real baked goodie. When my BFF sent me this recipe for Crock Pot Apple Pie Cake, I knew I had to give it a test drive. And I'm glad I did! Not only was in a cinch to make, it tasted incredible! Pontilicios referred to it as "mouth orgasmic" and I have to agree. The only downside is that it comes out small – lasting minutes in a house full of the male population.
Crock Pot Apple Pie Cake
Recipe Source: Make Your Own Don't Buy It
Preparation Time: Approximately 20 minutes
Cook Time: 2 1/2 to 3 hours on high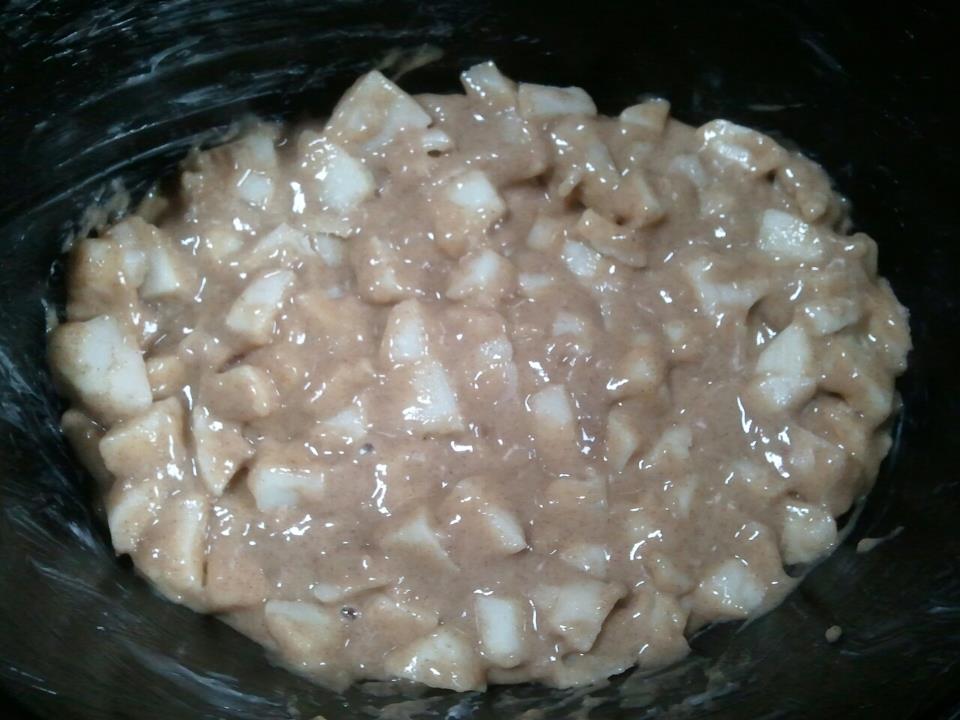 Ingredients:
1 cup flour
3/4 cup sugar
2 teaspoons baking powder
1 teaspoon ground cinnamon
3/4 teaspoon salt
4 medium-sized cooking apples, chopped
1/3 cup Egg Beaters (I substituted real egg whites)
2 teaspoons vanilla
Directions:
Combine flour, sugar, baking powder, ground cinnamon and salt.
Add apples, stirring lightly to coat.
Combine Egg Beaters (or egg whites) and vanilla. Add to apple mixture. Stir until just moistened. Spoon into lightly greased 4-quart (I used a 5-quart) crock pot.
Cover. Bake on high 2 1/2 to 3 hours.
Serve warm!