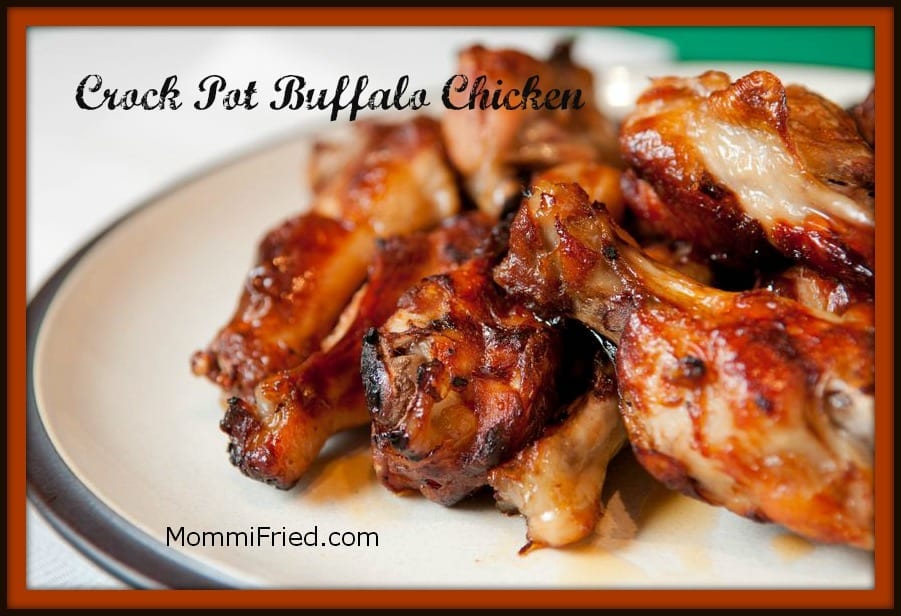 By now, you know I love cooking in my crock pot. Typically I stick to recipes that the whole family enjoys, but this past week my son and husband asked for something hot and spicy. Totally not my thing. I like to enjoy food, not have it sting me to the point of weeping tears. Despite my wanting to whip up something mild and light, I went ahead and made a batch my very popular Crock Pot Buffalo Chicken. Most recipes call for one type of chicken, either wings or drumsticks. We mix things up and use both. You can also use thighs and breasts, if you prefer more meat and less bones. 
What's nice about this Crock Pot Buffalo Chicken recipe is that the flavor has a chance to simmer all day. That means INCREDIBLE TASTE! And all the hotness the spicy food lover is looking for!
Enjoy a big plate of Crock Pot Buffalo Chicken during your favorite football game or make it the main meal on a busy weekday. This recipe makes buffalo chicken easy and delicious – ready to throw together any day of the week! Serve with ranch or blue cheese dressing.
[gmc_recipe 6515]