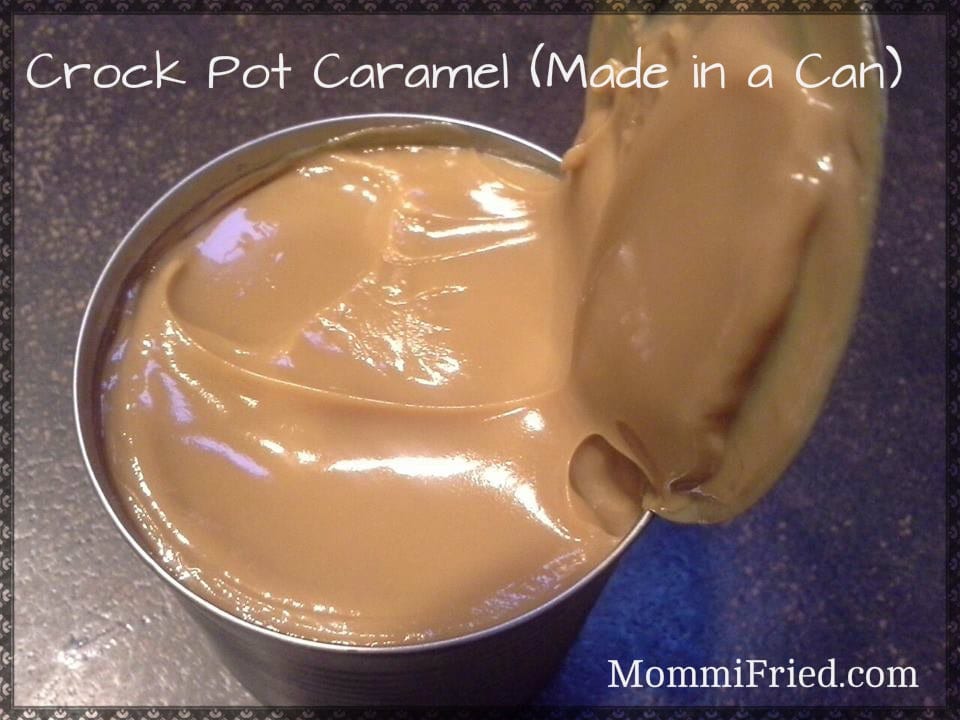 The other day a friend of mine posted an intriguing picture on my Facebook wall. It was a little blurry, but the description talked about submersing an unopened can of condensed milk into a crock pot for 8 hours with the end result being the best tasting caramel ever. I was rendered speechless! What?!?! And if true, how did this one sneak past me?
This past weekend I decided to conduct the little cooking experiment to prove or disprove the claims. I got off to a rocky start when early Saturday morning (before a full cup of coffee), I placed an unopened can of evaporated milk into my crock pot (rather than condensed milk). It simmered for about an hour before my caffeine high kicked in and my brain said, "You idiot." I still wonder what that would have produced.
On Sunday, after going grocery shopping Saturday afternoon, I had the condensed milk and once again, began the experiment. The can simmered in the crock pot for most of the day, before I placed it into the fridge to cool. A few hours later, I opened it and peeked inside. What did I see?
Inside this tiny can was the most wonderful caramel ever! The claims were true? And the taste? Not too sweet, just perfect. Technically, it produced what is known as dulce de leche; Portuguese for "candy of milk". We enjoyed some with apple slices and vanilla ice cream. I'm not going to post an official recipe, as there are only a few steps. Here are the directions:
Simply place an unopened can of sweetened condensed milk into a crock pot. It must be completely submerged. In order to prevent the can from rusting the bottom or sides of your pot, create an aluminum foil barrier and place tightly around the can. Cook on low for eight hours. Remove from crock pot and allow to cool in fridge for two to three hours. Open and ENJOY this crock pot caramel!