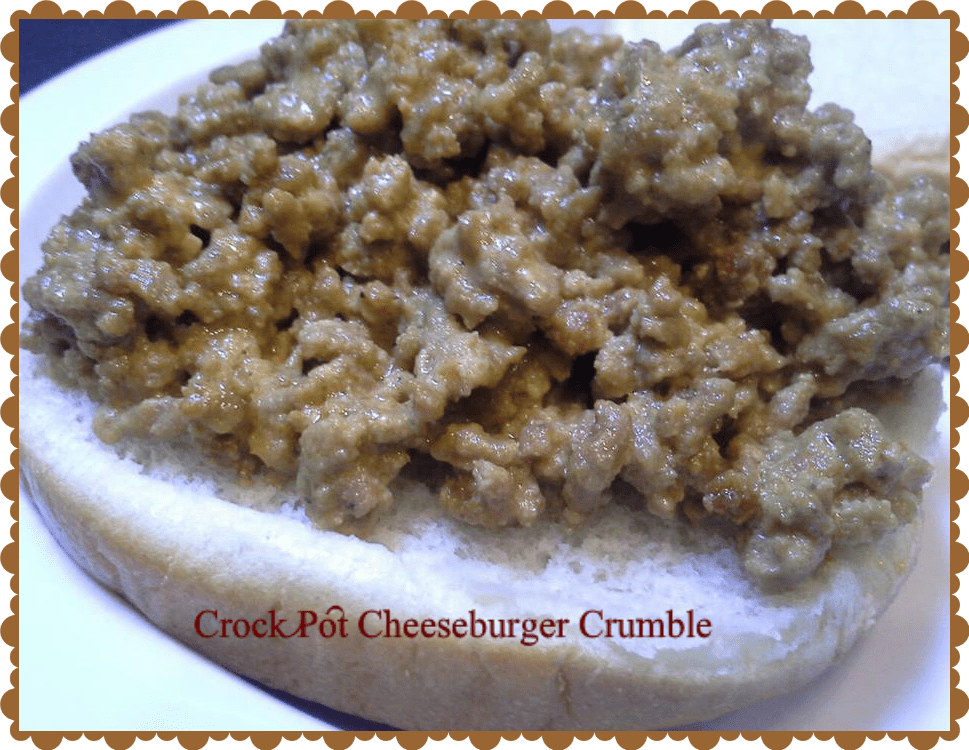 The past few weeks I've been on the search for crock pot recipes that are relatively quick to prepare, have a summery feel and can be enjoyed by everyone (even the picky eaters). This super easy recipe uses just a handful of ingredients, and are cheeseburgers in the form of sloppy Joe sandwiches. I call it Crock Pot Cheeseburger Crumble, because you could technically serve it over more than just sandwich buns or bulkie rolls.
I found a similar recipe in an old crock pot cookbook I had stashed in the closet. The original recipe called for processed American cheese. Someone has obviously developed a fascination for that type of cheese, because when I looked for some, it was all gone. I did, however, have the good ole' standby on hand – Velveeta.
As the beef and cheese simmered in the crock pot, the house smelled like an old-time burger joint. YUM! And the taste? Oh so good. This is a perfect crock pot recipe for a lazy summer day or a backyard BBQ. When cooking this in your backyard, you can use a portable induction cooktop to prepare the buns and cheese before serving to your family or friends. Enjoy!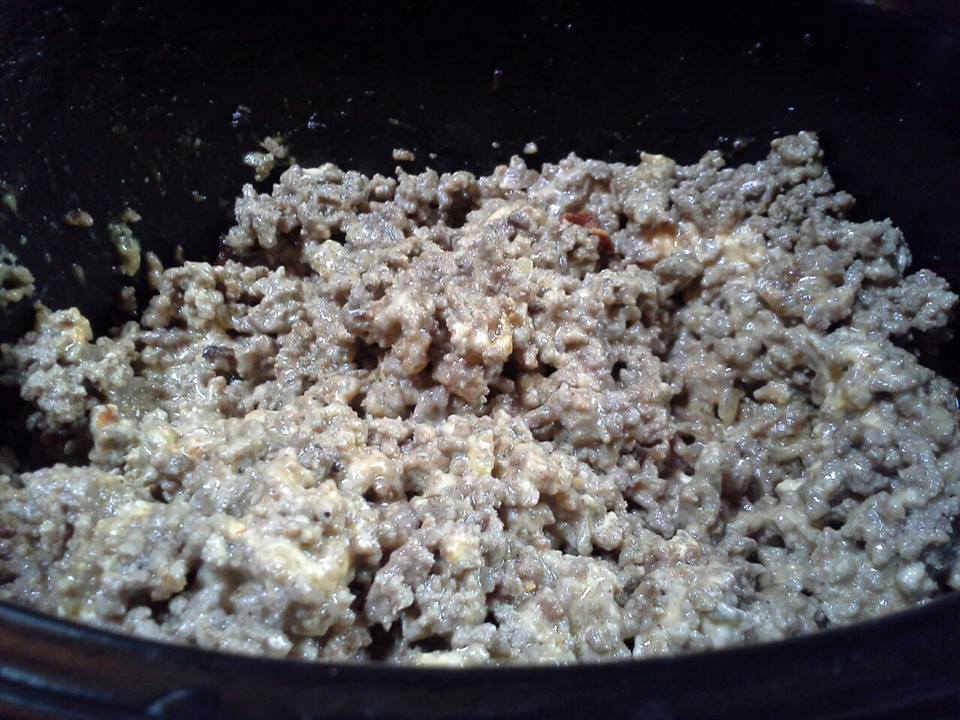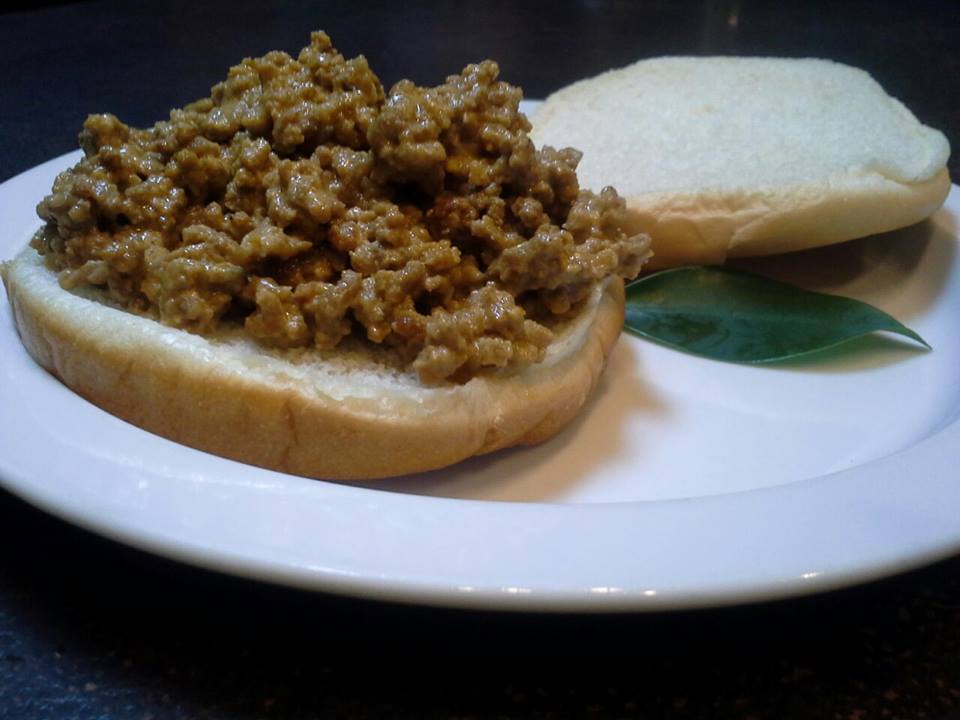 [gmc_recipe 4948]