Are you a fan of fall off the bone ribs? Check out how simple this recipe for Crock Pot Country Spare Ribs is! You'll never want ribs any other way.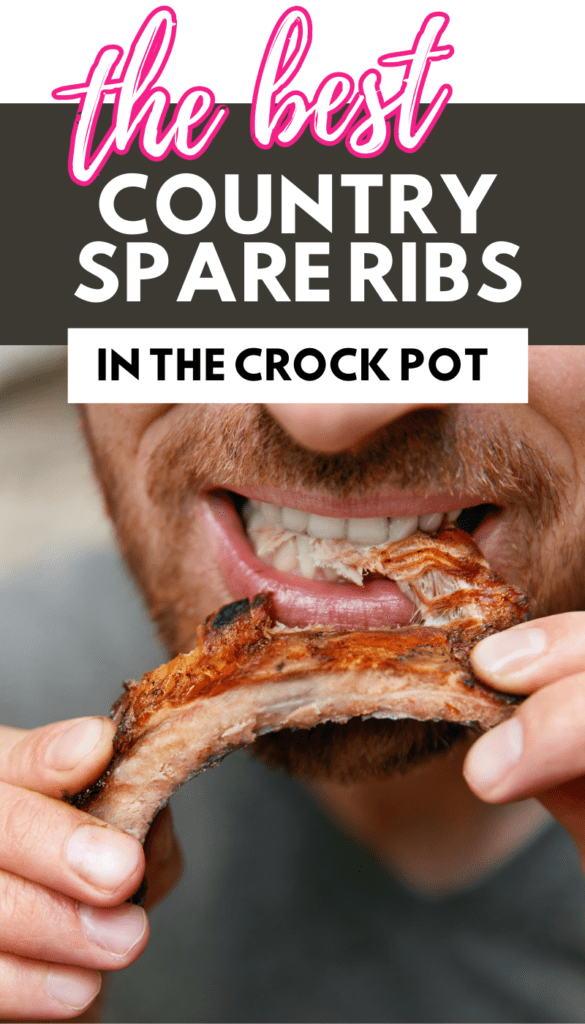 Crock Pot Country Spare Ribs
Peek around online and you'll quickly see that the Internet is infiltrated with recipes for spare ribs – crock pot or no crock pot. There's a reason that ribs are so popular and it's because there are so many flavors and tastes.
Some are basic calling for store-bought barbecue sauce. Others are a bit more intricate, requiring soaking in the sauce for a few hours or overnight to infuse them with intense flavor. I've tried a variety of recipes – some hits, some misses.
This recipe for Crock Pot Country Spare Ribs is less tangy and BBQey (I know – it's not a word), ideal to be served with baked or mashed potatoes and a vegetable of choice.
What makes this recipe particularly nice is that it requires no pre-browning prior to placing the ribs into the crock pot. Just rinse them under cold water and pop them into your cooker. These really are no fuss, and turn out absolutely scrumptious!
When my kids eat them without complaint, I know it's a good recipe!
You can make these with a ton of sauce or not, or add more sauce to them when you pull them out of the crockpot.
Ingredients needed to make slow cooker spare ribs
country style spare ribs
onion
ketchup
soy sauce
mustard
brown sugar
garlic
black pepper
apple cider vinegar
celery seed
Once you have the list of ingredients, it's time to get down to business. Check out the full spare ribs recipe below to get started.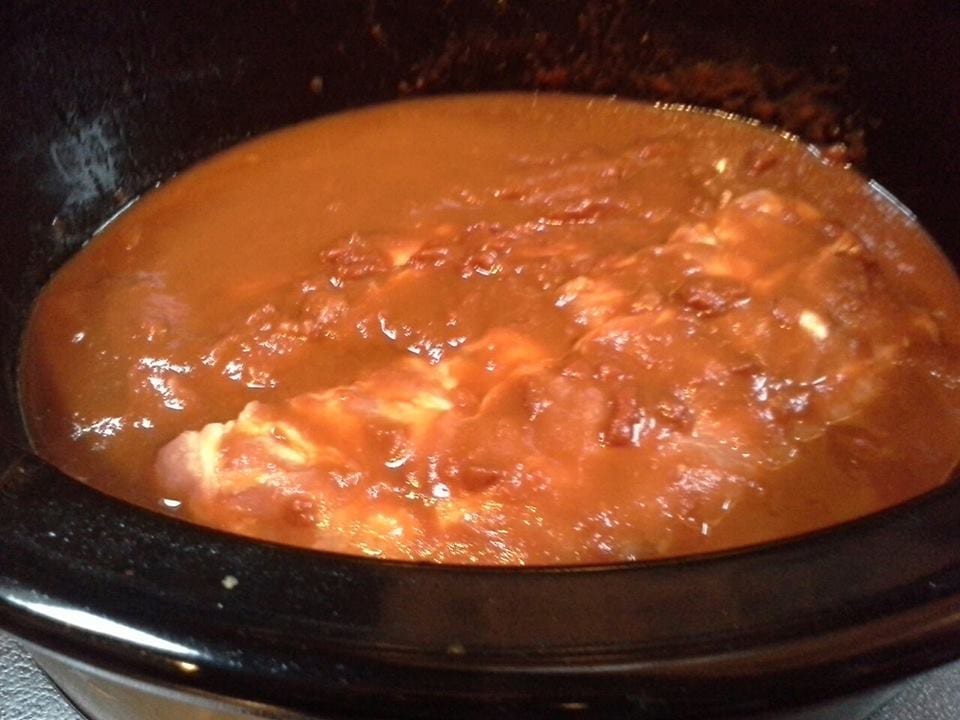 These spare ribs in the crock pot are a fast and simple recipe to make a hearty meal for the family. Perfect for a busy week or a cold and snowy day.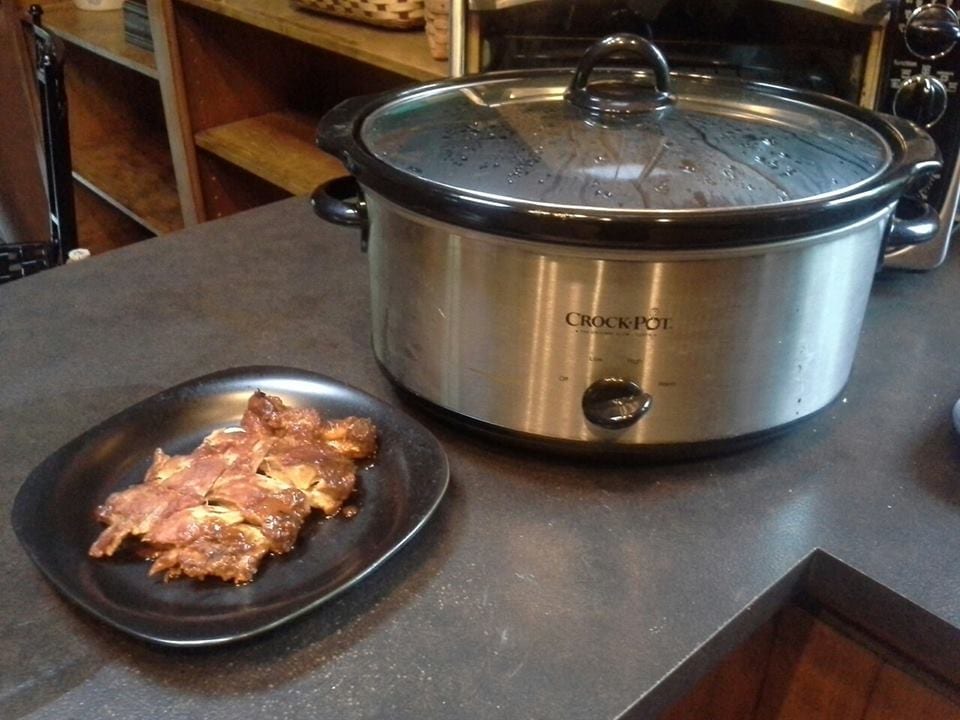 Yield: 6-8 servings
Crock Pot Country Spare Ribs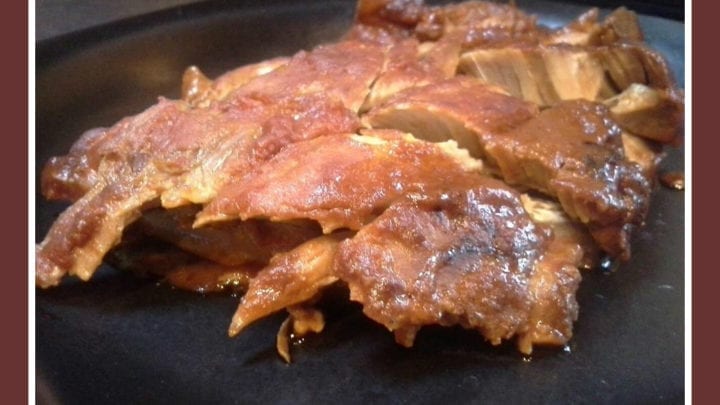 Cooking ribs in the crock pot is a total breeze.
Total Time
9 hours
10 minutes
Ingredients
2 1/2 pounds country style spare ribs
1 large onion, sliced
1/3 cup soy sauce
1/2 cup ketchup
1 tablespoon mustard
3 tablespoons brown sugar
2 cloves minced garlic
1 teaspoon black pepper
2 tablespoons apple cider vinegar
1 teaspoon celery seed
Instructions
Rinse the spare ribs under cool water and place into a lightly greased or lined 6 to 7 quart crock pot.
Place onion slices over the pork ribs.
In a small mixing bowl, whisk together all remaining ingredients; pour over ribs and onions.
Cover and cook on low approximately 9-11 hours or until the ribs are tender.
Serve immediately.
More Easy Recipes