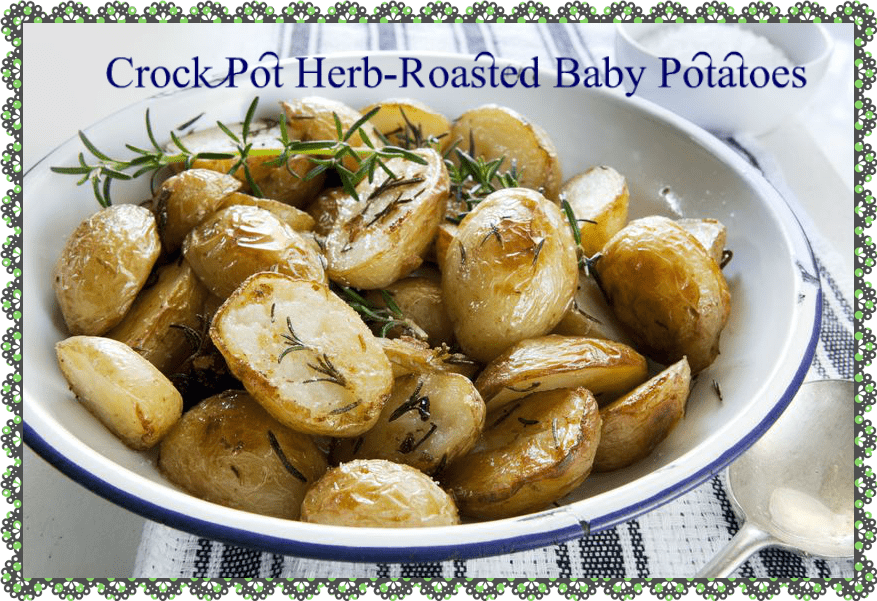 I've got a great side dish recipe to share with you today that requires very little effort! Here's my recipe for Crock Pot Herb-Roasted Baby Potatoes. Infused with rosemary, garlic, pepper and thyme, these delicious little babies come out packed with flavor and as tender as can be.
I'm particular when it comes to choosing potatoes. So I usually opt for the premium bags – buying several to feed our family. When you go to purchase yours, check for firmness and skin quality. Both have a dramatic impact on the end result. Look for those that are firm and glistening (seriously!). Waxy varieties are the best!
Be adventurous! Don't feel as if you have to stick with the herbs that I used. You might have a favorite spice blend or want to simply cut back on the spices altogether. That's okay! Make this one your own. You'll love pairing these Crock Pot Herb-Roasted Potatoes with a pork loin or whole seasoned chicken.
This recipe is ideal when one crock pot is being used for a large roast or other main dish meat. But you can make these potatoes anytime. They're so easy!
[gmc_recipe 5762]