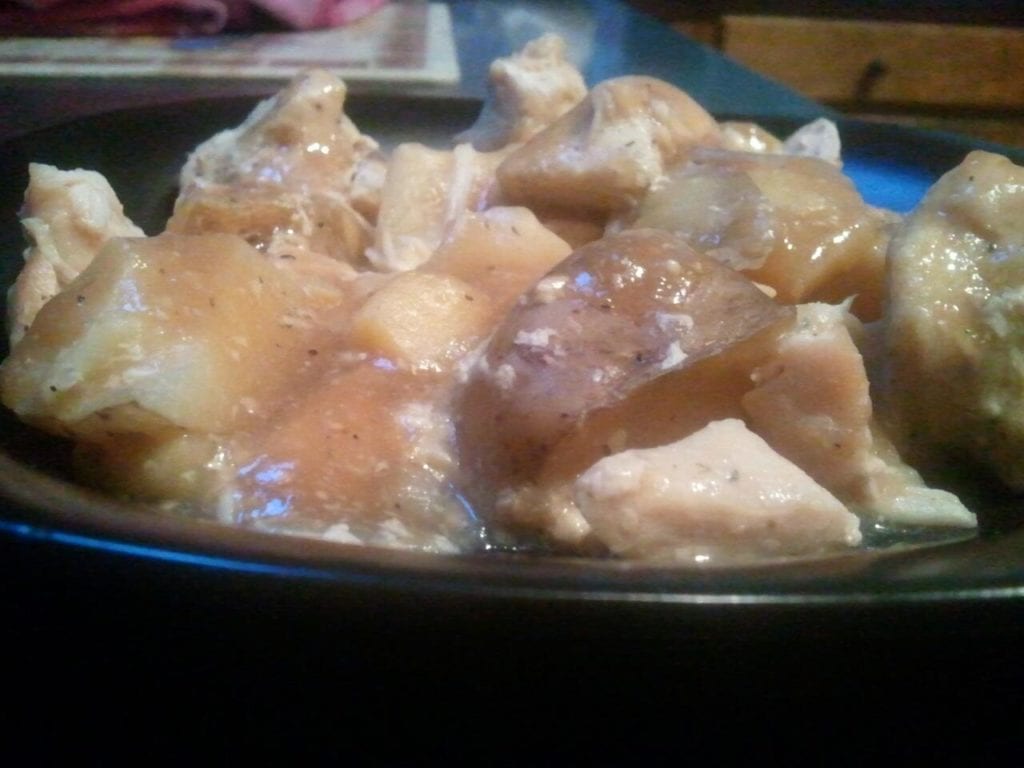 It's September here in Maine and for us New Englanders that means crisp, cool air, trees exhibiting colorful displays of leaves and all kinds of yummy cooking! The other day I made my version of Crockpot Country Chicken – New England style. Give it a try. You'll love it!
Crockpot Country Chicken Recipe – New England Style
Recipe Source: Moi
Preparation Time: Approximately 20 to 25 minutes
Cook Time: 6-8 hours on low, 3-4 hours on high
Ingredients:
8-10 medium to large select potatoes cut into halves or quarters
6-8 boneless, skinless chicken breasts cut into chunks and seasoned to taste with salt and pepper
2 cups of chicken broth or stock (make your own using bouillon cubes or packets)
1/4 to 1/2 cup cold water
4 1/2 tablespooons corn starch
2 teaspoons Old Bay Seasoning
Directions:
Place potatoes evenly in bottom of crockpot. Place seasoned chicken breasts on top.
Dissolve corn starch in cold water. Bring chicken broth to a boil in medium saucepan. Whisk corn starch and water and Old Bay Seasoning into chicken broth. Continue stirring until thickened. Pour into crock pot. Cover the crock pot and cook.
Serve with warm dinner rolls and a fresh garden salad. Enjoy!