Anxiety is real. Depression is real. And they both very much feed and live off of each other.
Sometimes it's as if one cannot survive without the other. They ping back and forth like a shiny metal ball inside a pinball machine, collecting all of your nerves and fears with each *ping* of the day. Collecting points to see which one can bring you down first.
I know this, because I live this.
Weekly.
I am a mother.
I don't know if it's because I'm a mother, I don't know if it's because of my past, I don't know if it's because I have issues with never feeling good enough or if the walls of this house and this God forsaken pandemic has finally gotten the best of me.
But whatever it is, it is part of me.
The easy part is knowing that. The hard part is sharing it.
Every day is a new challenge of "can I survive today without anyone knowing I have problems?", and "I feel really good today, but how long will that last?"
Depression and anxiety are monsters. But they are not WHO you are.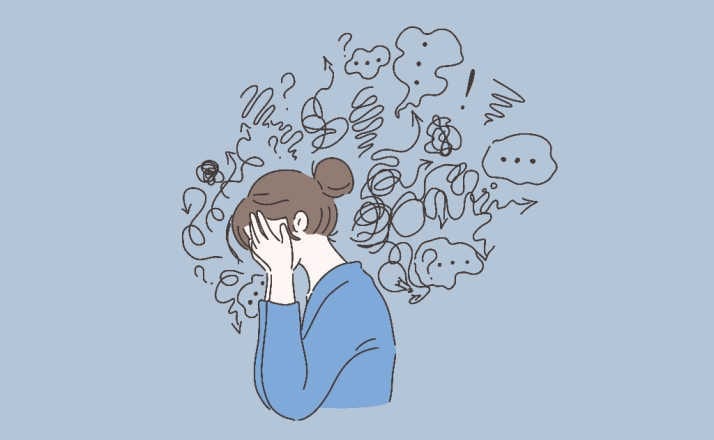 They do not define your worth or your capabilities unless you let them. They may be overpowering at times, they may feel debilitating some days. They may even make you feel like you will never be "normal." But they do NOT define you.
This week has tested my anxiety more than ever.
I have a sick child – minimally ill – but the fear and anxiety that fills me when he has a problem is overwhelming and overpowering.
He is my baby. He has survived many, many illnesses since birth.
He has survived COVID like a champ. I do not handle illness and my baby well.
I have three boys who cannot figure out their school assignments, a house completely out of order, a job I have struggled to keep up with all week (due to said ill child and school assignments needing attention), and my own illness that has brought me down from my normal state of, "I got this!"
All three of my boys needed me – all day.
My emails from work DINGED and DONGED all day like annoying reminders that I had more responsibilities. Everytime I medicated or fed a child, a new homework issue arose.
Everytime I sat to work on my own list of things for work, or a writing assignment, I went blank. I felt useless to every task in front of me. And I felt alone.
What many don't know is that, even though I am married with a blended family, I am also very much alone, very often. All week.
My husband leaves the same time as me in the morning and he comes home at night when everyone is getting ready for bed. He has a job that leaves us with no choice but to suck it up, and go without him.
I do not have a partner at night to step in and help or take the reigns.
I am, for all intense purposes, a one-man army from Monday through Thursday (and some Saturdays).
It. Is. Exhausting.
It is not only exhausting, but it is another reason my anxiety rules so much of my days.
"Am I doing ok?"
"Would my husband agree with this?"
"Will I have time to shower tonight?"
I live with this second person inside of me ALL. THE. TIME.
And unfortunately this person took over last night and threw her hands up and said (or thought), "I don't think I can do this anymore."
I am not proud of the days that the stronger version of me cannot hold down the negative, anxiety-ridden version of me.
I know I am capable of SO MUCH and I know what I am doing here as a mother, as a writer, is NECESSARY. Not just for other moms and other women, but for MYSELF.
I am not perfect. I am not here to give EXPERT advice.
God forbid the day I consider myself an expert at anything other than picking out the best chocolate, or knowing the name of every character from Gossip Girl. No. I am here to play along with the rest of you.
And I need to keep going.
I need to show my children that mental illnesses like anxiety and depression are NOT roadblocks to success when you really want something and when you know what you are capable of.
What you can offer to people. They are not necessary to hide from or be ashamed of. And they never have to feel the need to keep them to themselves. I am a mother, and I am THEIR mother and they need to see strength from me. Survival from me.
They need to know that we don't just lay down and give up when bad days roll into town like bullies on noisy dirt bikes.
Today was not a good day. And hell, tomorrow might not be any better. I don't know.
But tonight, what I do know, is that every hug from my ill child and every five minutes of time and attention that my teenage sons gave me made me realize one thing. Aside from just making life better overall, it reminded me that I cannot let my anxiety and depression rule my role.
I am a mother. I am literally made up of stretchable, anxiety-ridden, hot pink, sparkly putty!
Pull me in as many directions as you need to and I will always make my way back to my original form. I am a mother.
I have depression and anxiety. But they are NOT who I am.