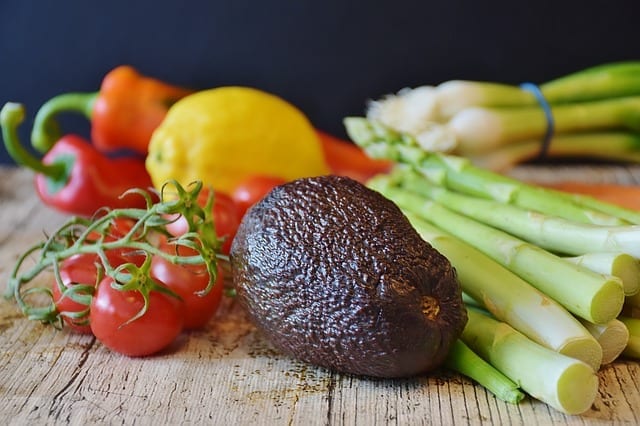 There are a great deal of health foodies out there who consider "low-carb" to mean "boring." I'm here to clear the air and say: that's simply not true! If anything, dishes that are low in carbohydrates and packed with other nutrients contain some of the most compelling tastes around.
Living a low-carb lifestyle doesn't have to mean restricting yourself from your cravings. Those of us who are committed to the diet have the opportunity to get a little extra creative. With a few tips in mind, you'll be shocked at how easy it is to swap a carb-heavy dish for one made up of rich flavor and nutritious fats.
Here are five simple and easy swaps for your favorite dishes that are so good, you'll never be bored of your lunch again.
Swap mashed potatoes for a flavorful cauliflower puree.
Most complex carbohydrates like potatoes are welcome in the average diet. However, the impact of all the sugar, fiber and starch on your body might make you want to stay away from them.
Instead of mashed potatoes, try this tasty substitute made from cauliflower topped with finely sliced chives and a bit of salt and pepper. This puree is so delicious and creamy, you'll never want to pick up a potato again. Get the recipe here.
Swap pizza for eggplant with sugar-free tomato sauce, fresh mozzarella, and chopped fresh oregano.
While pizza is an American staple (you won't catch me saying otherwise at my favorite $1 hidden gem in New York), it usually contains trans fats, the unhealthiest type of fat. A slice of pizza can make your body undergo that insulin crash that leaves us feeling sluggish after a carb-heavy meal.
Try swapping pizza for a thin slice of eggplant topped with sugar-free tomato sauce, fresh cheese and chopped fresh oregano (or basil!) instead. Not only will it satisfy your slice craving, you'll be surprised how much better eggplant can taste. Try the recipe here.
Swap cheese for pureed silken tofu.
When you look at the facts, there's no denying that cheese is harmful to you – it's one of the biggest sources of saturated fat in the US.
Luckily, we have pureed silken tofu to help us stray from harming our LDL cholesterol levels with cheese. Try adding a pinch of salt for smoothness or if you're feeling fancy, you can even try a tomato tofu fondue with some lightly steamed vegetables.
Swap granola for hemp protein.
According to Marc Lewis of Remedy Review, "A half cup of granola cereal can contain as much as 37 grams of carbs. We're seeing many health conscious consumers turning to hemp protein as it's a nutrient dense superfood." You can add hemp protein to breakfast smoothies and parfaits.
 Swap pasta for spiralized veggies.
Pasta is the first dish that captivated my heart, as well as the first dish that will send me into a carb-induced coma. There is so much room to turn pasta from an unhealthy meal into a healthy one, that making it is over half the fun.
While the most common veggie swap for pasta you'll see is zucchini noodles, try spiralizing other vegetables like beets, cucumbers, carrots or daikon and toss in your favorite low-carb sauce for a guilt-free flavor you'll be thinking about the rest of the day
Swap fried rice for cauliflower rice fried in sesame or coconut oil.
According to Fitday, "one dish of fried rice houses about 75 percent of your daily caloric needs." That's a big chunk of your day when you think about it.
If you want all of the taste of Chinese fried rice but none of the guilt, try making a cauliflower rice fried in coconut or sesame oil as a side-dish to a lean mean protein. Add diced onions or scallions for added flavor! It's a quick and easy option that's packed with vitamins and other nutrients with none of the saturated fats. Get the recipe here.