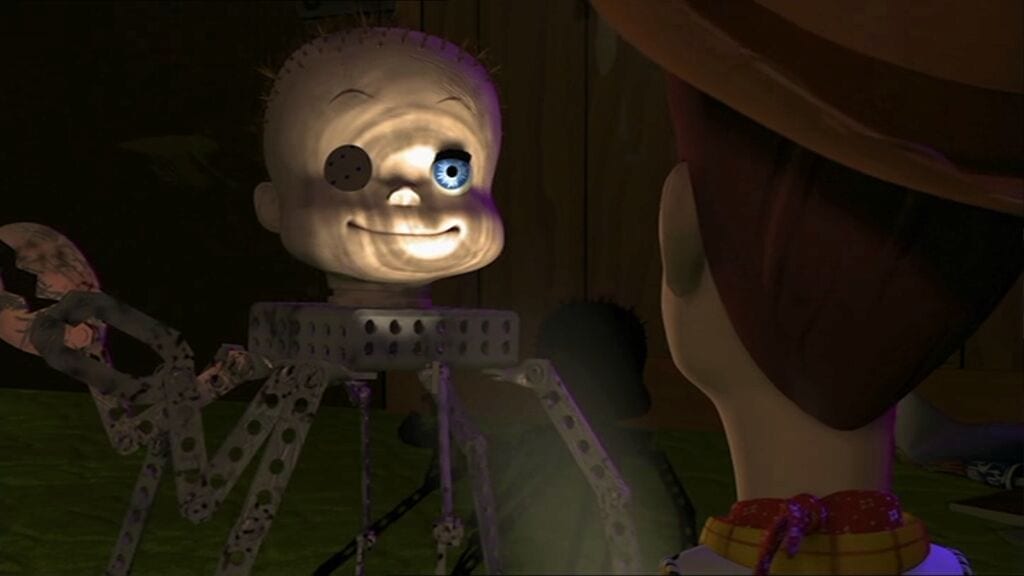 With Halloween right around the corner, I ventured onto Pinterest to see what cool or cute costumes I might be able to create for Aless. What hit me in the face was anything but cool or cute. Pinterest has turned into a graveyard of horrors, and I suddenly found myself lost in the World of Creepy Dolls!
We've all had one or, at least, most women have possessed one as little girls. You know…that creepy doll with one eye that never fully opens or stares at you no matter where you go in the room. My creepy doll experience was a knock off Cabbage Patch Kid fueled up with some type of oil or gasoline. I knew the second we took it out of the box that something wasn't right. It's a good thing no one in my house smoked!
Despite the terrible odor, I fell in love with this misfit. It broke my heart when my mother took it from me and turned it into the local police station. I guess that's the way it goes with most creepy dolls. Regardless of their appearance or creep factor, we try to find the good…to love them unconditionally. I wonder, though. Could you love any of these without regard? Personally, I'd rather stick a Barbie head on a Ken body and call it a day.
Anywho, check out My Favorite Pins of the Week: Creepy Dolls.
I don't know who this is supposed to be, and, quite frankly, I don't want to find out. A good plastic surgeon and a hair cut might be able to rememdy whatever ails this creepy creation! Thanks for pinning, Heather Carruth.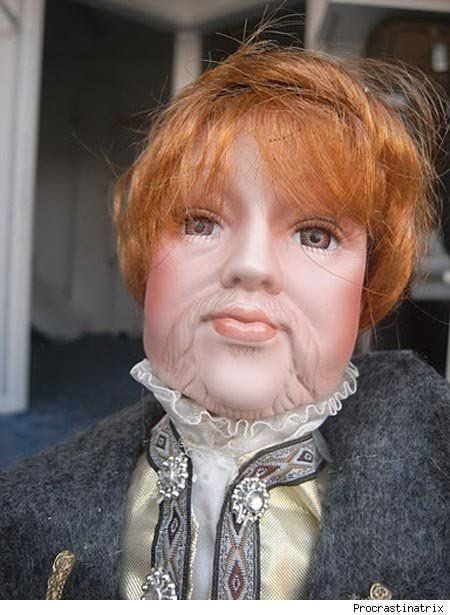 I'm guessing this one got lost in the elements at some point. The head looks weathered and the eyes look sad. Who the hell am I kidding? This is just one step away from full-blown Chucky! If a doll like this ever made its way into our house, I'd be locking it up somewhere secure and out of view!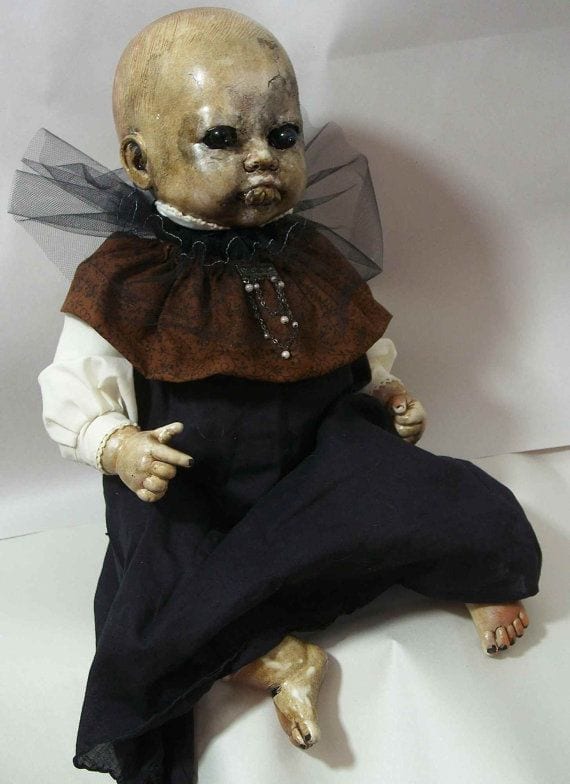 Lose your dentures? Well there's a good chance this little dude found them! I don't know about you, but the more I look, the more real those teeth appear! You think? Jeanine Gaston, is there a twisted story here?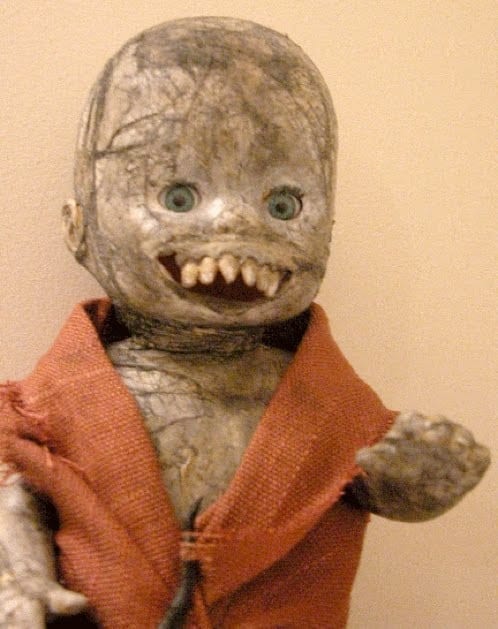 I think this is what doll #2 would look like with hair. I'm not sure what I find most disturbing, the bug-infested barrette thingy in the hair or the fingers that look like they've been soaking in blood for days. Creepy stuff, Miriam Graves.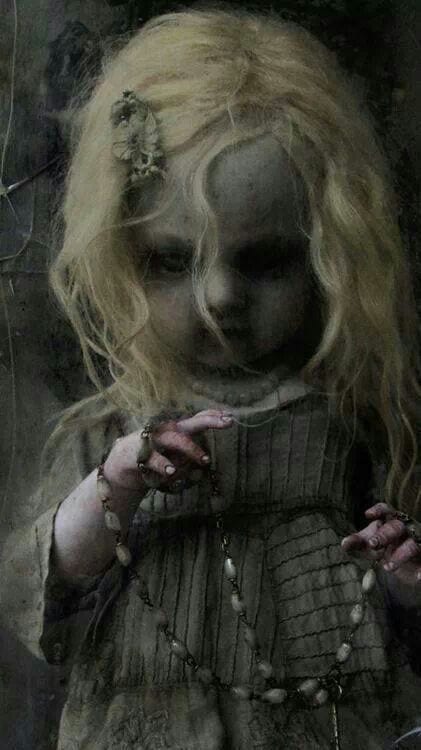 Who lived in a pineapple under the sea? Obviously this was dug up from the same general area. I get it, I totally do. Artistic expression and all. But next time, could you at least do without the plantar's warts plasted all of the face?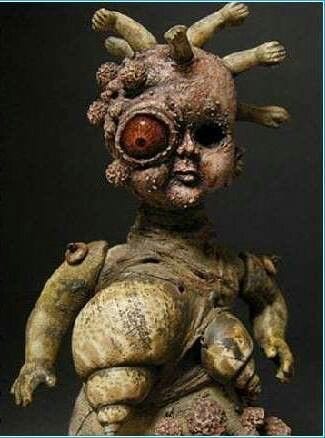 Not even the fluffy gauze bonnet can overshadow the fact that this is one hideous beast. This is a zombie doll that was supposedly used as a prop. Mikkee CeeYou, were you also part of the cast?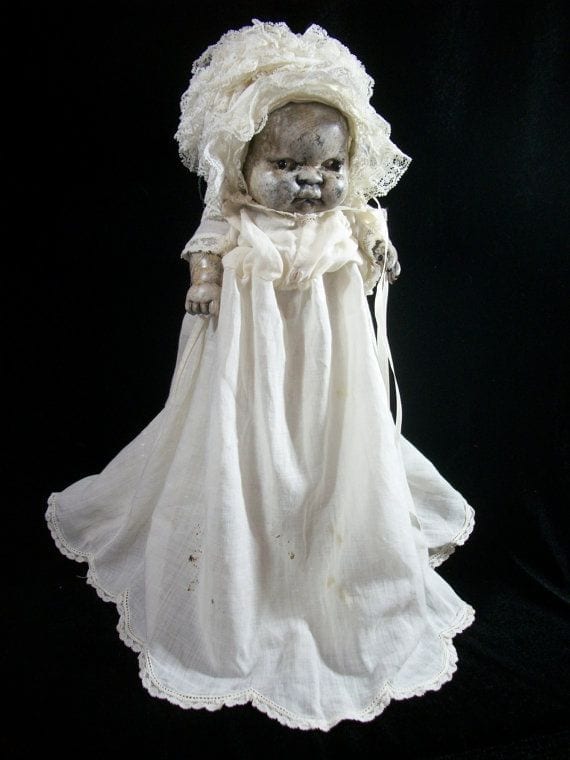 Love him or hate him, this is one wacky replication! Florent Diverchy you were right to classify this one under Musicians as Creepy Dolls.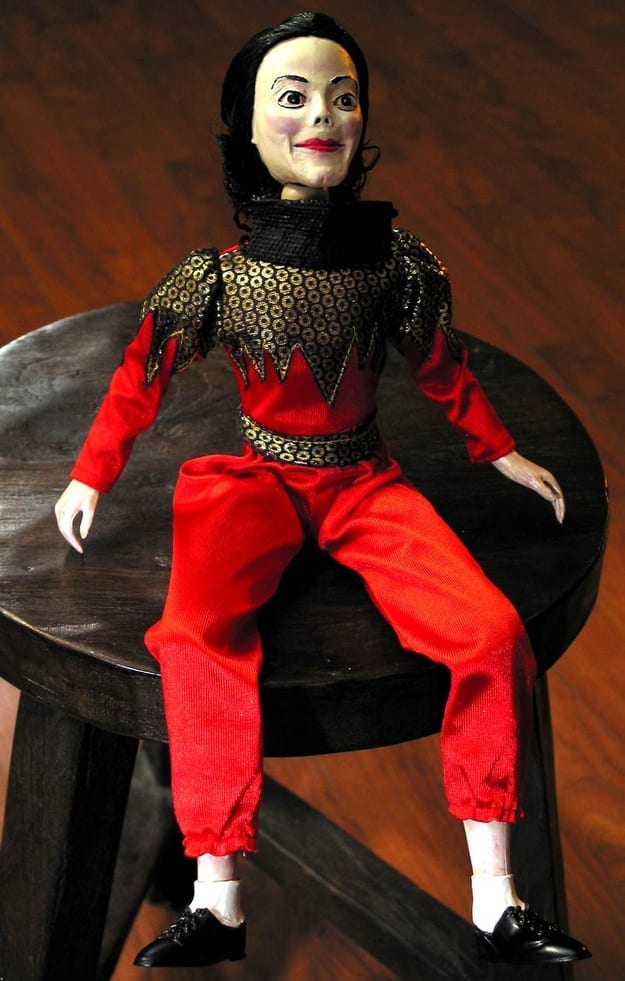 Would you put a ring on it? Not me. Although the resemblance is striking, I just couldn't have this dancing around my house. And help us all if there is a coordinating JayZ.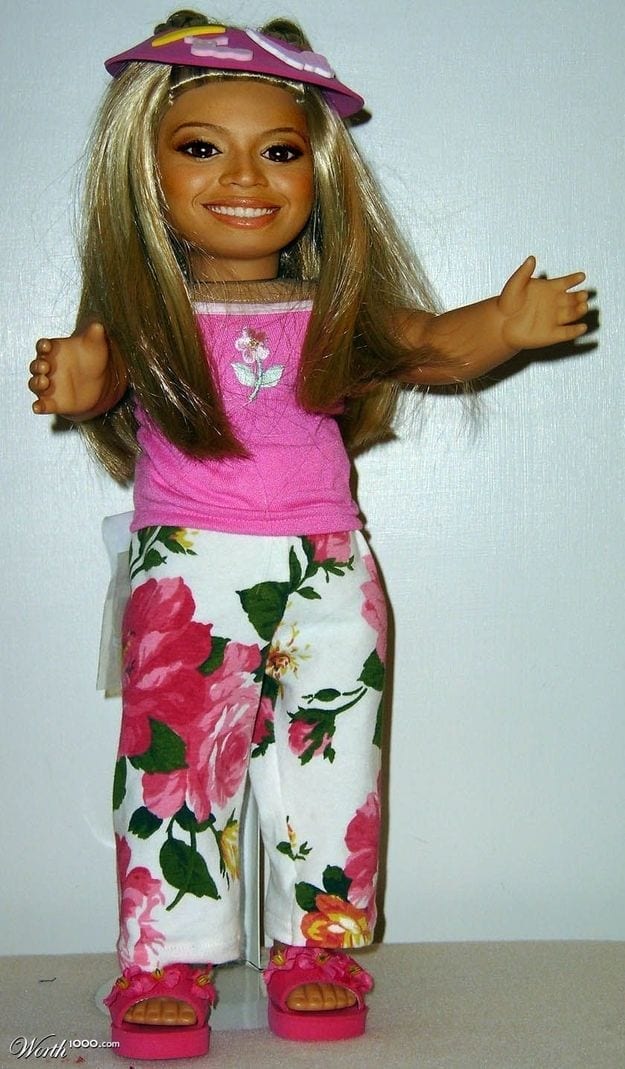 OMGawd! It's a whole army of creepiness! I should never have looked at this before going to bed! Thanks a lot, Jimmie Shaw!