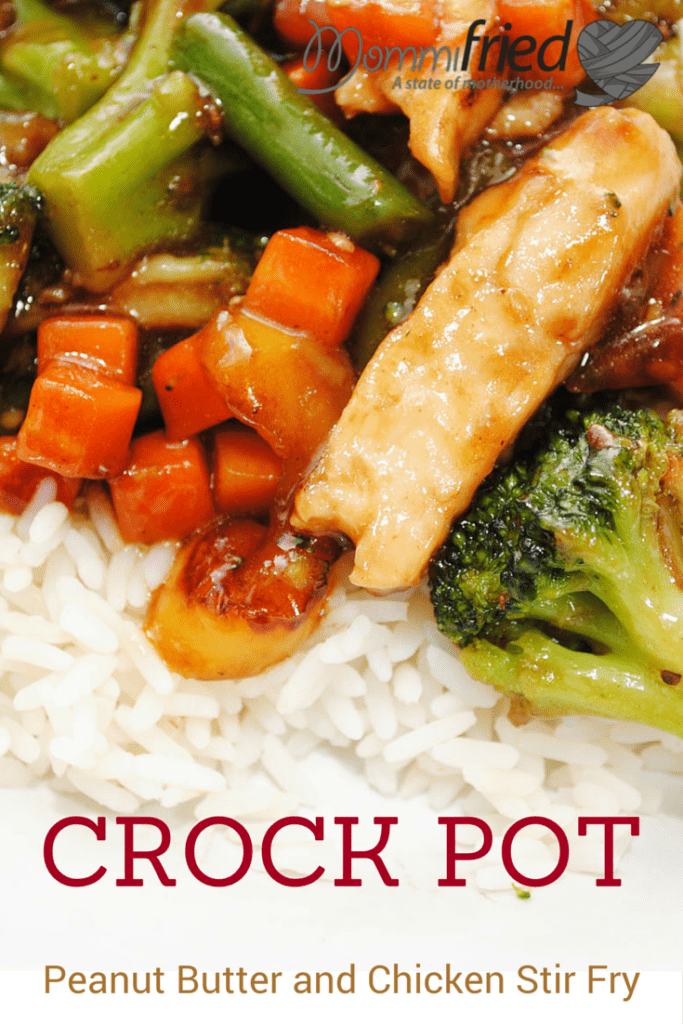 As discovered the first time that Ana has Christian over to her apartment and challenges him to help prepare their stir fry dinner, he's no Wolfgang Puck. Far from it. This cooking newbie has a lot to learn starting with how to chop red peppers. This week's Fifty Shades of Grey Inspired Recipe, Crock Pot Peanut Butter and Chicken Stir Fry, would most likely leave Christian feeling inadequate. But there's a first time for everything, right?
So this isn't technically a stir fry recipe. I'm sure you've figured that out. It's done in a crock pot and yields a tender dish that resembles a traditional stir fry. But it's every bit as good. Enjoy!
What's in your crock pot? Have you seen the movie yet?
[gmc_recipe 42906]