Looking for a refreshing adult beverage that tastes great? This Rose Petal Margarita is the one. Easy, fast, and so very good.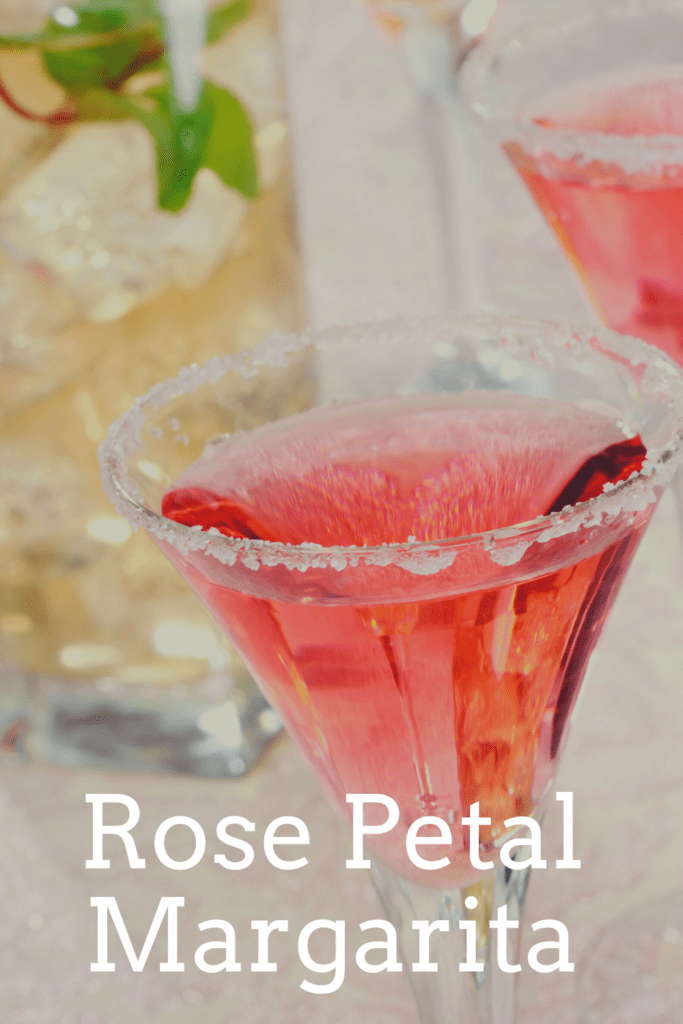 Let's be real, sometimes we just need a nice drink that is all for us. I love wine but I'm also a fan of margaritas, too.
But instead of having to put on pants and head out to the door to the restaurant, I love that I can easily make this up at home. Just a few simple ingredients and I'll be sipping on this baby and putting my up feed to relax.
Rose Petal Margarita
But seriously. Don't be afraid to try this one! Rose petals and rose water are used in syrups, jams, and other mouthwatering recipes. I've made them all and have received rave reviews. You'll be surprised by this "unperfumey" margarita.
You can easily make this up for yourself or be generous and share it with your friends, too. Because sometimes all we need to do is put up our feet and just share a drink with those that have made a positive impact on our life.
So if you're looking for a weekend drink or a weeknight sipper, this margarita recipe is the one for you.
It's flavorful, it's simple, and it's pretty, too. Just gather up the list of ingredients and start becoming your very own bartender at home.
Cheers to you, friends.
Rose Petal Margarita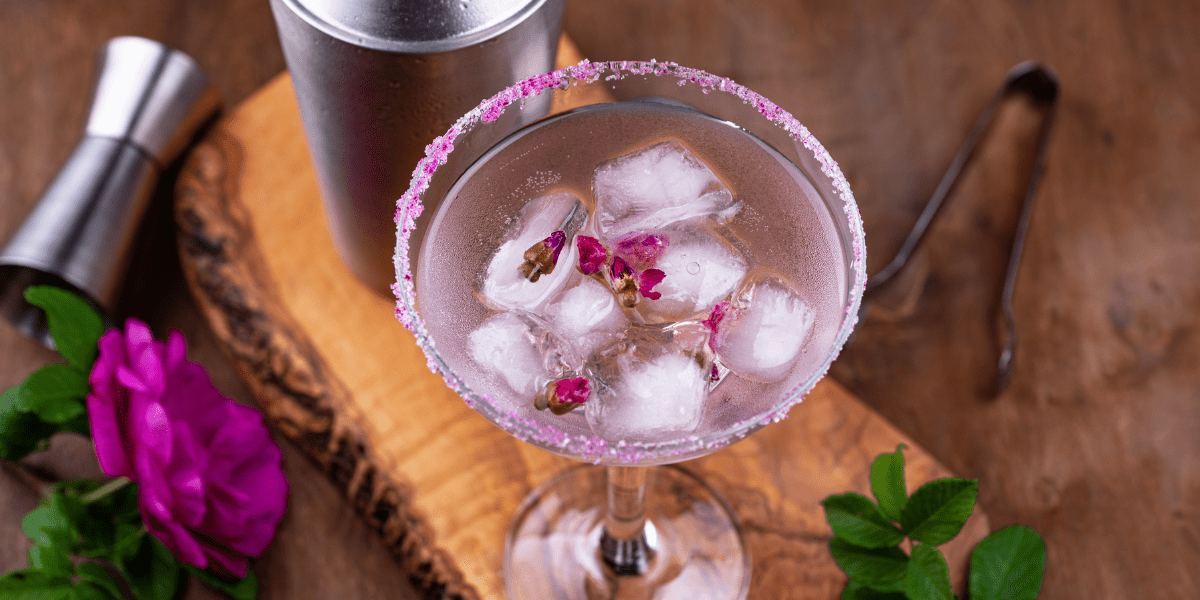 Simple and delicious margarita recipe.
Ingredients
2 ounces silver tequila
1 ounce liqueur d'orange
1/2 ounce agave nectar
1 ounce rose syrup
1 ounce lime juice
Instructions
Pour all ingredients into a mixing glass with ice. Shake well and pour into a rocks glass rimmed with crushed hibiscus (dried) and rose salt. Garnish with rose petals.