For years, boys have been expected to live up to the classical male stereotype. The hallmark of this is to be strong, to be in control, to not show emotions or sensitivity that may be perceived as weak.
Luckily, the times are changing and our expectations of typical gender norms are changing with them.
Regardless of gender, we are all human. As such, each of us has a wide variety of feeling and emotion that we experience and that colors our perception of the world.
I have 3 children, and am a mother to sensitive boys.
I have seen my son express a myriad of emotions, and have seen him react to things in his life with a true depth of feeling. Even as I grew up, I did so with that same male stereotype etched in my brain.
I'd be lying if I said it wasn't hard not to pass that along in my parenting.
However, the truth is that I love being a parent to highly sensitive boys.
For many parents of boys, it can be a struggle to know what it is they are going through. The culture of suppressing emotion in boys has led to many of them silencing their struggles, even when they are in need of help.
From a young age, boys are encouraged to engage in emotional shut-down, and the consequences are dire for their mental health. Boys are at particular risk, as they often end up bottling up their feelings. This can be incredibly difficult for parents who want to help, yet may not even know what problems their child is dealing with.
I love the fact that my boys are sensitive and open about their emotions.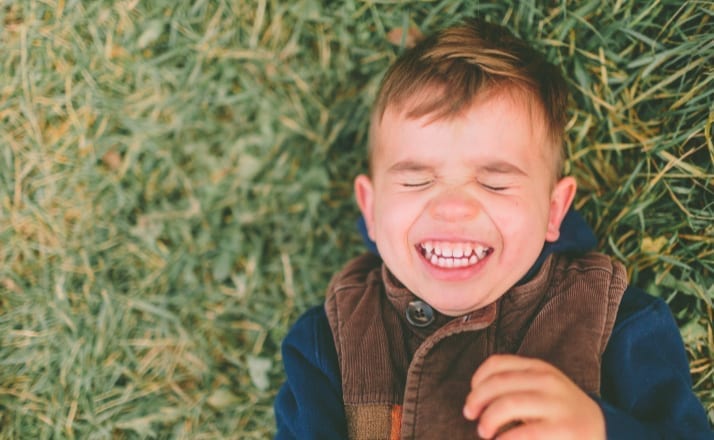 I feel comforted in knowing that if they are going through some issues that they are likely to open up. Even if it isn't to me, I feel confident that they won't suffer in silence. The sensitivity they show helps them to be empathetic, which is a trait that is to be admired.
The idea that men should be closed off does nothing but encourage disconnection, and I value sensitivity in my boys as it helps them to see what others are going through and allows them to freely choose kindness.
I value the way my children feel deeply, whether it be happiness or sadness, and the way they are learning to put those feelings into words and into action.
I want them to embrace the rollercoaster of feeling that life brings, and I hope that their experience of it will help protect them from too much discouragement if they go through hard times.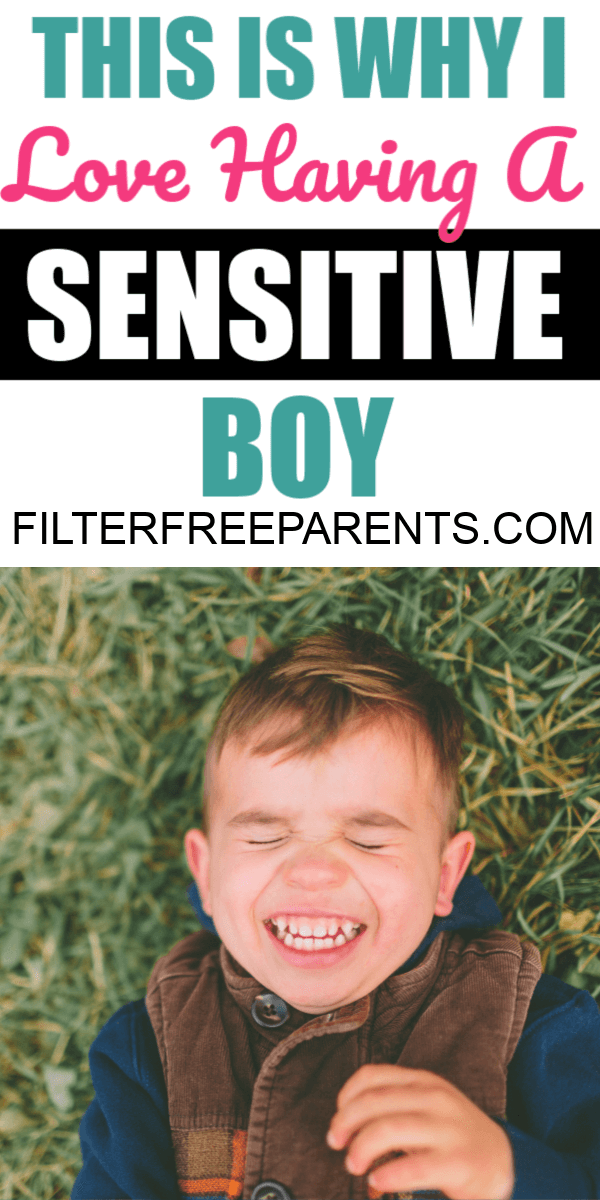 I am grateful for my sensitive boys to have the freedom to know themselves and their emotions.
I admire how they can identify complex feelings not only in themselves, but in others. I am happy that stereotypes are breaking down, and that the next generation of boys is learning to embrace and identify their feelings, rather than be suppressed.