I figured out today what's really bothering me about Coronavirus.
It's not the fear of getting sick, because I'm not elderly and I'm not immunocompromised. It is a luxury that I don't have to worry about that.
It's not the fear of getting others sick because I'm willing to take precautions for the sake of others and I'm also willing to avoid those people that are at risk.
It's not the fear of even my kids having to stay at home for weeks on end. Although – that one does make me feel tired if we're being perfectly honest.
It's not even the fear of running out of toilet paper.
The thing that terrifies me is the unknown.
As a chronic anxiety and OCD sufferer the unknown is always what I'm trying to avoid.
I'm a planner. I don't like surprises. I want to know what is going to happen in the future.
Every day feels like a roller coaster right now. I go throughout my day mostly normal and then I check in online and feel the fear of the unknown creeping in.
I don't know what's going to happen next.
Maybe it's nothing. Maybe it's a lot of something.
But, the unknown is making it hard for me to breathe.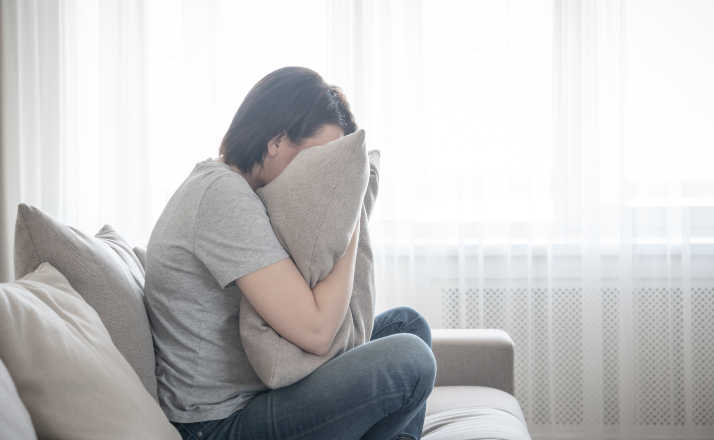 One news source tells me we're overreacting and another tells me that we're not.
I am trying my best to keep up, but I'm also exhausted.
Because when you fear the unknown instead of being one of those people that can take everything in stride – life is a constant internal battle that makes you feel amped up like being in a fight or flight situation.
I can plan all day long, and I still won't KNOW what's going to happen in the end.
And, that's hard for someone that struggles with anxiety.
It feels impossible right now just to get through the day without fear.
Keep fighting my friends. The unknown is scary. But, we're hopefully all in this together.
From at least a 6 foot distance.