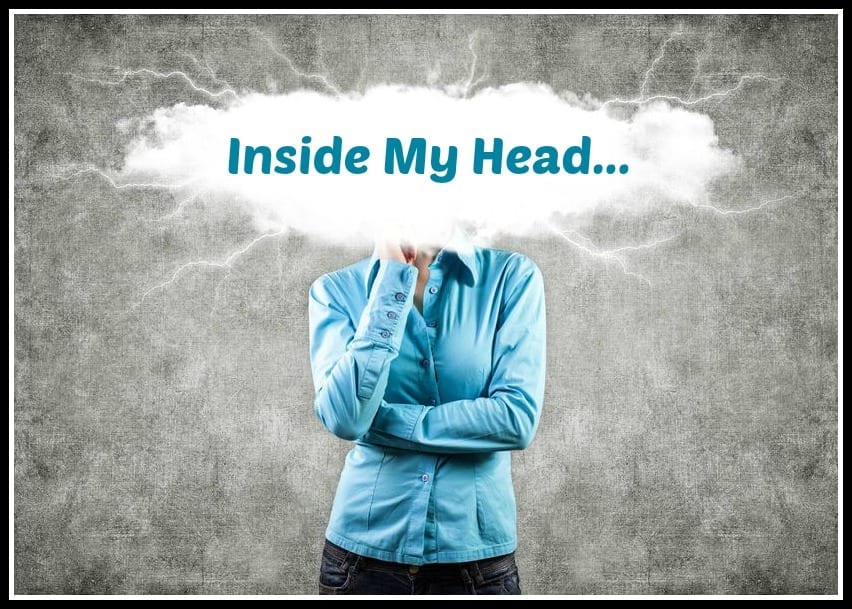 Are a million thoughts all jumbled together.
Is a to-do list a mile long.
Is a teenager still wearing a Bon-Jovi t-shirt and rockin' blue eye shadow.
Regrets run rampant.
Is a woman struggling to find her groove.
Is a great writer who has yet to get the perfect words onto paper.
Love is alive.
Magic happens every now and then.
Dark thoughts create worry.
OCD fights to win the battle.
Big plans are waiting to manifest into works-in-progress.
Are thoughts of beautiful children and a husband who treats her like a queen.
Rests a wasteland of broken dreams.
You'd beg to get out.
What's inside your head? Share in the comments below!
Disclosure: This is in no way connected to the song from Radiohead. It was not written because it has anything to do with Radiohead. I've never listened to Radiohead or ever liked their music.