So, the kids are on Spring Break and that means getting a whole week to spend with them as a family. Great news, right?
Ugh. Except that you don't have any plans. What are you going to do with allll that time?
Figure it like this. They're in school five days a week. A typical day is 6-8 hours. Let's say 6. That's 30 hours PLUS the usual time you would be spending with them anyways. You know how children between the ages of 5-12 are . . . wonderful little balls of energy. OK, let's just leave it at balls of energy.
With the economy in recession, gas prices through the ceiling, and all the bills to pay, who has the money for a real vacation?
So this Spring Break . . . why not stay close to home?
Believe it or not, there are things to do right in your neighborhood. And if not in your immediate vicinity, you can figure out a few things to do in and around your location. Why not take a couple of mini-vacations throughout the week?
For instance, you can travel 100 miles in a couple of hours — 2 1/2 hours if you take a couple of potty breaks. Surely you can find something 100 miles away in any direction. Google is right at your fingertips.
No need to fly. No pat-downs by TSA. And no overnights necessary. So say goodbye to cheap motels and five-star lounges. Just you and the kids and your family sedan. It'll be the best Spring Break ever.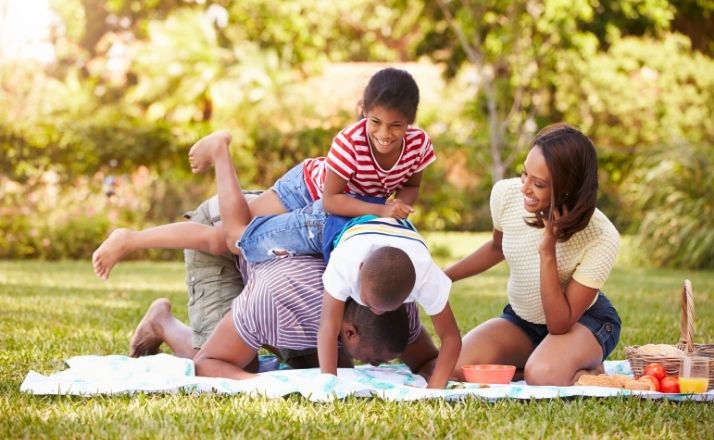 Here are a few ideas to consider when your kids are on Spring Break — no matter where you live:
Visit a museum. Unless you live in Antarctica, there's got to be at least one museum somewhere within traveling distance. It could be a wax museum, sports museum, or the museum of stuffed animals (Is there one of those?).
Look for a free admission amusement park or arcade. You might have to pay for tickets to ride rides or play games, but there are usually free entertainment events that will kill some time as well.
Go on a picnic. Throw down a blanket in your backyard or a local park and enjoy the sunshine.
Take the kids to their favorite playground (or explore a new one!). Don't forget a ball to play catch or kick a soccer ball around.
Plan a day trip and go for a country drive. Explore the small towns around you.
Visit relatives you haven't seen in a while, especially if they have children the same ages as yours.
Go to the lake. Even if the water is too cold for swimming, you can throw a Frisbee around, fly a kite, catch a fish, and watch the kids play while reading a book.
You can usually make a go of a single day if you plan some of these trips on the same day. For instance, go on a country drive AND enjoy a picnic.
The kids being on Spring Break doesn't have to be an exercise in frustration — for you or for them. Just stay close to home and have a blast!