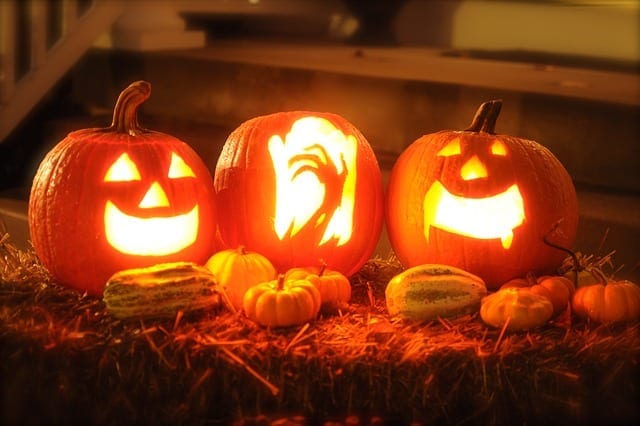 Between school, sports practices and dance recitals, Halloween has sneaked up on us! We haven't spent the time preparing like we promised ourselves we would last year when we were scrambling to do everything at the last minute. But fear not! You can get everything you need to get done in no time at all! Here are some tips to get your last minute Halloween prep done:
Costumes
Arguably the most important aspect of Halloween to your kids — other than candy — is their costumes. Nothing is more fun than getting dressed as their favorite character and going out trick-or-treating with friends. But at this point, the costume choices at the store are probably slim pickin's, as well as expensive.
It's time to get creative and save some money with DIY costumes that won't break the bank. There are lots of cute ideas that you can put together in no time, like a bunch of grapes, cotton candy, a wind-up toy, and even the classic Clark Kent. Use these ideas, or use them to inspire your own creative DIY ideas.
Carving Pumpkins
Pumpkins are to Halloween as pine trees are to Christmas — an essential decoration for the holiday. Carving jack o'lanterns is a time-honored tradition that family members of all ages can enjoy. Just run to your nearest grocery store and pick out some pumpkins, gut them out, and go to town carving them with unique faces and images. Add a battery-powered tea light, and you've got a fun and worry-free decoration for the front of your house.
If carving is too much work, you can always opt for painting rather than carving. It's just as messy, but without all the heavy-duty carving work!
Halloween Night Activities
After getting the costumes together and picking up candy from the store, make sure your kids get the yearly spiel on Halloween night safety. While many of our Halloween fears are more myths than they are truths, there are still some safety basics that should be followed by all, especially if your kids are old enough to be trick-or-treating on their own.
Remind them that while out trick-or-treating, to always be conscious of cars in the road; in the excitement of going from house to house to get the most candy they can, kids may run across the street without thinking to look both ways, and reminding them to be extra cautious while crossing the street is only going to help keep them alert. Also remind them not to go to houses that don't have porch or garage lights on, as this is a sign that the house is not giving out candy — a tactic used by many people who aren't interested in giving out candy, and rule convicted sex offenders must abide by. Along the same lines, stress that they should never go into a stranger's house for candy; tell them that if someone tells them they have to go into the house to get their treats to say "no thank you" and to run away from the door.
Don't let Halloween prep stress you out this year, get ready for it in no time at all. Halloween should be fun, so do you best to make getting ready and participating in activities fun for the whole family.
——————————
Mila Sanchez is a very involved aunt to 4 kiddos and writer living in beautiful Boise, ID. Her ambitions include traveling the world, studying languages, and taking pictures of her dog, Baymax. Connect with her on twitter and instagram!