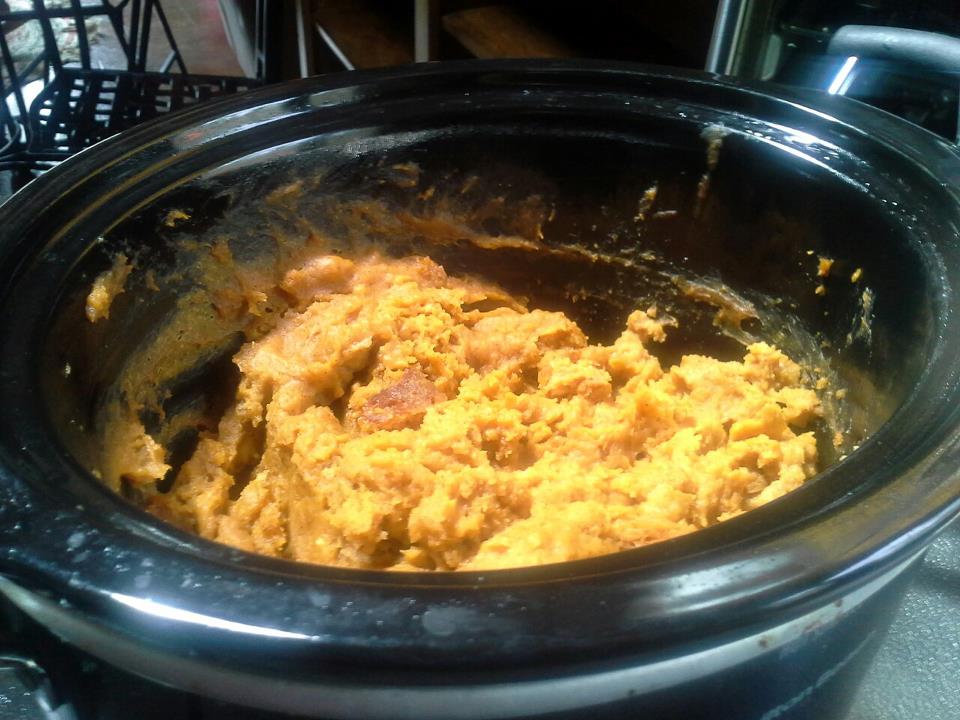 The other day our entire house smelled like Thanksgiving! The aroma of freshly baked pumpkin pie lingered in the air and soothed the soul. But there was no pie baking. Instead, I prepared a mouthwatering Maine Pumpkin Pie Pudding in a crock pot. Oh.Em.Gee. Talk about a treat!
Reminiscent of a traditional bread pudding, the key to this one is to use a baking mix as a base. I opted to use Stonewall Kitchen's Buttermilk Pancake & Waffle Mix. Most people use a buttermilk baking milk, which produces a thicker pudding. Since we like things a little less thick around here, Stonewall's product provided the perfect consistency.
It's easy to prepare and delicious at the end of the day buried in whipped topping or as a complement to a nice bowl of vanilla ice cream. Just make sure not to overcook which has a tendency to cause scorching and drying out of the pudding.
Enjoy!
[gmc_recipe 3559]