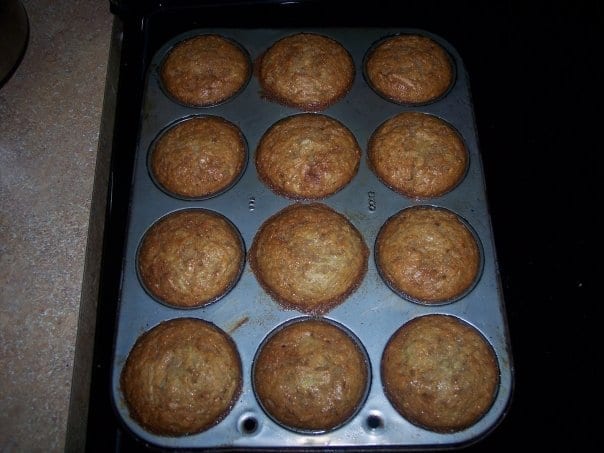 Have some overly ripe bananas sitting around? Before the fruit flies take notice, get them cooked up! Here's another quick and easy recipe from Gram's Recipe Tin – Maine's Best Banana Muffins. Filled with wholesome goodness and the taste of old-fashioned banana bread, serve these warm with butter or your favorite cream cheese.
Maine's Best Banana Muffins Recipe
Recipe Source: Gram's Recipe Tin
Preparation Time: Approximately 15 minutes
Cook Time (in oven): 20-25 minutes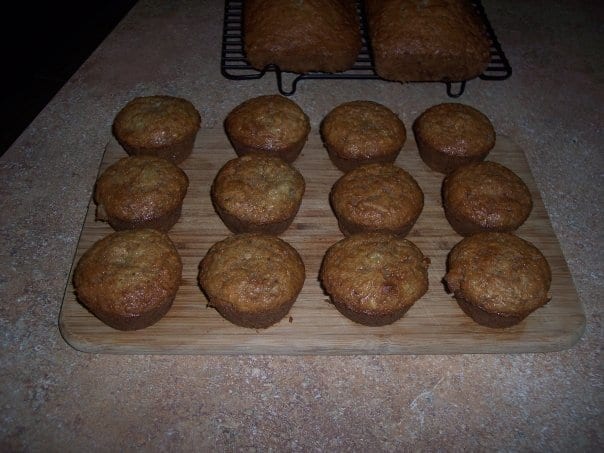 Ingredients:
3 or 4 large bananas, mashed (the more bananas the moister the muffin)
3/4 cup white sugar
1 slightly beaten egg
1 1/2 cups flour
1/3 cup melted margarine or butter
1teaspoon baking soda
1teaspoon baking powder
1/2 teaspoon salt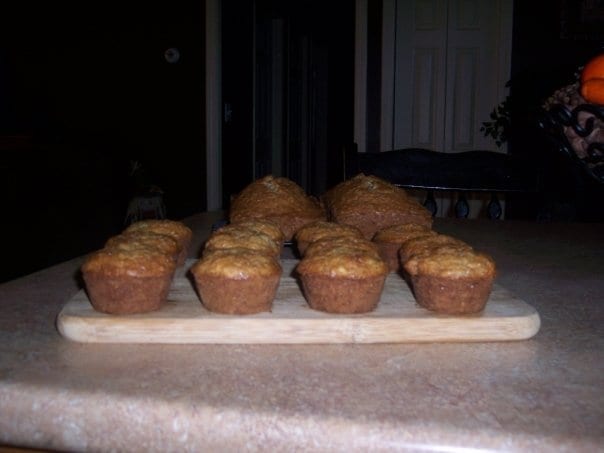 Directions:
In a large mixing bowl, combine mashed banana, sugar, egg and margarine. Mix well and set aside. In a separate bowl, mix together baking soda, baking powder, salt and flour. Add dry ingredients to the banana mixture and mix lightly. Spoon into well-greased muffin tins. Bake in 350 degree oven for approximately 20 to 25 minutes. Makes 12 muffins. Enjoy!
Circle of Moms is searching for mom bloggers who focus on capturing and chronicling all the precious moments and stories of their family's everyday life. I'm asking for your help and daily vote to place MommiFried in the coveted Top 25 Family Blogs.