If you're craving a sweet dessert loaded with flavor, don't miss out on these Mini Chocolate Lava Cakes. They're the best way to treat your sweet tooth.
Be certain to check out this Vanilla Bean Frozen Custard as well for the perfect topping.

Mini Chocolate Lava Cakes
According to About.com, legend has it that chocolate lava cake was the result of a major culinary disaster. If that's the case, I'm so happy someone goofed in the kitchen! And that it wasn't me for once! I've had some epic disasters of my own recently–none creating something better than what was originally intended. I even ruined a simple box of Hamburger Helper! The horror!
I can assure you that this recipe for Mini Chocolate Lava Cakes is one that never fails. It's my go-to when we are craving something sweet on a busy day.
It's also a crowd-pleaser when several batches are made and served as dessert. Or the main event! There are a million recipes out there for chocolate lava cakes.
This one is a little different because they are made mini-sized in a cupcake pan. They're also a little less "wet" (runny?) than those traditionally made in individual ramekins or custard cups. But they're every bit as delicious.
Ingredients needed for lava cakes
Just gather up the short list of ingredients to get started. This recipe couldn't be more simple.
8 T unsalted butter
2/3 cups of granulated sugar
6 eggs
2/3 cups of flour
1/2 t salt
16 ounces bittersweet chocolate
Once you have all the ingredients, it's as easy as following the directions below! So fast and yummy!
Don't forget to top with a bit of powdered sugar or some ice cream for a really sweet treat. I like to throw on a handful of mini chocolate chips, too. (because there's always more room for chocolate)
More Delicious Recipes
Mini Chocolate Lava Cakes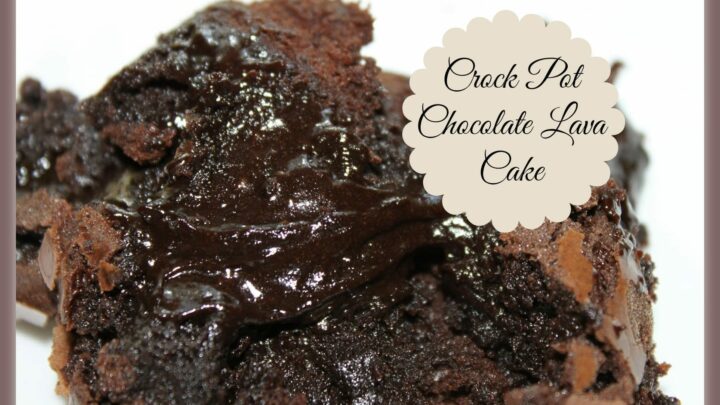 Simple and easy dessert recipe that everyone will love.
Ingredients
8 T unsalted butter
2/3 cups of granulated sugar
6 eggs
2/3 cups of flour
1/2 t salt
16 ounces bittersweet chocolate
Instructions
Preheat oven to 400 degrees. Generously butter 12 cups of a standard muffin tin. Dust with granulated sugar, and tap out excess. Set aside.
Cream the butter and granulated sugar until fluffy with an electric mixer.
Add eggs, one at a time, beating well after each addition.
Beat in flour and salt until just combined with the mixer on low speed.
Beat in chocolate until just combined.
Divide batter evenly among prepared muffin cups.
Place muffin tin on a baking sheet. Bake until the tops of the cakes no longer jiggle when the pan is lightly shaken, approximately 8 to 10 minutes. Remove from oven; let stand 10 minutes.
To serve, turn out cakes, and place on serving plates, bottom sides up. If desired, dust with confectioners' sugar or serve with whipped cream.