I'm starting to think I should name this blog Crockpot Lady because I'm doing a lot of crockpot cooking lately. It's so easy, so delicious at the end of the day. And the best part is that I am once again experimenting with recipes – putting my own spin on things. Below is a recipe for BBQ crockpot chicken that I whipped up yesterday morning. By the time it's done it literally falls apart and melts in your mouth, so consider throwing together some sandwiches and serve with chips. Enjoy!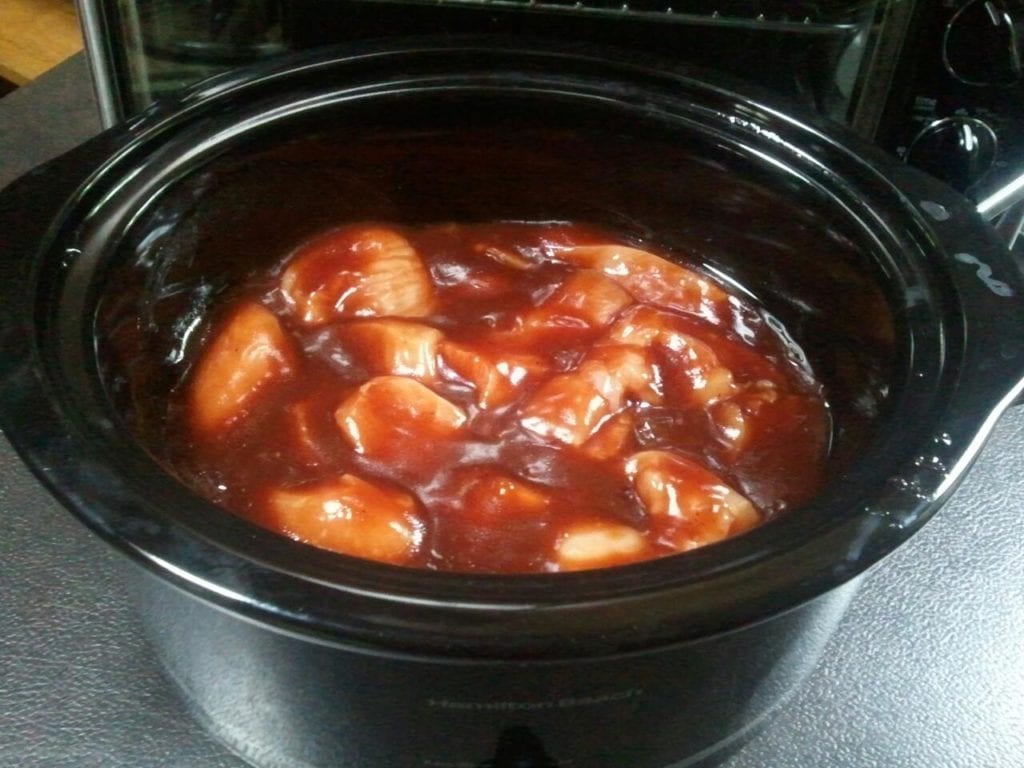 MommiFried's Flava'ful Tangy BBQ Crockpot Chicken
Recipe Source: None – Moi
Preparation Time: Approximately 15 to 20 minutes
Cook Time: 6 to 8 hours on low, 3 to 4 hours on high
Ingredients:
6 to 8 skinless, boneless chicken breast halves sliced into strips or cut up into chunks
1 (16 ounce) bottle of your favorite barbeque sauce
1/2 cup Italian salad dressing
1/3 cup brown sugar
2 tablespoons Worcestershire sauce
Dash of garlic salt
Directions:
Place chicken in crockpot. In a bowl, mix all remaining ingredients and pour over chicken. Cook in crockpot on low or high per the above cooking times.
When done, serve directly from crockpot with mashed potatoes, rice or french fries. Or pull the chicken apart and serve on crusty, bulkie rolls.