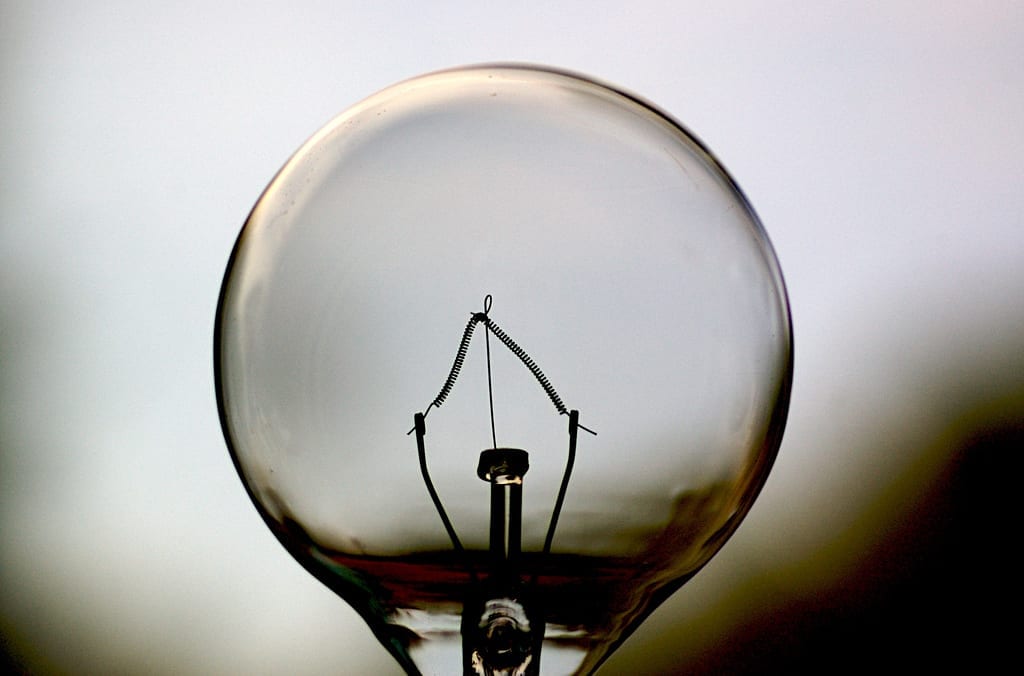 While perusing Pinterest the other day, I discovered some alternative uses for crock pots including using these handy gadgets to make soap and candles and even as potpourri warming units. I was so excited that I decided to poke around and see what other helpful tips I could dig up. Did you know there are some foods that last forever? That's right! Making the list: salt, sugar, white vinegar, honey, rice, cornstarch, hard liquor, maple syrup and pure vanilla extract. If properly stored, you can hang onto this group for as long as required. I also learned that putting a paper towel in with your stored salad lettuce will keep it fresh all week long. The paper towel will absorb the moisture, which is the culprit for wilting lettuce. Very cool! Who wants to eat soggy salads! Also – storing yogurt, sour cream and cottage cheese upside down makes them last up to one week longer! Woo hoo!
Here are some more of my favorite pins of the week: awesome tips that I hope you find helpful!
I often wondered why I would discover tea bags in all of my grandmother's shoes! This pin explains why! I know that tea bags placed in drawers also help absorb odors, so it makes complete sense they would do the same in a pair of stinky sneakers. Thanks for the pin Kathy Davis Drissel!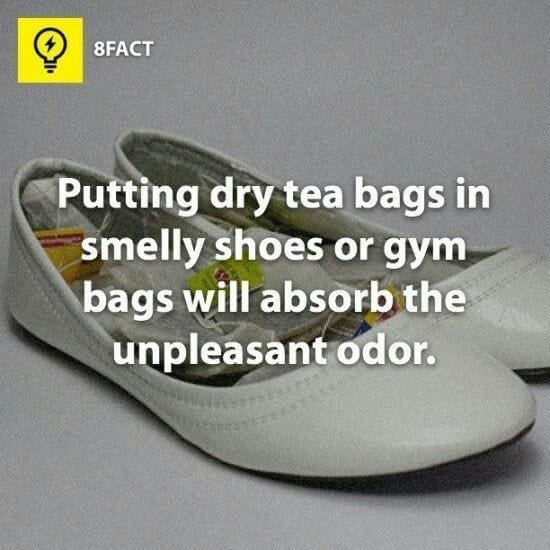 Well, I don't know if I would associate "cool" with peeing one's pants. I had a major accident when sledding one time when I was around 10-years-old. Walking home two miles with frozen pee pants really didn't leave a favorable impression with my friends. Regardless, this tip would have worked wonders. A great pin from the board of My Honeys Place.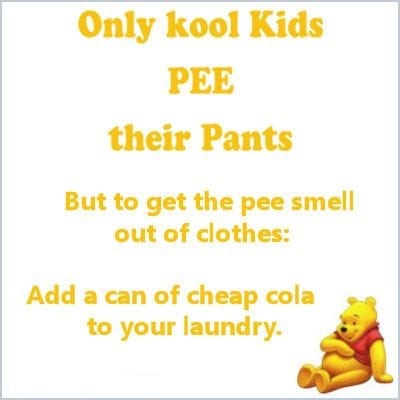 I have to agree with pinner Rhonda Wise. This is one of the best ideas I've seen in a while. This laundry basket bathtub keeps the toys within reach plus gives closer walls for more stability. Wish I had found this before spending $30 on a new infant/toddler tub for my soon-to-be bundle of joy.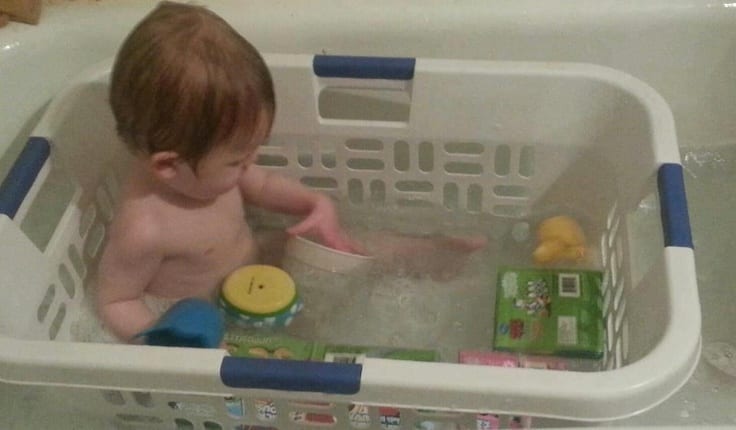 I've always used rocks to fill the bottom of large plant pots – only to discover later on that I couldn't lift them. Ugh! This is genius concept! Cheap, simple and makes life so much easier when it gets time to place large plants where you desire. Great find, Darla MacDonald!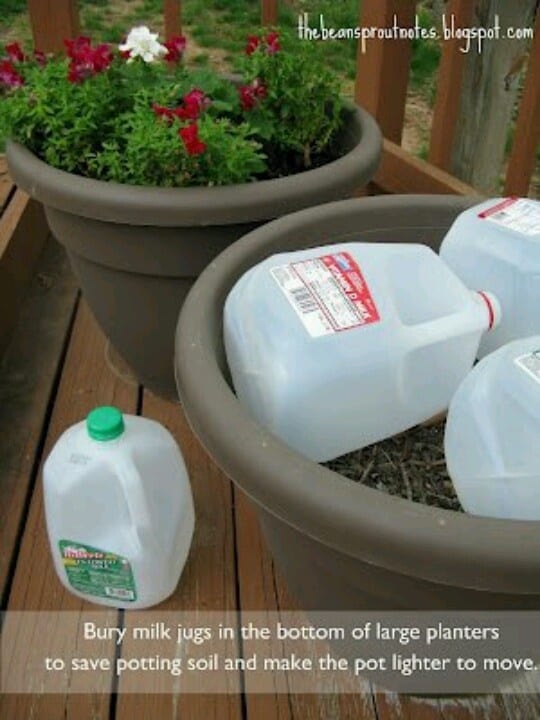 This one I've heard of before and actually tried a time or two. It does take a bit of discipline and making sure things stay clean, but it's a great tip from Mollie Brannigan.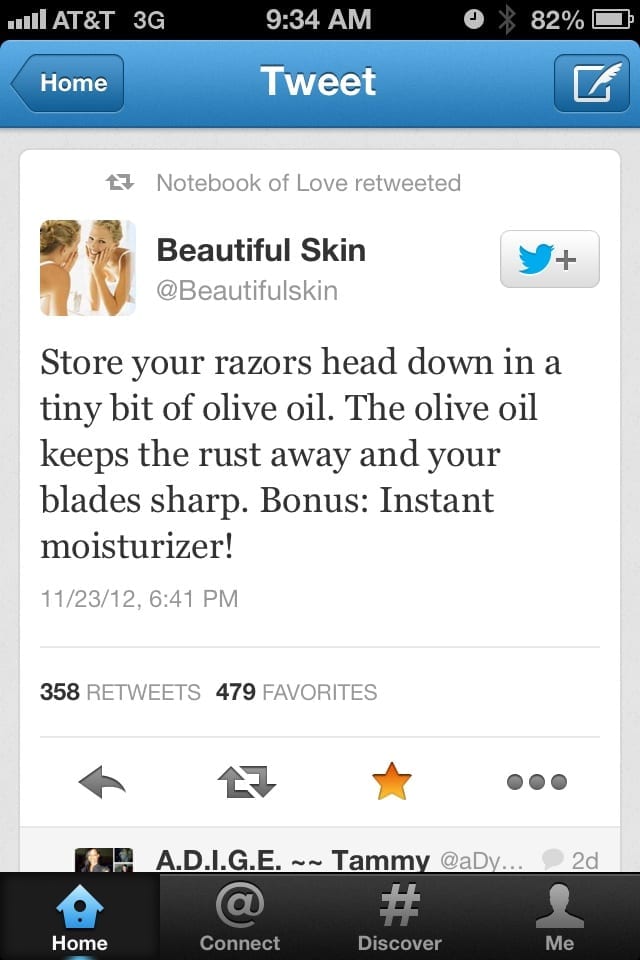 Absolutely brilliant! Although I've never hung a power cord before. Still a really handy tip from Cristina Silva.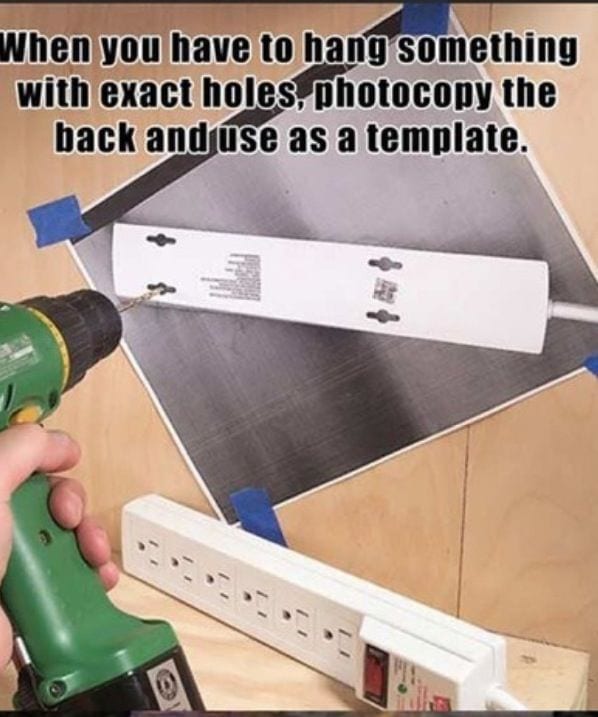 Wine lovers rejoice! Not only do frozen grapes look pretty when placed in a glass of your favorite white wine, they also keep the beverage chilled. Great idea, Raquel Carroll.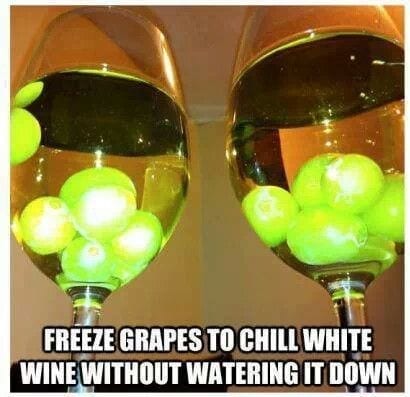 What tips have you found on Pinterest?
Feel free to request an invite and pin your favorites to the Ladies Only Blog Share Pinterest board, too!