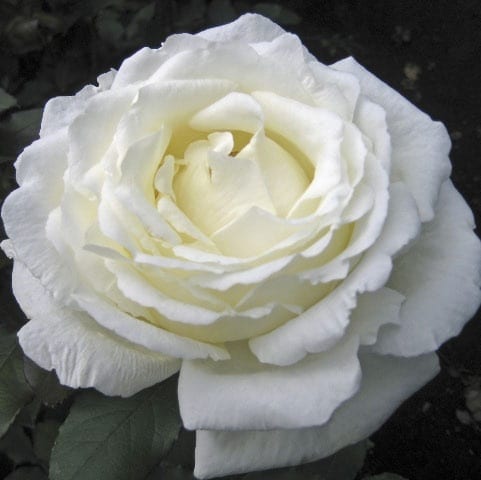 Last year, I had the pleasure of winning a garden design contest on Pinterest. My prize was a free garden layout designed by a top garden architect. Being an avid gardener for years, I thoroughly enjoyed pinning images of what I  envisioned to be a beautiful outdoor escape. Here's a peek at my winning board. Combining these various elements would give me a place I'd never want to leave! This was my board's description:
My home outside is a neoclassical escape. Greek and Roman architecture are honored in the various garden elements that could seduce any modern-day Cleopatra. With private waterscapes and fountains to luscious rose gardens and secret mini-villas, each area is a "walled" fantasy waiting to be discovered. Of course my imagination has run wild, but a girl can dream. If this were my home outside, I would never return indoors.
This week I spent some time peeking at other garden pins on Pinterest – which are endless, by the way. If you are planning a garden or already have one, there is something for every theme, interest and climate zone. Oh! Before I jump into my collection of favorite Gorgeous Garden pins, I want to share a special offer with you. Have you heard of the Home Depot Garden Club? This is very cool program (free, too) that offers you over $300 a year in savings! You also get exclusive access to really cool garden projects, ideas, Garden Club bloggers and so on. Just click the banner below to sign up!
Now onto my favorite pins starting with this beauty from pinner Nancy Solberg: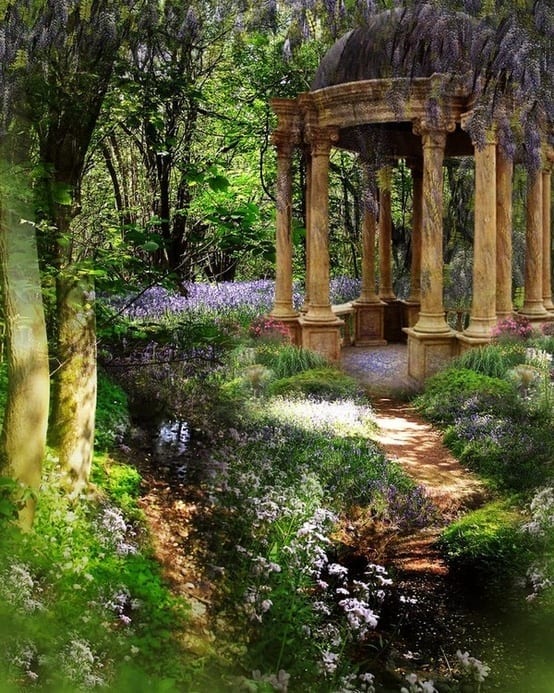 This has to be the ultimate outdoor getaway! I love the addition of the chandelier and potted plants. Great pin, Anna Selverian!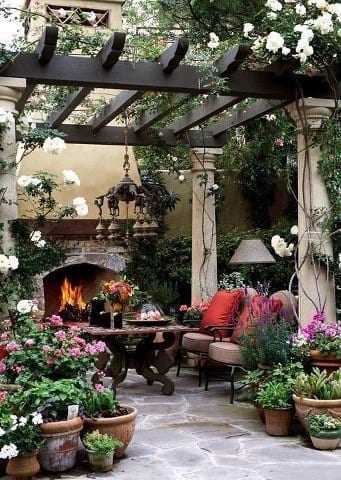 A beautiful, colorful display of nature's finest! I just can't tell if this is a real picture or a painting! Mimi Yobouet, do you know?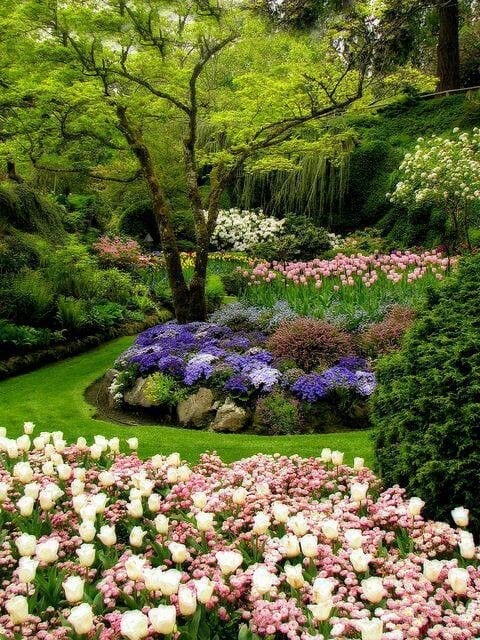 Someday I would love to mimic an English countryside garden like this one. Boston Gardener has an amazing collection on display via Pinterest.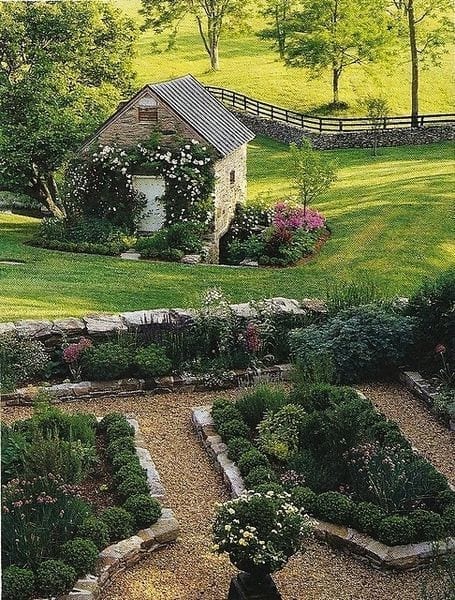 Love the cobblestone path and lush greenery! Dawn W has a wonderful gardening board that features an array of paths and garden gates.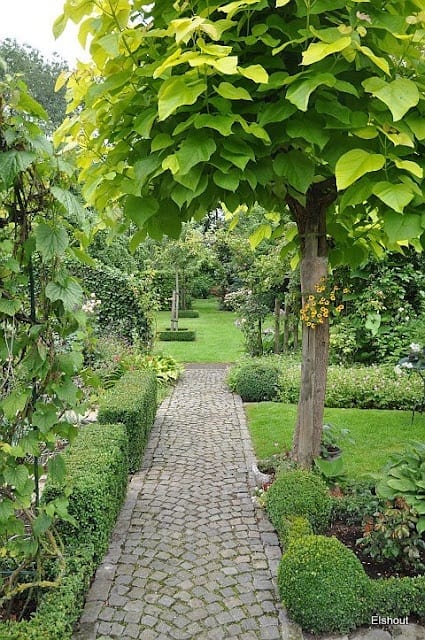 Which garden is your favorite? Do you prefer another type?