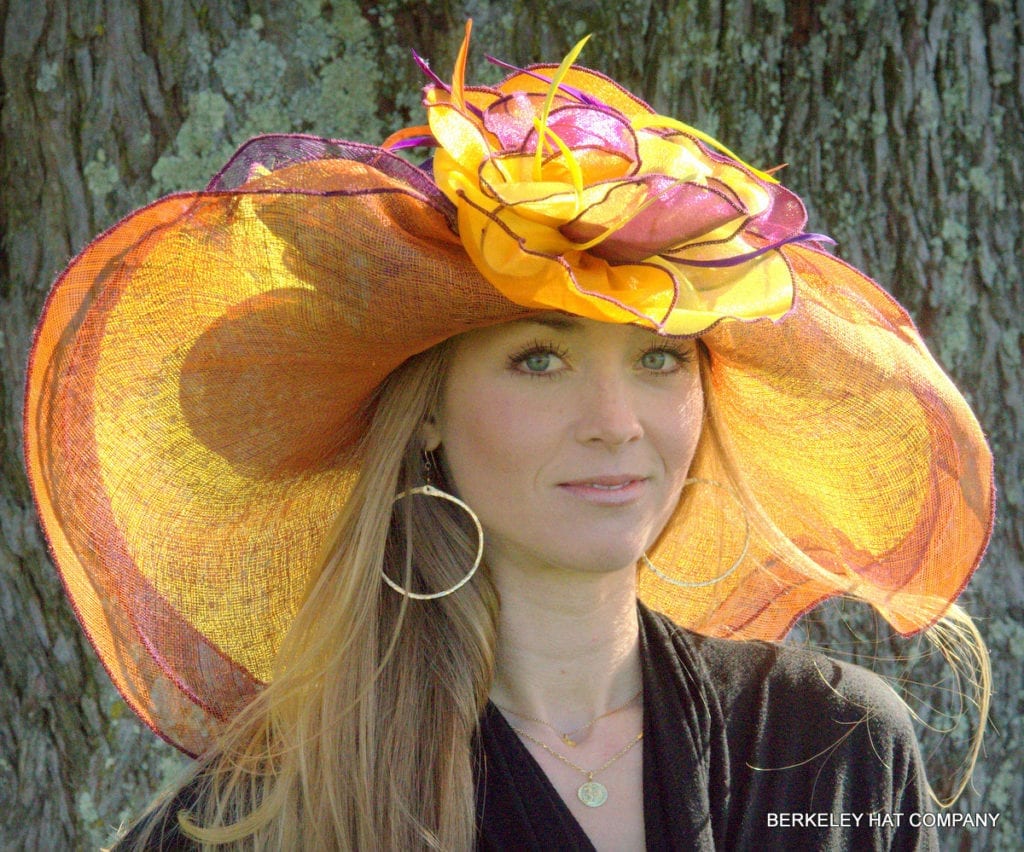 Each year, millions of people tune in to watch the Kentucky Derby. A large percentage of this population, myself included, turn on the race to catch a glimpse of the crazy headwear sported by the elite and not-so-elite alike. The Kentucky Derby hat parade is much of what makes "The Greatest Two Minutes in Sports" one of the greatest people-watching events in the world! If your calendar is open on May 4, make sure to set a date with this one-of-a-kind event. You will not believe your eyes!
Kentucky Derby aside, I firmly believe there should be a law against stupid hats. Seriously. If a hat could cause another bodily harm or completely block the sight of a driver or pedestrian, it needs to go. If a hat features a dead squirrel or a lizard talking on a telephone, it needs to go. If a hat looks anything like one of the ones I found on Pinterest this week, it needs to go and the wearer needs therapy. Check out this craziness:
Denny's would love this chick. If you need to celebrate breakfast by wearing it on your hat, you obviously have too much time on your hands. And I still don't understand why the sole inserts from her shoes need to be on there, too. From the board of Shanna Day, it's The Breakfast Flub: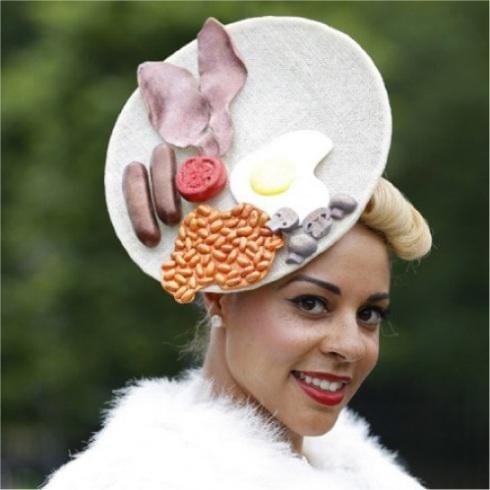 It's trending. No, it's not. Yes, it is. Who the f**k knows. Laura Hogg felt compelled to share this doozy of an iHat: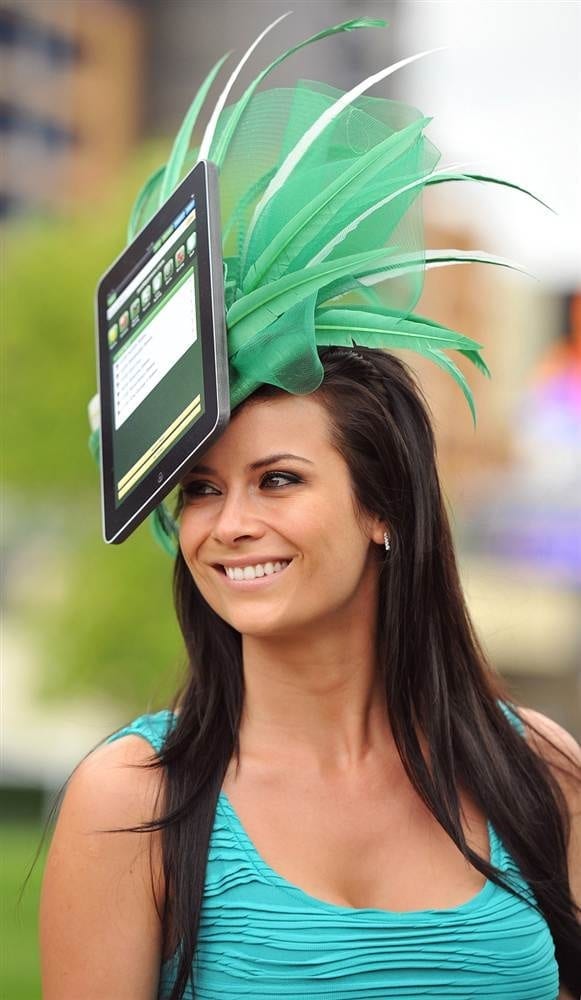 Why is this horse resting in a bed of lettuce? And where's the tomato? Oh, wait! The Breakfast Flub stole it. As Donnamarie Emmert so eloquently said, "Ewww!"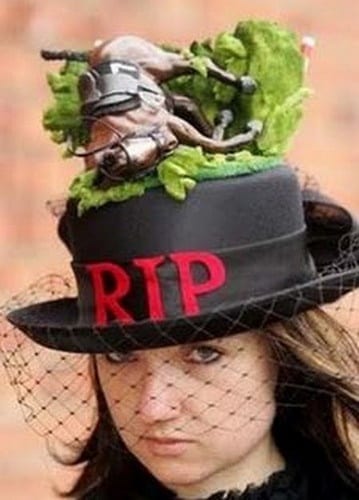 After preparing The Breakfast Flub in this cookware, it, too, was turned into head decor. I love Veronica Gangnier's description of this wacky pin, "Perfect hat for the Lady Pothead with the serious munchies!" HA!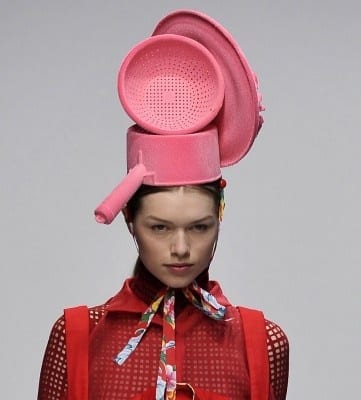 I'm a big fan of red and black and all the sexiness that goes with this color combo. This hat, however, crosses a major line.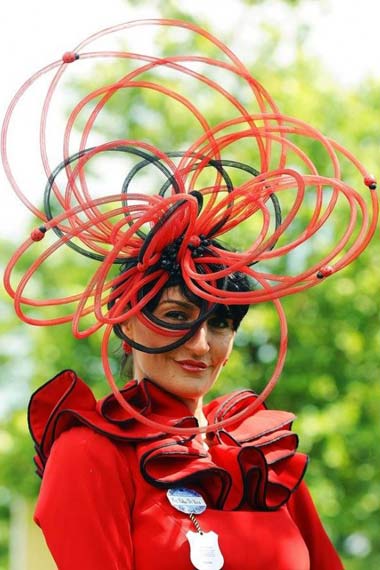 Three humans and two little dogs went missing after coming in contact with this horrific headwear. They were eaten alive by those carnivorous buds exploding from the sides! Pinner Ronnie Lesh was calm after adding this one to her boards. All she had to say was, "weird hat." UNDERSTATEMENT!