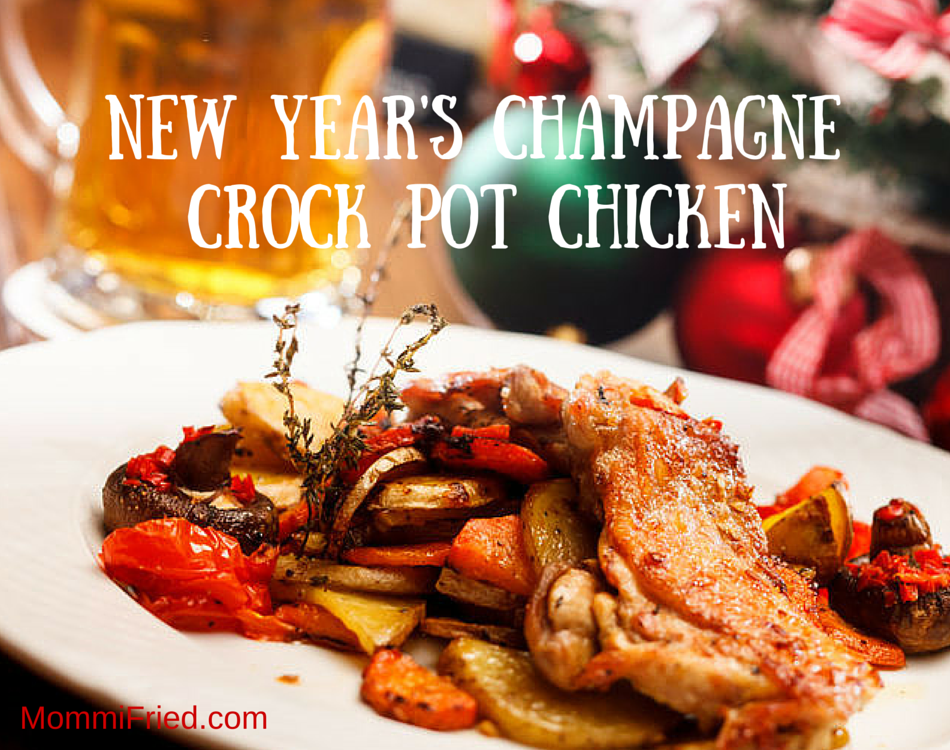 Around the holidays, the crock pot becomes my best friend. It alleviates some of the stress of having to spend hours preparing meals and dishes for celebratory events. And New Year's is no exception. If you're planning a small get together or intimate party, consider making this New Year's Champagne Crock Pot Chicken. It can be prepared in under a half hour and is absolutely one of the tastiest crock pot dishes I've ever tried.
You can substitute turkey for chicken and also chop or leave the veggies whole, as opposed to slicing. Other herbs can be used, too. You can use dry white wine, although it doesn't have the same aromatic flavor. There really is no right or wrong when cooking up this masterpiece.
Celebrate the New Year with a little bubbly in the recipe. You'll love the simplicity and extreme deliciousness of this New Year's Champagne Crock Pot Chicken.
[gmc_recipe 42323]
Connect with me on Facebook, Twitter, Pinterest, or Instagram for even more recipes and laughs Or pick up a copy of my books The Mother of All Meltdowns and Clash of the Couples.