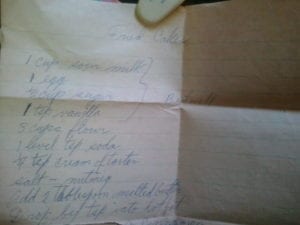 Still digging into the old recipe tin I found stashed in a moving tote. Another gem turned up, again in my grandmother's handwriting, a recipe for "Fried Cakes." I had to improvise because I think she assumed we would all know how to whip these up. Enjoy!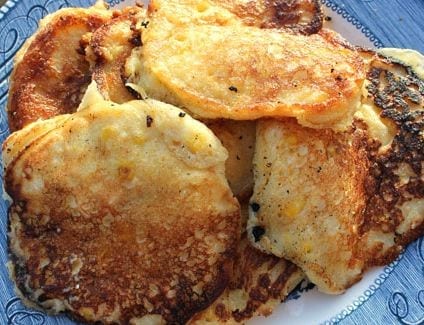 Fried Cakes
1 cup sour milk or buttermilk
1 egg
½ cup sugar
3 cups flour
1 teaspoon baking soda
¼ teaspoon cream of tartar
Pinch of salt
Pinch of nutmeg
2 tablespoons melted butter
Vegetable oil (original recipe calls for fat or lard)
Mix dry ingredients in one bowl, wet ingredients in another.
Combine wet ingredients into dry and mix until just combined.
Heat about 2″ vegetable oil to 375°F in an electric frying pan, or in a pan over a burner. When heated, drop by teaspoonful into hot oil. Cook until desired – light brown to golden crisp – turning with a slotted spoon if needed.
Remove and place in a paper towel lined baking sheet to remove excess oil.
Serve warm rolled in sugar, cinnamon sugar, confectionary's sugar or any other desired topping.