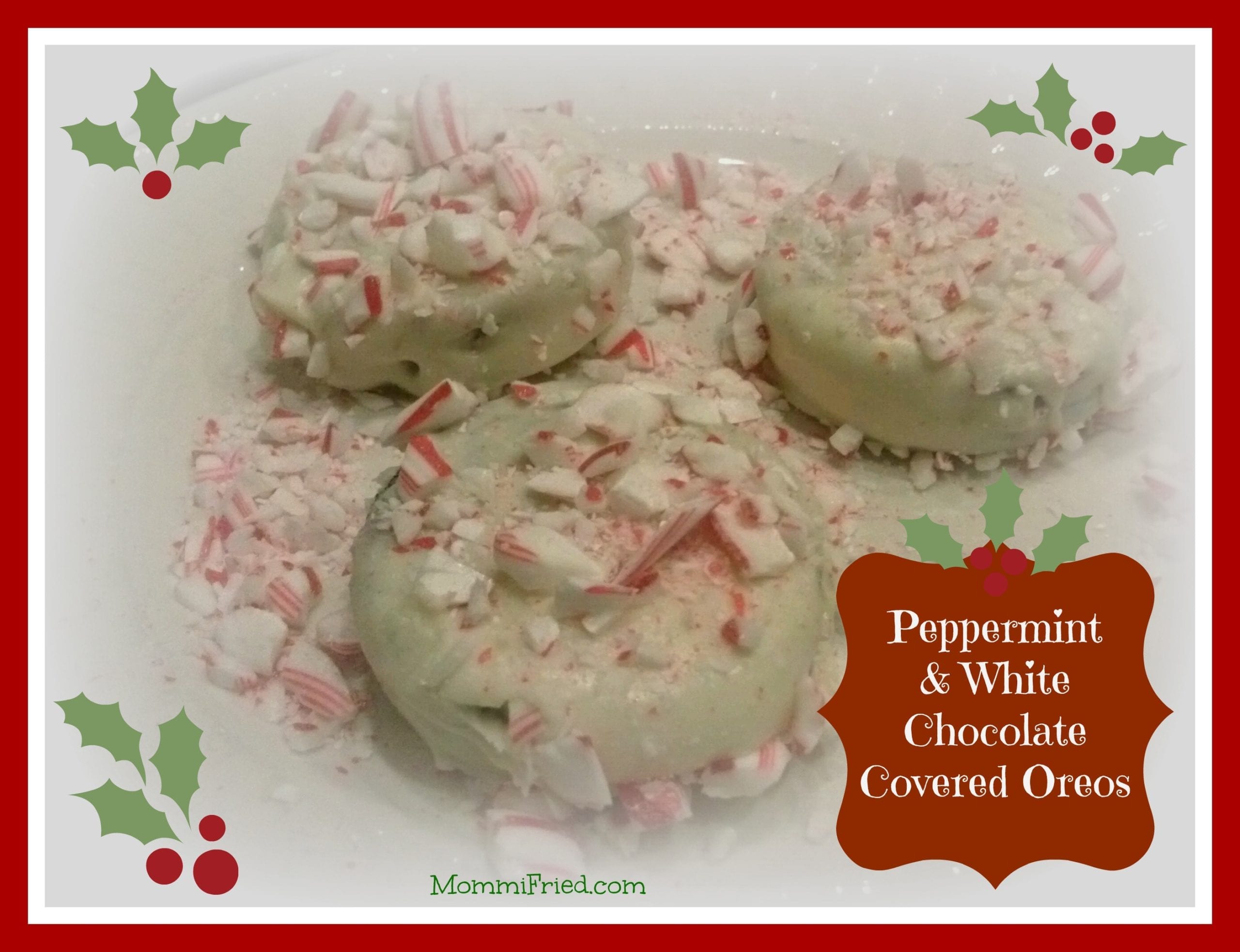 The holidays are a VERY busy time.  There's the buying of the presents. Wrapping everything. Sending out holiday cards. Planning Christmas dinner. Company parties. The list goes on and on. If you're finding yourself short on time for baking, then this recipe is for you! Peppermint & White Chocolate Covered Oreos puts a holiday spin on an otherwise cherished cookie.
They are easy to make and perfect to give as a gift or bring to a holiday event. Make sure to look for the holiday Oreos that have the green and red cream filling. And as I always say, don't be afraid to get creative! Use different types of candies or sprinkles. Go with dark chocolate. The recipe is below, but first…check this out!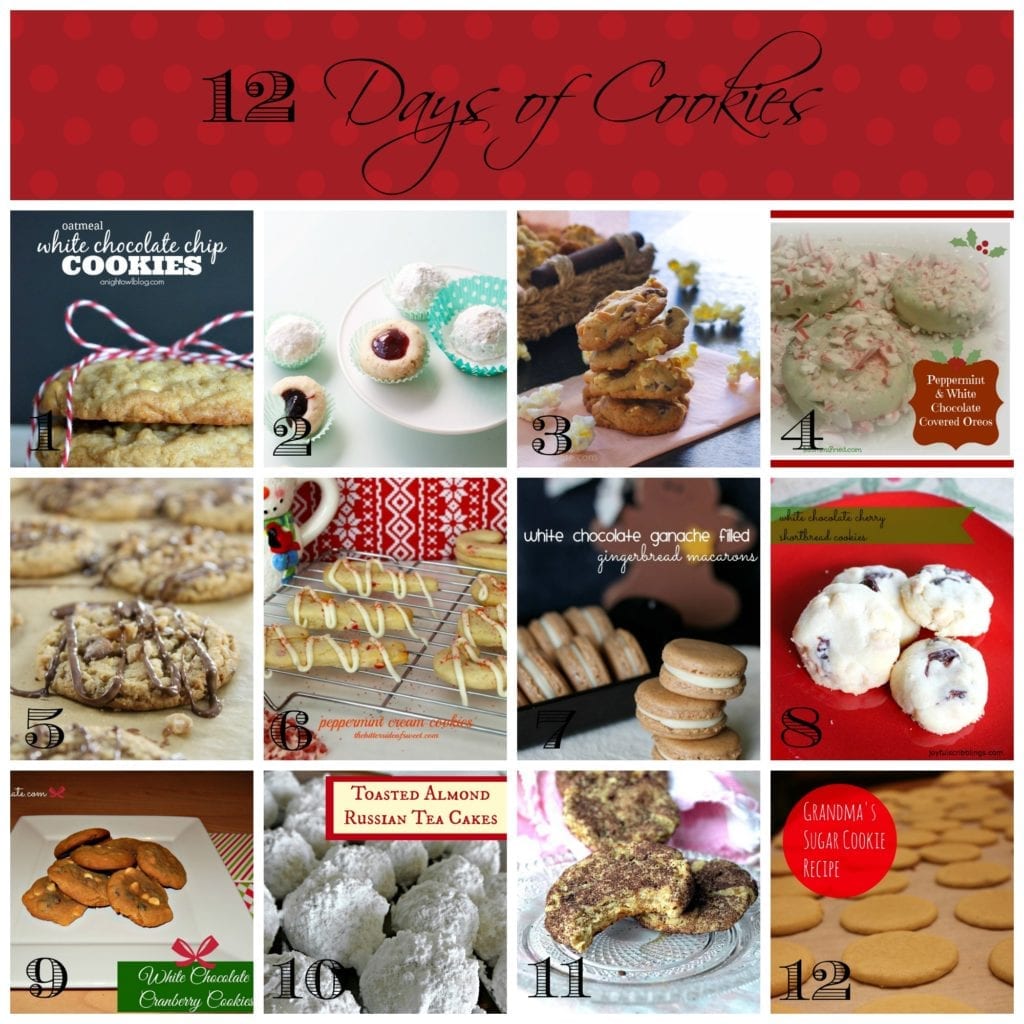 I've teamed up with 11 other bloggers in a virtual cookie exchange.  We are each sharing a cookie recipe on our blog today.   These twelve cookie recipes will keep you baking until Christmas.  Please click on each individual link for the recipe.
[gmc_recipe 7664]