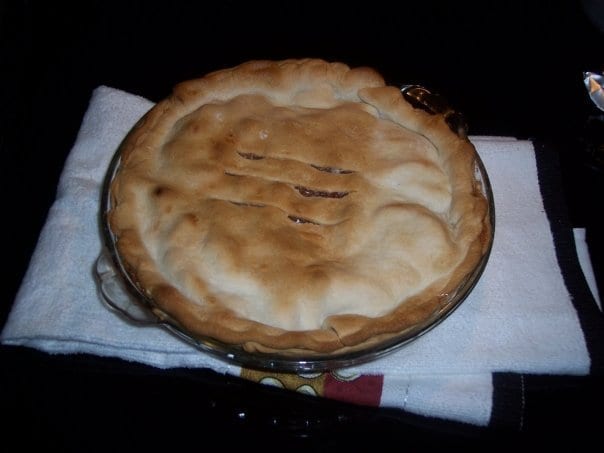 For Thanksgiving and just about any time of the year, apple pie is a universal favorite. Making an apple pie, however, takes a bit of time, which many busy moms (and dads) lack. Here is a quick and easy apple pie recipe that won't have you slaving in the kitchen for hours, yet tastes every bit as delicious as one prepared using fresh sliced apples.
Don't turn your nose up at using canned fruit filling! Some of the best chefs in the world often cut corners using canned and prepared foods.
Quick and Easy Apple Pie Recipe
Recipe Source: Moi
Preparation Time: Approximately 15 minutes
Cook Time (in oven): 30-40 minutes
Ingredients:
Double crust for 8" pie (homemade or purchased)
2 cans (20 oz. each) apple fruit filling
1/2 cup brown sugar
1/4 cup butter, softened
2 tbsp. lemon juice
1/2 cup golden raisins
1/2 tsp. ground cinnamon
1/2 tsp. ground allspice
1/2 tsp. ground nutmeg
Milk
Sugar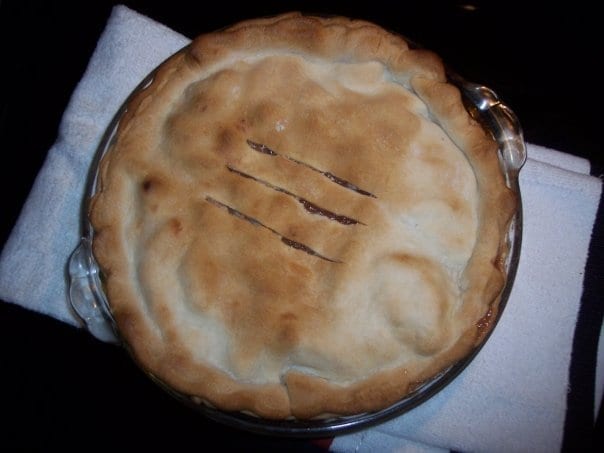 Directions:
Line pie pan with crust. Sprinkle pie crust with 1/4 cup of brown sugar.
Combine fruit filling, lemon juice, raisins, cinnamon, allspice and nutmeg; gently spoon into pastry.
Top with second pie crust, molding it to the sides of pie plate. Cut steam vents.
Brush top of pie with milk. Sprinkle with sugar.
Bake at 425°F until crust is golden, 35-40 minutes.
Circle of Moms is searching for mom bloggers who focus on capturing and chronicling all the precious moments and stories of their family's everyday life. I'm asking for your help and daily vote to place MommiFried in the coveted Top 25 Family Blogs.