Looking for a lighter meal with a ton of flavor and taste? This Quick and Easy Raspberry Vinaigrette Pasta Salad is just what you need!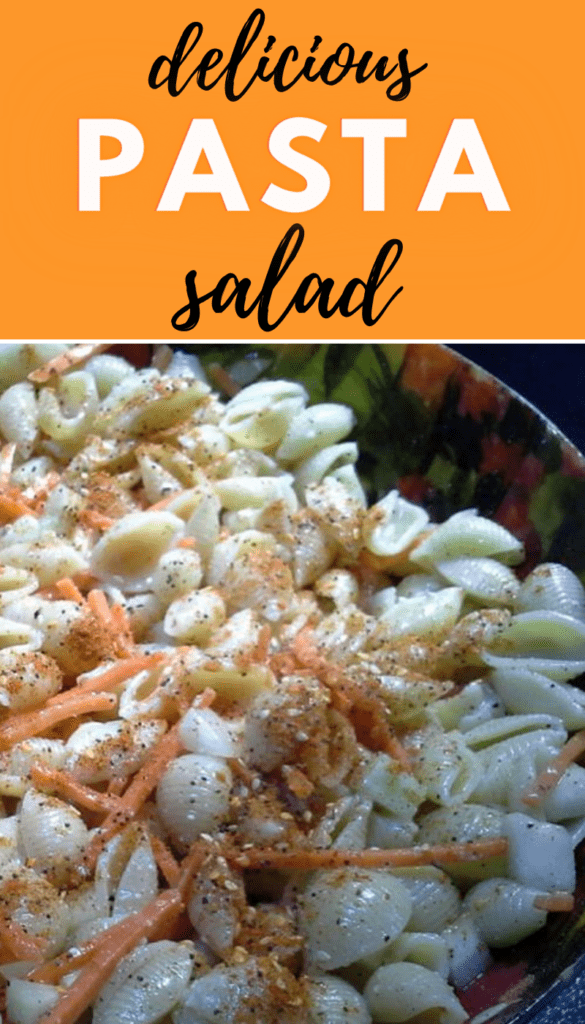 One of my mainstay recipes is this Quick and Easy Raspberry Vinaigrette Pasta Salad. Anytime we're invited to an outdoor gathering or potluck, I like to make this dish to bring along. It's simple to prepare and I typically keep the ingredients on hand just in case.
Heavy on veggies and flavor, this hearty raspberry vinaigrette pasta salad also makes an ideal main dish when paired with cooked, diced chicken, or even bacon. Having to serve this to a picky bunch, I go easy on the variety of veggies. When I'm preparing it to bring to a party or event, I typically add chopped tomatoes, celery, and pepper. You can also substitute Italian or Greek dressings if you're not a fan of raspberry. Enjoy!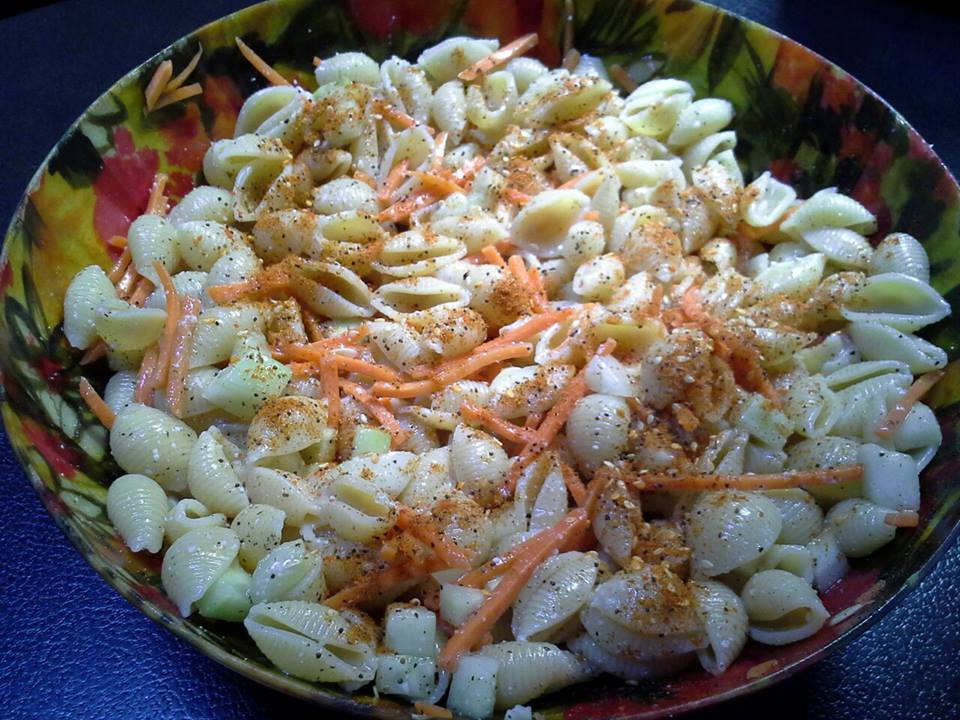 Ingredients needed to make Raspberry Pasta Salad
pasta shells
raspberry vinaigrette salad dressing
cucumber
shredded carrots
onion
grated parmesan cheese
salt
black pepper
paprika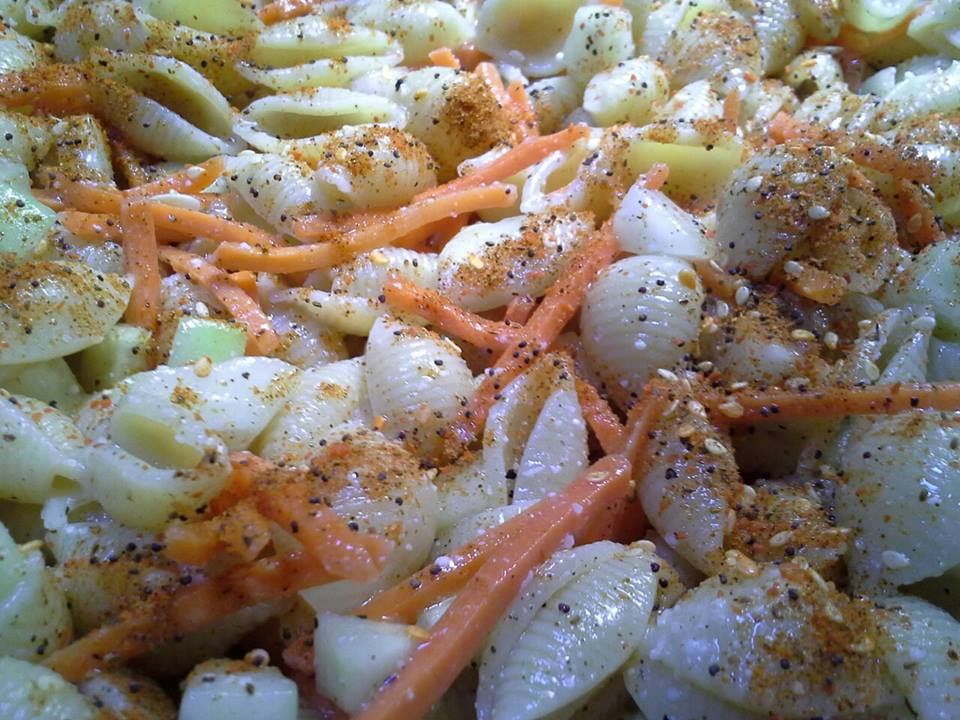 This simple recipe is a great way to add flavor to the pasta you have at home. You can easily use any type of pasta that you have on the shelf.
You can play around with this recipe quite a bit which is another huge reason why I love it. And dare I say that it gets better when it's leftover in the fridge? It seems to have more flavor the next day…but you'll have to see if you agree with me or not on that one!
Get ready to have a new favorite recipe for pasta salad. This is one that had a sweet taste and an amazing crunchy flavor.
Yield: 20 servings
Quick and Easy Raspberry Vinaigrette Pasta Salad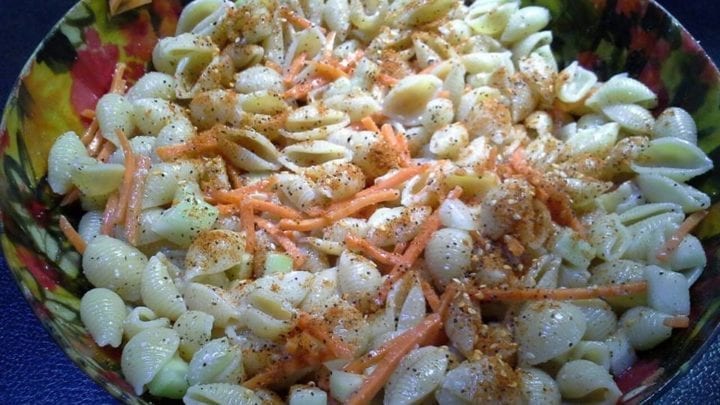 This simple pasta salad is a delicious and easy dish!
Cook Time
1 hour
15 minutes
Total Time
1 hour
35 minutes
Ingredients
1 box (16 ounces) of pasta shells
1 16 ounce bottle of raspberry vinaigrette salad dressing
1 peeled and diced cucumber
1 small bag of shredded carrots
1 chopped medium onion
1/2 cup of grated parmesan cheese
1 teaspoon salt
1 teaspoon black pepper
paprika
Instructions
Cook pasta in a large pot of boiling water until al dente. Rinse under cold water, and drain.
Mix diced cucumber, carrots, and onion together in a large bowl.
Combine cooled pasta and vegetables together in a large bowl. Pour salad dressing over mixture, add parmesan cheese, salt, and pepper, and mix well. Sprinkle generously with paprika.
Chill for one hour before serving.
More Easy Recipes