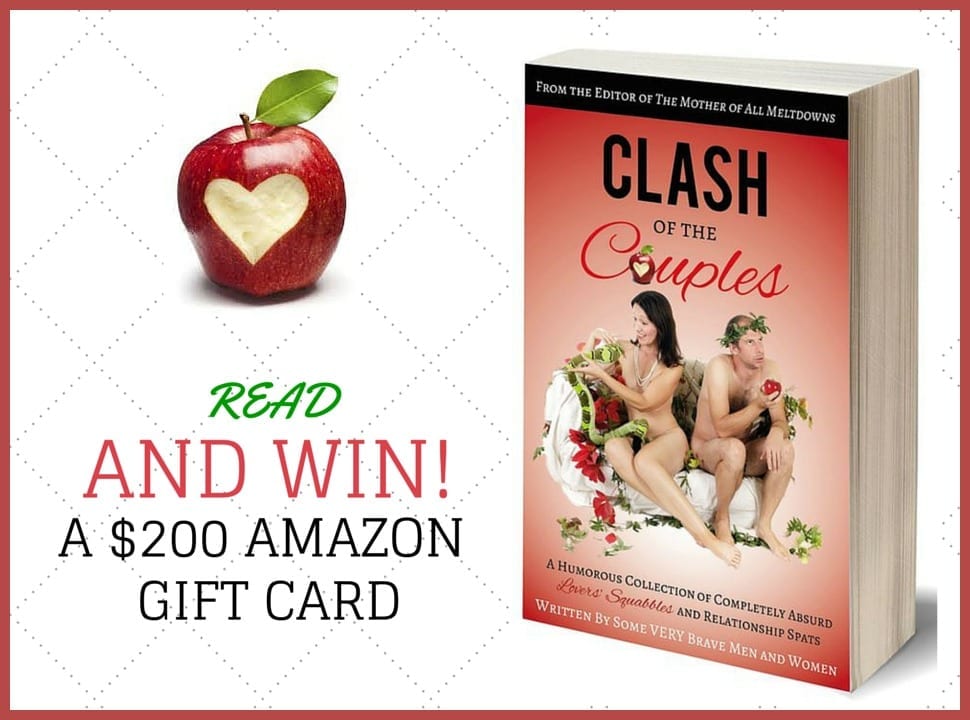 I recently published my second anthology called Clash of the Couples, a collection of completely absurd and totally ridiculous relationship spats. An amazing lineup of writers joined me to share their personal stories of love from the boxing ring. You can check them out over on my publishing site Blue Lobster Book Co. We've had an amazing launch, maintaining a top spot on Amazon's Hot New Releases and generating a lot of awesome reviews.
I'm inviting you to find out what the fuss is all about. Read the book that has the blessing of an NBC Last Comic Standing (Josh Blue) and dubbed "a delightful slice of life" and "possibly the funniest couples book out there." Did I mention that you can win a prize?
All you have to do is read the book, post a review on Amazon, and voila…you'll be entered to win a $200 gift card! One winner will be chosen on January 15, 2015!
But there are some stipulations…
We really want you to read the book. It's hilarious. You will not stop laughing.
And…
We really want your HONEST review.
Sound interesting? Enter your information into the form below (link to Google doc) and we'll send you a review copy. Post your review between now and January 14, 2015. That's it!
Good luck!