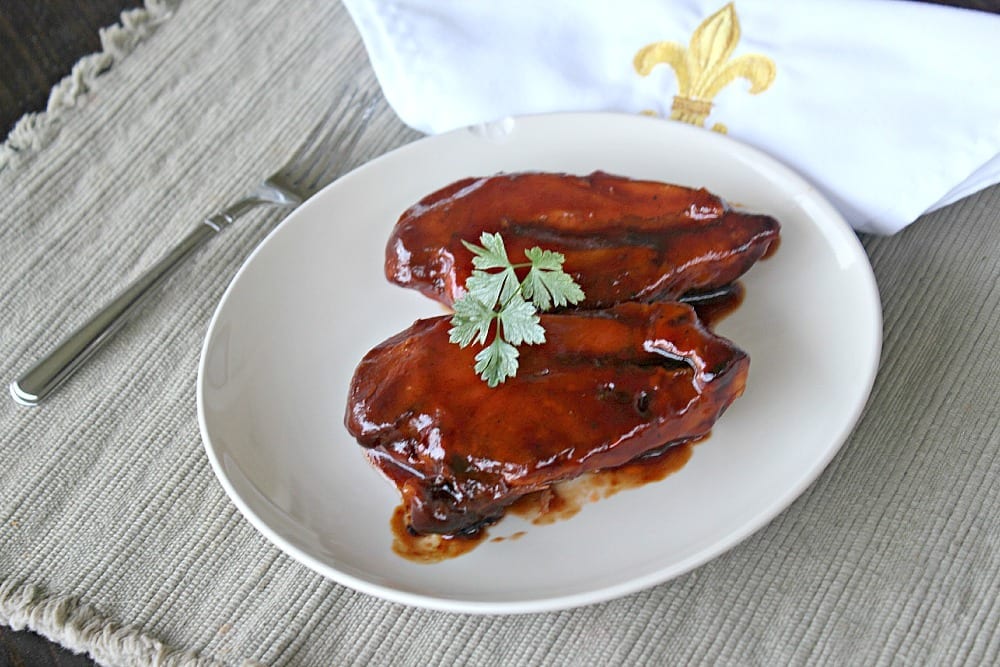 Hello MommiFried friends!  When Crystal asked me to guest post over here, I jumped at the opportunity.   My name is Jen and I blog over at PinkWhen.com.  You can find all sorts of crafts and recipes with full, easy tutorials.  Thank you again for having me, and I hope you enjoy this recipe I am sharing today.
Slow Cooker BBQ Chicken
With school starting back up and the busy schedules begin, it's time to start thinking about those easy to make recipes that are also time saving, yet still delicious!
I love using my slow cooker, it has become one of the best purchases I have ever made.  Perfect for quickly making a dinner, and allowing it to slowly cook all day to perfection.  You can spend just a few minutes in the morning quickly preparing your meal and come home to a delicious treat.
For this slow cooker BBQ chicken recipe you only need a few ingredients, and it takes less than 5 minutes.
Ingredients:
4 medium sized chicken breasts
1 12oz bottle of your favorite BBQ sauce
1/3 cup of brown sugar
garlic powder
cilantro leaves
Worcestershire sauce
To prepare your meal you will want to cover the bottom of your slow cooker with Worcestershire sauce, about 1/3 cup.  Add your chicken breasts to the slow cooker, trying to lay them side by side. Sprinkle a light coat of cilantro flakes and garlic powder over the chicken breasts.  Take your BBQ sauce and cover the chicken breasts fully.  Sprinkle the brown sugar over the top.
Allow the chicken to cook all day on low, between 6 and 7 hours, or on high for 3 to 4 hours.
You can serve it as a breast, or shred it and serve on buns or Texas toast with your favorite sides.  Either way, it is sure to be a winner at your house!  If you like recipes like this, you can also try my slow cooker BBQ pulled pork or pot roast recipes.
———————————————-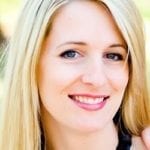 My name is Jennifer, a Southern girl living in Louisiana, and I am addicted to crafting.  When I see something I like, I just have this crazy need to try and make it.  With PinkWhen, I get to share all of the addiction of DIY, crafting, upcycling, recipes, healthy living, and more.  I created PinkWhen originally as an outlet, but it has grown to be so much more.  I hope you get the chance to stop by and say HI!