Get ready to love the taste of these Spicy Crock Pot Potato Wedges. They're addictive and about to make you put on your eating pants. Yes, they're that good.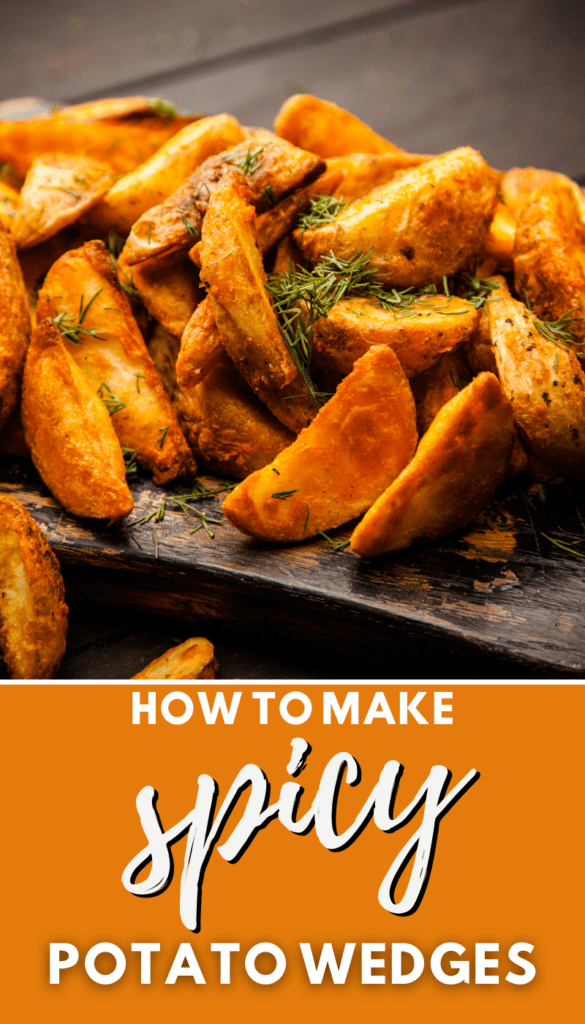 I love roasted potatoes and, as you know, I love using my crock pot. But when you think of crock pot potatoes, you often think of soft, mashed, or scalloped style. This recipe for Spicy Crock Pot Potato Wedges breaks the mold by producing a rather crisp wedge-style side dish. You can double the recipe, just make sure to use a larger crock pot.
This is one of those awesome crock pot potato recipes that can accompany a variety of main dishes. You just need a few simple ingredients! Serve them with sour cream or your favorite dressing! Perfect for football season!
I also literally make this dish on the weekends just for myself. There's no shame in that, right? I find potatoes to be my "go-to" comfort dish that makes my tummy and mouth happy.
Ingredients needed to make Spicy Potato Wedges
Yukon gold potatoes
olive oil
salt
pepper
garlic
dried parsley
cayenne
paprika
chili powder
onion powder
The biggest thing to keep in mind is that the texture of wedges is a bit different than the texture of regular french fries. The outside is going to be a bit crispy while the inside should be mushy.
And don't get me started on all my favorite dips that I love to use. Okay…I'll tell you. You can easily dip these potato wedges (or steak fries) in ketchup, mustard, mayonnaise, BBQ sauce, hot sauce, sour cream and salsa, guacamole, melted cheese, and more.
I MIGHT have a dipping problem…but when you have options, life is good!
Have fun making up these potato wedges. They're delicious!
Yield: 4-6 servings
Spicy Crock Pot Potato Wedges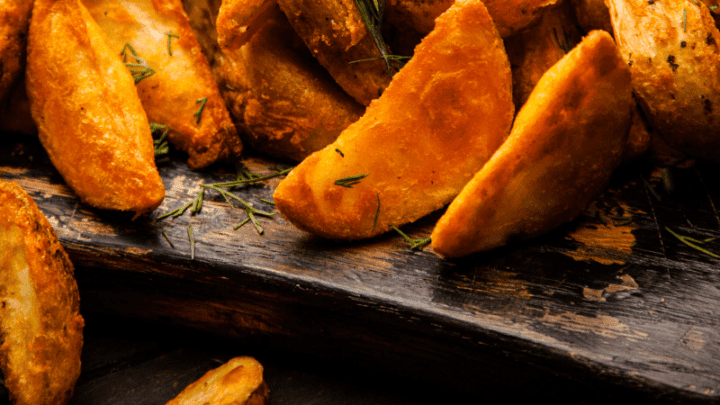 The heat on these potato wedges is perfect!
Total Time
6 hours
15 minutes
Ingredients
1 pound of Yukon gold potatoes, cut into wedges
1/4 cup of olive oil
1/4 t salt
1/4 t pepper
2 cloves minced garlic
1 t dried parsley
1/4 t cayenne pepper
1.4 t paprika
1/4 t chili powder
1/4 t onion powder
Instructions
Spray or line a four to five-quart crock pot.
Toss all ingredients together and cook for 4-6 hours on high.
For extra crispy wedges, place on a cookie sheet and under broiler for a few minutes.
More Delicious Recipes