The best part about this mousse dessert is that it's light, fluffy, and full of flavor. It's the perfect summer dessert that is a true treat.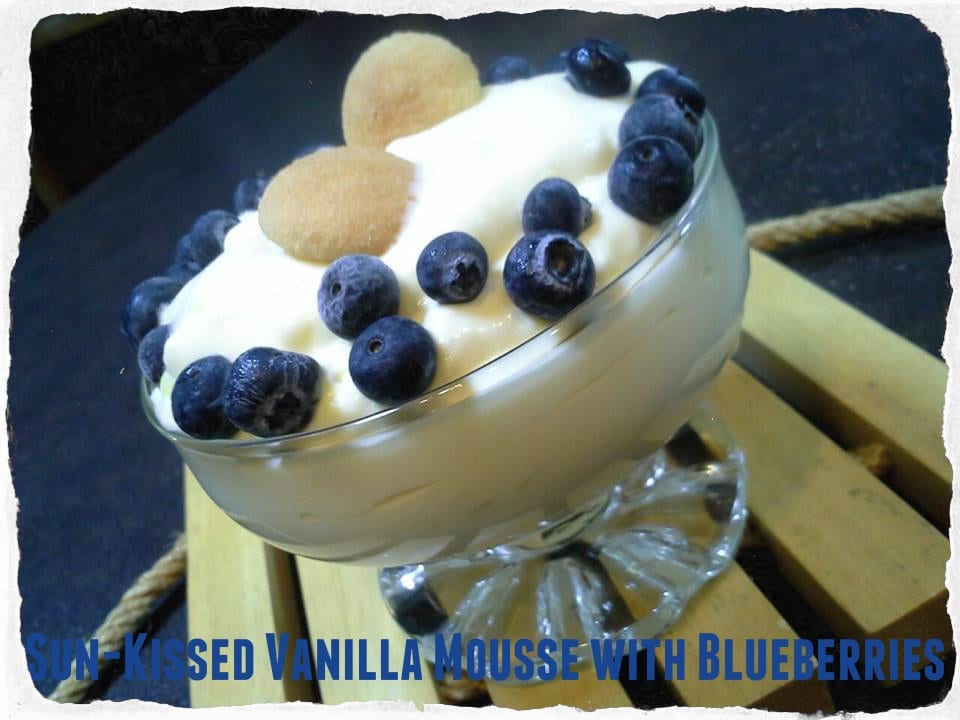 Sun-Kissed Vanilla Mousse with Blueberries
When I was a kid, a local restaurant made the most wonderful chocolate mousse. I'd be so excited for dessert when we dined there, I could barely get through my meal.
Who knew that many years later I would come up with my own version less the chocolate. Well, I did and I'm sharing it with all of you.
It's Sun-Kissed Vanilla Mousse with Blueberries. If the cake was removed from the equation, this would be my absolute favorite dessert of all time!
This recipe does not use raw eggs like many other recipes do because, quite frankly, consuming raw eggs can be dangerous. And the incorporation of instant pudding makes it a flash to prepare. You can make it ahead of time and keep it overnight. You can also mix things up and add your own flavorings (extracts) and choice of berries and other treats.
It's a classic, fluffy dessert perfect for any summer occasion – formal or informal. Creamy, delicious, sun-kissed goodness! Enjoy!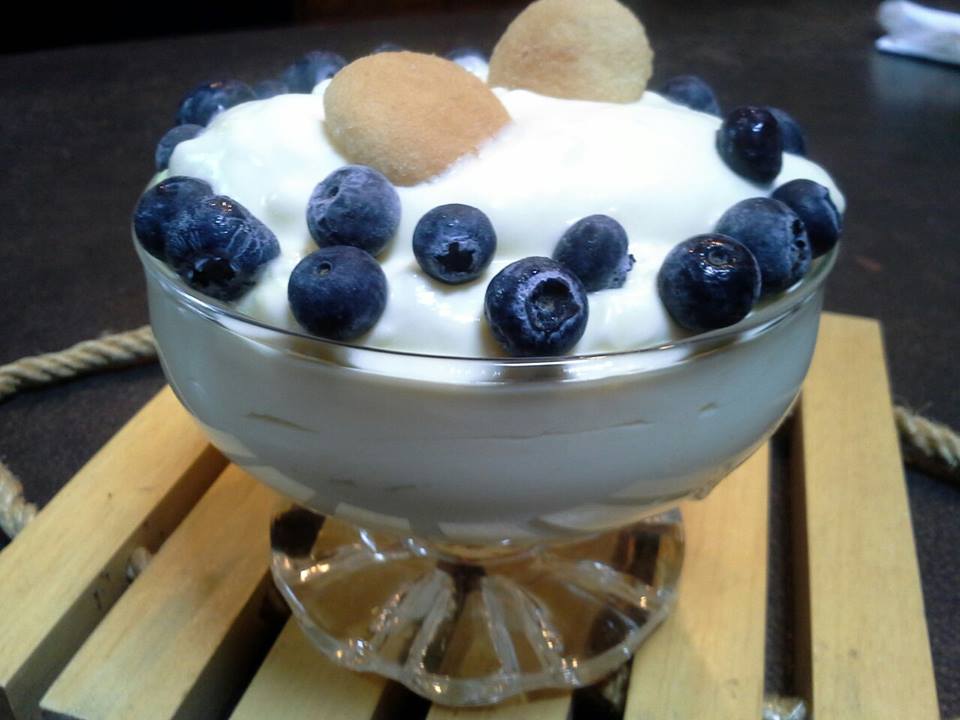 Sun-Kissed Vanilla Mousse with Blueberries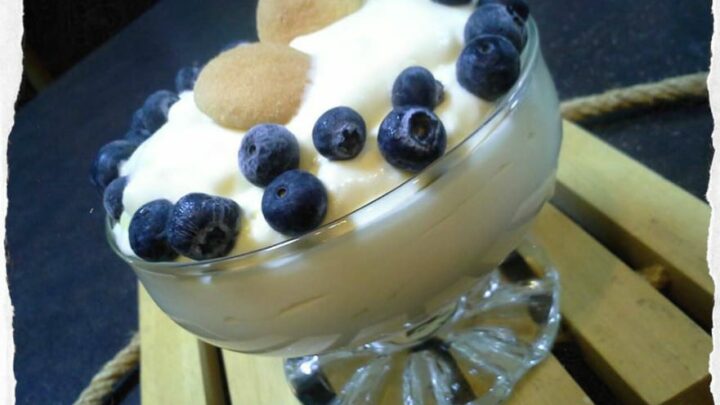 This simple mousse recipe is loaded down and full of flavor.
Ingredients
2 Packages vanilla instant pudding
milk (add according to pudding package directions)
2 cups heavy cream (or whipping cream)
2 Teaspoons sugar (rounded)
1/4 teaspoon vanilla extract
2 cups fresh blueberries
butter or shortbread cookies
Instructions
In a medium bowl, stir pudding and milk. Set aside.
Beat (medium) heavy cream, sugar, and vanilla extract in a chilled bowl until soft peaks form.
Add approximately 1/4 of the whipped cream mixture to the pudding, gently folding it in.
Fold the remaining whipped cream mixture into the pudding.
Serve in small bowls or cocktail glasses topped with fresh blueberries.
Garnish with cookies, if desired.