Are you looking for a sweet treat that will be the perfect start to the day? These Sweet Crepes and Strawberries are always a hit.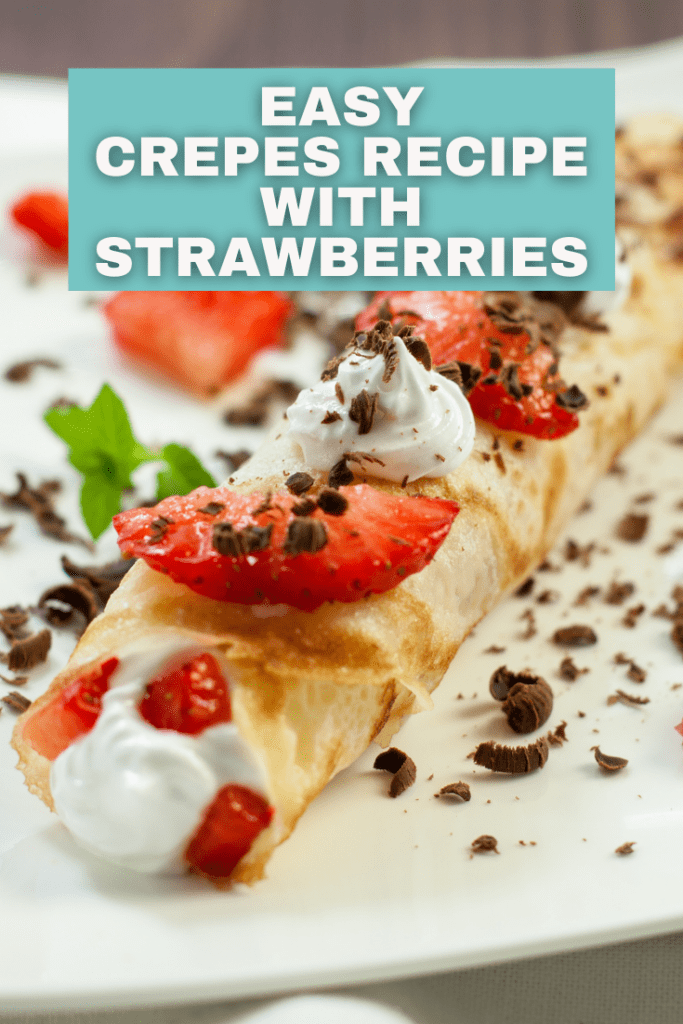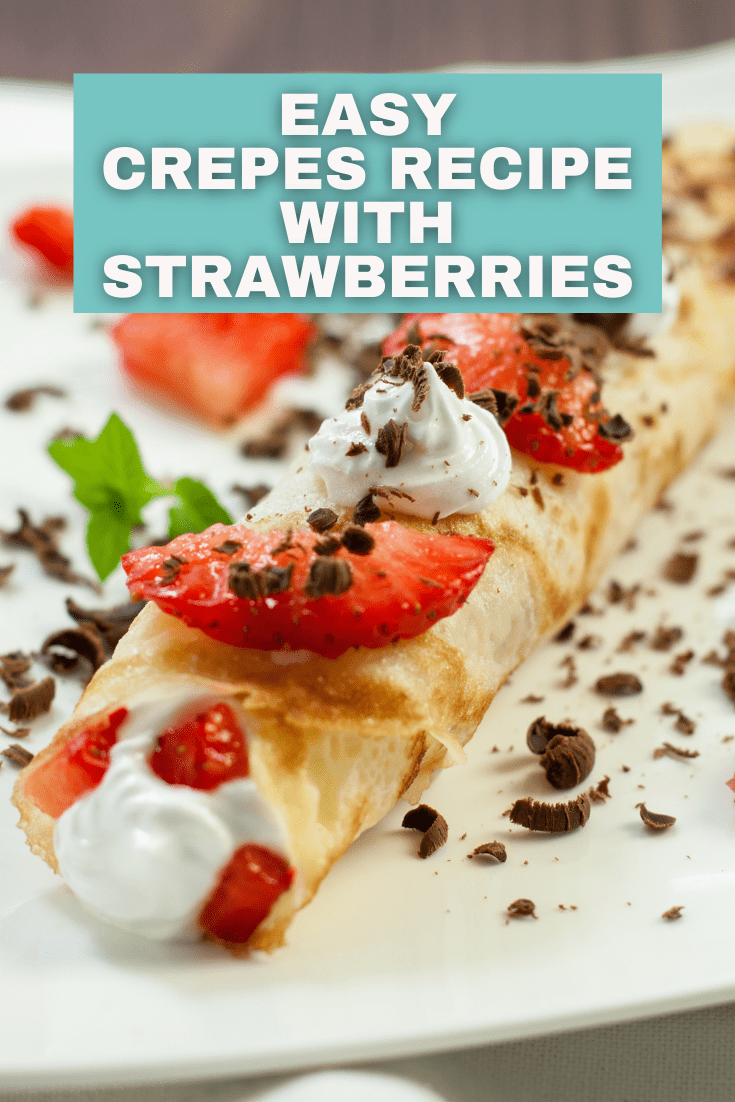 This recipe for Sweet Crepes and Strawberries has been a family favorite for over 20 years! These crepes are delicious and very rich. The presentation of this recipe is wonderful, and the taste…beyond incredible. I always feel like a French chef when I serve them!
Feel free to fill them with your favorite jam or jelly, other fresh fruits, cheese, or Nutella. Consider pairing with my Cocoa Butter Smoothie as well.
You can store the crepes and assemble them for an easy breakfast throughout the week. They're also great for camping trips when made ahead of time and what an ideal breakfast for Valentine's Day! This simple and easy recipe will have you winning over the hearts of those you love.
Tips for Making Crepes
The biggest thing to keep in mind when making crepes is that you need to be patient and follow the directions. I like to think of crepes as "skinny pancakes" so you need to just pay attention while you're making them and not travel off too far.
They're fast to cook and thinness is the key!
Toppings for Crepes
Toppings are always a good idea and can totally change up the flavor and taste. Fresh fruit and chocolate shavings are a win as are more whipped creme and even sprinkles.
Some people like to drizzle honey or maple syrup on the top as well. Basically – whatever you want to top your crepes with, you can. It's just as simple as that.
You'll find that this homemade crepes recipe isn't hard to do at all and is perfect for the warmer months of the year. If you have a garden, pair it up with some of your fresh strawberries to create a truly enjoyable feast.
Sweet Crepes and Strawberries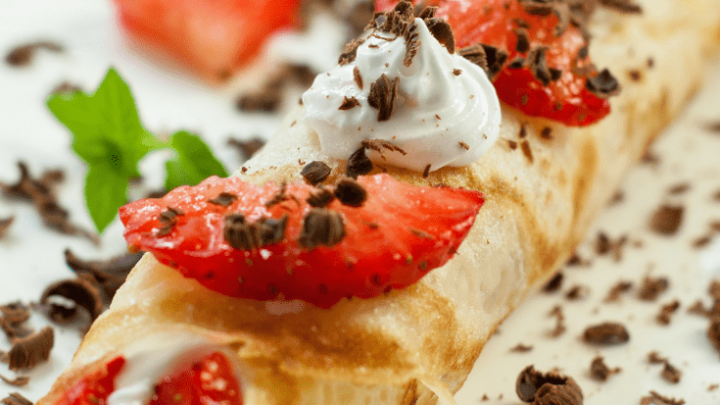 You'll last this easy crepe recipe loaded with strawberry flavor!
Ingredients
1 1/3 cups milk (whole or 2%)
2 large eggs
1 1/2 cups flour
1 cup water
5 tablespoons vegetable oil
1 teaspoon vanilla extract
finely grated lemon zest
1/4 teaspoon salt
4 tablespoons of sugar
strawberry jam or jelly
strawberries
Instructions
In a large mixing bowl, stir together the eggs, sugar, and salt. Stir in milk, add flour, and mix well. Add the lemon zest, vanilla extract, oil, and water and whisk until smooth.
Heat a medium non-stick pan over medium heat. Sprinkle pan with a teaspoon of vegetable oil. Pour a small ladle of batter in the middle of the pan and with a circular motion, spread the batter to the edges of the pan.
Cook the crepe until the bottom is light brown. Flip over and cook the other side until light brown. Repeat with the remaining batter.
Fill crepes with your favorite strawberry jelly or jam, and fresh sliced strawberries.