Motherhood is a lot of things. It's incredible, exciting, loud, messy, amazing, heart-rending, exhausting, beautiful, terrifying, empowering, and so much more.
Motherhood is coming face-to-face with secret fears and your ugliest foibles while unearthing hidden strengths, refining your values, and perfecting your imperfections day after day after day.
Motherhood is a lot of other things, too.
Motherhood is waking up hours before you are ready, feeling six hours pass, then checking the clock and realizing it still isn't 9:00 a.m. yet.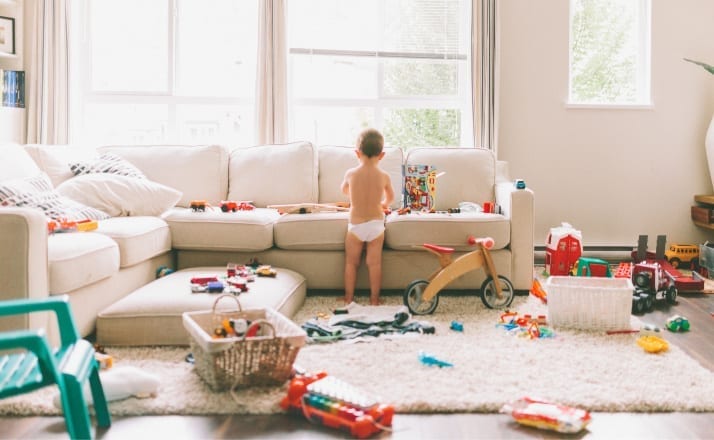 Motherhood is getting up early, carefully planning your meals, trying to sneak some self-care in before the kids wake up, and still watching your breakfast burrito get cold on the counter while you chase everyone around.
Motherhood is topping your spinach salad with dinosaur-shaped chicken nuggets and Goldfish crackers.
Motherhood is making an elaborate meal for lunch then realizing you should have made a sandwich or some other food that can be consumed in five or fewer bites.
Motherhood is strolling through Target alone but finding yourself veering toward the toy aisles.
Motherhood is bopping along to Baby Shark before realizing the music is only playing in your head.
Motherhood is watching an episode of Daniel Tiger with your kids and getting super invested in what happens next.
Motherhood is going on a business trip and noticing every single family you pass in the airport.
Motherhood is wanting to reach out to the mom pacing the aisles on a long flight with her infant or toddler and giving her a knowing glance you hope conveys your understanding.
Motherhood is feeling your heart explode when your kid says "mama" first thing in the morning, then later feeling your head want to explode when they say it for the millionth time that day.
Motherhood is telling your kids they can color their activity books with crayons then finding them writing all over the walls with Sharpies.
Motherhood is spending two hours trying to leave the house for a walk then having to come back twelve minutes later because it's raining.
Motherhood is finding tiny socks in your fancy trench coat while walking downtown on your lunch break.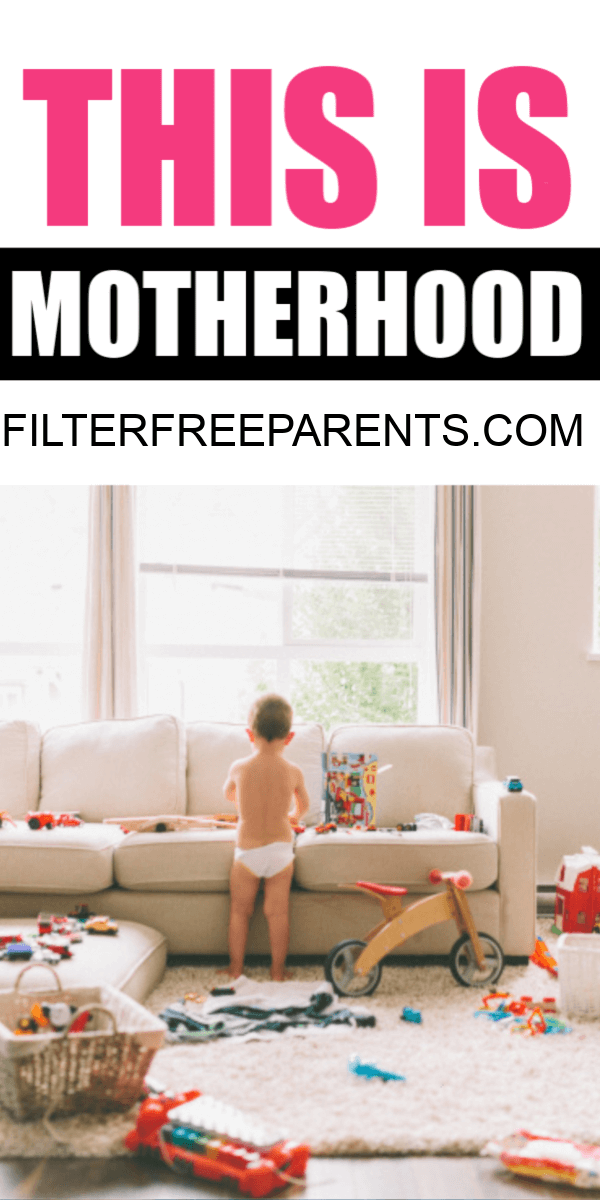 Motherhood is getting super excited about things like Paw Patrol coming to town or Sesame Street Live.
Motherhood is needing alone time more than air, then finally getting it and suddenly feeling like you can't breathe.
Motherhood is leaving the house with two different colored shoes then driving to work in your sensible minivan or SUV while rocking out to nineties gangster rap.
Motherhood is looking in the mirror for the first time all day and finding your sweater on backwards with a sticker on your head.
Motherhood is demanding, intense, and all-consuming—and also pretty hilarious.