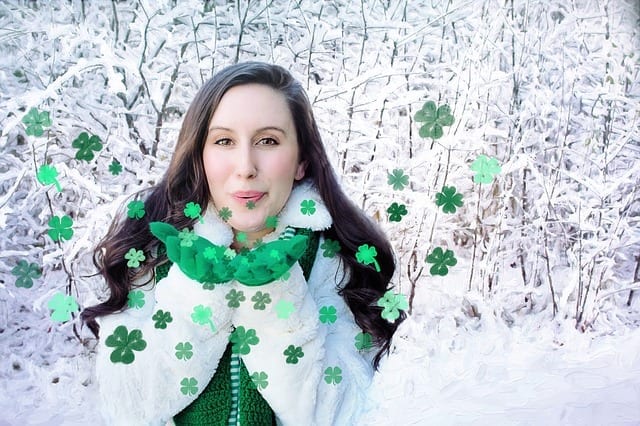 When you think of St. Patrick's Day celebrations, the first thing that comes to mind is likely drinking. Likely a lot of drinking. While most celebrants can knock back a few drinks on St. Patrick's Day and have a fun, safe experience, some people need to stay sober on the traditional party day.
The good news is that it's entirely possible to celebrate St. Patrick's Day without focusing on booze.
Hit up your local parade
If you live in or near even a small city, the chances that you'll be near a scheduled St. Patrick's Day parade are pretty high. St. Patrick's Day parades are usually a wonderful showcase of your town's talent and heritage. They're also great activities to attend with children, and can keep you and the kids entertained for hours. Dress up in a custom-made T-shirt, don your green, and make a day of it.
Look for a special sober event in your area
There are now various organizations that provide St. Patrick's Day festivities with a focus on sobriety. Such groups, such as Sober St. Patrick's Day, make it their mission to "reclaim the true spirit of the day and honor our heritage."
"We provide a healthy and safe experience for family, friends & people in recovery and others. We're not against people having a drink or two to celebrate St. Patrick's Day. We're simply against people using St. Patrick's Day as an excuse to get drunk," says the organization.
Your city may be holding events that focus more on Irish heritage and culture, and less on drinking. Check your local pages for these sorts of opportunities.
Check out some Irish cinema
If parties and parades aren't really your thing, you can always celebrate St. Patrick's Day by checking out some quality Irish cinema. Be creative – seek out movies either made by Irish directors, starring Irish actors, filmed in Ireland, or focused on Irish culture. Here's a good list of a few dozen Irish classics, including Bloody Sunday, The Boxer, and The Commitments.
It's okay if you want to loosen up your "Irish" criteria to include movies with an Irish theme made in and for the States. Sure, you can throw on The Departed.
Listen to some Irish music
The Irish have produced some great music – both modern and of old. This year, celebrate St. Patrick's Day by creating a soundtrack of Irish musicians to accompany you on whatever activity you decide to undertake. Van Morrison, Damien Rice, Sinead O'Connor, Hozier, and The Cranberries have all produced great albums.
Don't forget about traditional Irish music either. Check out YouTube, Spotify, or other streaming services for playlists containing hours of traditional folk, Celtic, and more.
Take a trip
Sure, this is a little more ambitious – but what better time than St. Patrick's Day to plan a trip to Ireland? A little out of your price range? How about taking a trip to a city with a lot of Irish heritage, like Boston? Still too much? Just get out and enjoy nature. Instead of dressing yourself up in green clothes, surround yourself with green earth. St. Patrick's Day is the perfect time to explore nature as spring begins to knock on the door. Take a hike, go camping, or just take a long bike ride or jog.
It's not only possible but in many cases preferable to take alcohol out of the equation on St. Patrick's Day. Not only will you be celebrating in a way that's actually more true to the holiday's original intentions, but you won't wake up the next morning with a massive hangover. Now that's priceless.